Top 20 Wedding Bands For Hire In 2016
Perfect Wedding Entertainment!
The twenty hottest, best selling wedding bands available for hire across the UK in 2016.
If the Top 10 list we created wasn't helpful enough - we've added another 10 to the list of best wedding bands available to hire in the UK in 2016!
The following bands have performed at thousands of weddings between them, entertaining hundreds of thousands of people by performing the best chart music from across the past 7 decades!
5

stars - The Kicks are Highly Recommended (223)

About The Kicks...

The Kicks play Indie & Pop; Killers, Rudimental, Ed Sheeran, Foals, Artic Monkeys with a sprinkling of vintage & retro. Members have shared ...

Read more...

5

stars - Hipster are Highly Recommended (412)

About Hipster...

Hipster's repertoire contains classic & vintage artists; The Beatles, Fleetwood Mac & The Rolling Stones, plus modern indie & pop from Kings...

Read more...

5

stars - Fraudio are Highly Recommended (217)

About Fraudio...

Bringing fun, energy and a killer repertoire to every event, Fraudio are experts at filling dance floors across the UK. Performing well know...

Read more...

5

stars - Happy Hour are Highly Recommended (340)

Listening to Happy Hour performing Can't Stop The Feeling by Justin Timberlake

About Happy Hour...

Let you & your guests be blown away by one of the most in-demand bands in the UK! With 300+ reviews, a setlist full of the best music around...

Read more...

5

stars - Breakthrough are Highly Recommended (117)

About Breakthrough...

Covering music from Ed Sheeran, Justin Timberlake, Justin Bieber, Kings Of Leon, Amy Winehouse & more, Breakthrough are young, charismatic, ...

Read more...

5

stars - Live Wires are Highly Recommended (225)

About Live Wires...

Rocking events across the UK for the last 10 years, Live Wires are experienced, professional & ready to fill your dance floor! With over 160...

Read more...

5

stars - The Hot Shots are Highly Recommended (331)

About The Hot Shots...

WINNERS!!! The Wedding Industry Awards 2015, 2016, 2017 & 2018 The Hot Shots, are an award winning modern rock & pop party band. Their reper...

Read more...

5

stars - Shine On are Highly Recommended (181)

About Shine On...

If you're looking for a professional, fun & energetic party band, then look no further! Shine On will have your guests jumping up & down & s...

Read more...

5

stars - The Dukes are Highly Recommended (257)

About The Dukes...

Fun, dynamic, energetic & experienced band guaranteed to get everyone dancing! Hits from The Killers, Kings of Leon to classics like Bowie, ...

Read more...

5

stars - The Sparks are Highly Recommended (233)

About The Sparks...

The Sparks are a professional and energetic Rock & Pop Party band! Experienced pro musicians with a big sound, The Sparks cover the very bes...

Read more...

5

stars - Party Starters are Highly Recommended (92)

About Party Starters...

Party Starters are a cool & contemporary pop & rock band that know what a great party is all about! Energetic & exciting, Party Starters liv...

Read more...

5

stars - The Royale are Highly Recommended (121)

About The Royale...

Fronted by an amazing singer-guitarist with an incredible rock-pop voice, The Royale's exciting repertoire spans modern day anthems plus a s...

Read more...

5

stars - The Supertones are Highly Recommended (134)

About The Supertones...

The Supertones are a fantastic four piece rock and pop covers band, specialising in contemporary classics. With a stunning live show, perfor...

Read more...

5

stars - The Guns are Highly Recommended (106)

Listening to The Guns performing I Bet That You Look Good On The Dance Floor by Arctic Monkeys

About The Guns...

If you're looking for an energetic, explosive & professional band for your wedding, private party or corporate event, The Guns are for you! ...

Read more...

5

stars - Dexter are Highly Recommended (124)

About Dexter...

With an awesome reputation since establishing in 1997, Dexter are THE CHOICE for delivering incredible parties across the UK! Featuring both...

Read more...

5

stars - The Fanatics are Highly Recommended (84)

About The Fanatics...

WINNERS at the UK Wedding Industry Awards! They've slayed at UK festivals, scooped awards - and even won praise from music legends, Radiohea...

Read more...

5

stars - Kickstarters are Highly Recommended (62)

About Kickstarters...

Kickstarters are a young, cool & energetic party band with an outstanding repertoire spanning early Rock n Roll to the very latest Pop. Cove...

Read more...

5

stars - The Modern Way are Highly Recommended (63)

About The Modern Way...

Spanning music from indie rock bands such as The Beatles, Oasis, Kings Of Leon & The Killers to modern pop from Bieber, Timberlake, Rudiment...

Read more...

5

stars - Teenage Kicks are Highly Recommended (72)

About Teenage Kicks...

Teenage Kicks: an Indie Rock-orientated cover band who capture the sounds of The Clash, The Smiths, Arctic Monkeys & more! Members have perf...

Read more...
The list above contains the top 20 most popular wedding bands in the UK, who have been the booked for weddings most often in the last 12 months!
Planning a wedding? Need help hiring amazing live wedding entertainment?
If you would like help selecting the perfect entertainment for your event, simply give us a call or submit the quick enquiry form below and one of our talented entertainment coordinators will be happy to assist.
Make a Quick Enquiry
01782 740839 Make a Quick Enquiry
9am-5.30pm Mon-Fri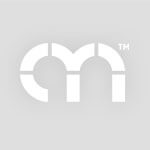 Posted by Rich Hearn, Digital Marketing
A UK-Wide & International Wedding Entertainment Agency
We book acts for venues across the UK and internationally.
We believe in making events extraordinary
Check out a small selection of the clients we've impressed with our hand-picked rosters of amazing artists!



Over 143171 Events Since 1999
5000+ Hand Picked Artists
Alive Network Ltd
Silk Mill Studios, Princess Street
Newcastle-under-Lyme, Staffordshire, ST5 1DD
ENGLAND


Registered offices: Ground Floor Suite, Silk Mill Studios, Princess Street, Newcastle-under-Lyme, Staffordshire, ST5 1DD, United Kingdom
All content © Copyright Alive Network 1999-2020. All rights reserved. Registered Company Number: 04084200
Some artists may appear with the kind co-operation and consent of their respective management companies.
This service is intended for personal use only and no part of the service may be displayed in public, broadcast or used for any business purpose without the consent of Alive Network. Whilst every effort is made to ensure the accuracy of our services and web content, we accept no responsibility for any use made of the information provided and we shall not be liable for any loss suffered thereby.
© Copyright Alive Network 1999-2020