Top 10 Cheshire Wedding Bands For Hire in 2018

Getting married in Cheshire? Make sure you check these bands out first!
A wedding in Cheshire wouldn't be complete without one of these bands in attendance. Before you plan any more of the finer details, make sure you pick your perfect band from the artists listed below. These guys are our most loved, most booked wedding bands in Cheshire. Got your heart set on a band who are unavailable on your big day? Check out our full roster of Cheshire wedding bands here.
The bands in the list below are Alive Network's most loved, most booked and (we think) most awesome Cheshire wedding bands. It's kind of a big deal to be on this list! They've been chosen from our roster of over 500 wedding bands and represent some of the best bands Cheshire has to offer. If you need help choosing, please feel free to give us a call or use our search form to check who's available for your big day!
5

stars - The Royale are Highly Recommended (95)

Listening to The Royale performing Use Somebody by Kings of Leon

About The Royale...

The Royale are a cool and contemporary band playing songs from the 60's to present day that guarantee to fill your dance floor! With modern ...

Read more...

5

stars - Hipster are Highly Recommended (360)

Listening to Hipster performing Snap Out Of It by Arctic Monkeys

About Hipster...

Hipster's repertoire contains classic & vintage artists; The Beatles, Fleetwood Mac & The Rolling Stones, plus modern indie & pop from Kings...

Read more...

5

stars - Dexter are Highly Recommended (99)

Listening to Dexter performing You Got The Love by Florence + The Machine

About Dexter...

Dexter are a fantastic rock & pop band who are available exclusively from Alive Network! With both male & female vocals, they play music tha...

Read more...

5

stars - Munch are Highly Recommended (266)

Listening to Munch performing Dreaming Of You by The Coral

About Munch...

Munch play a wide variety of party music, drawing influence from The Beatles as well as Oasis & Paolo Nutini. Members of the band have perfo...

Read more...

5

stars - Connery are Highly Recommended (40)

Listening to Connery performing Instrumental Sample 2

About Connery...

Professional male lead 4-piece Irish band playing a lively range of traditional & contemporary Irish, Scottish or English songs & tunes plus...

Read more...

5

stars - The Funktown Express are Highly Recommended (1)

About The Funktown Express...

Based in Cheshire comprising of the finest and most sought after musicians experienced in parties, weddings, corporate functions and graduat...

Read more...

5

stars - The Scoundrels are Highly Recommended (53)

About The Scoundrels...

With dynamic stage presence, flawless musicianship and music from Chuck Berry to Kings Of Leon, 4 piece rock and pop band The Scoundrels gua...

Read more...

5

stars - The Blakes are Highly Recommended (18)

Listening to The Blakes performing Rather Be by Clean Bandit

About The Blakes...

A Modern, Fresh, Premium 4 piece party band made up of professional musicians who have worked with The Script, Paloma Faith & more. With fan...

Read more...

5

stars - The Blakes are Highly Recommended (18)

About The Vintage Viscounts...

Special entertainment for your special occasion! The Vintage Viscounts will blow your guests away with their interpretations of modern hits ...

Read more...

5

stars - The Rodeos Duo are Highly Recommended (2)

About The Rodeos Duo...

A fun & quirky acoustic vintage duo from Manchester, playing covers of well known songs from the 40s, 50s & 60s plus some modern surprises! ...

Read more...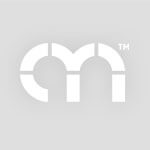 Posted by Laura Ellement, Artist Development Manager
on Thu, 12th April 2018
Having an event?
Find the perfect entertainment...
More Top Wedding Entertainment Lists