Top 10 London Wedding Bands For Hire in 2018
Getting married in London? Make sure you check these bands out first!
A wedding in London wouldn't be complete without one of these bands in attendance. Before you plan any more of the finer details, make sure you pick your perfect band from the artists listed below. These guys are our most loved, most booked wedding bands in London. Got your heart set on a band who are unavailable on your big day? Check out our full roster of London wedding bands here.
The bands in the list below are Alive Network's most loved, most booked and (we think) most awesome London based wedding bands. It's kind of a big deal to be on this list! They've been chosen from our roster of over 500 wedding bands and represent some of the best bands London has to offer. If you need help choosing, please feel free to give us a call or use our search form to check who's available for your big day!
5

stars - The Dukes are Highly Recommended (257)

About The Dukes...

Fun, dynamic, energetic & experienced band guaranteed to get everyone dancing! Hits from The Killers, Kings of Leon to classics like Bowie, ...

Read more...

5

stars - Bella And The Bourbon Boys are Highly Recommended (58)

About Bella And The Bourbon Boys...

Inspired by the American band Postmodern Jukebox, Alive Network's exclusive swing jazz quintet Bella and the Bourbon Boys give a retro...

Read more...

5

stars - Kickstarters are Highly Recommended (62)

About Kickstarters...

Kickstarters are a young, cool & energetic party band with an outstanding repertoire spanning early Rock n Roll to the very latest Pop. Cove...

Read more...

5

stars - Beat Banditos are Highly Recommended (39)

About Beat Banditos...

Beat Banditos are a crazy trio of rock n pop - loving Mariachi musicians, who will wander amongst your guests & perform a variety of popular...

Read more...

5

stars - The Jukeboxes are Highly Recommended (75)

About The Jukeboxes...

Talented 4 piece band covering an extensive mixture of Rock & Pop favourites from the classics Beatles to the latest Kings of Leon. With ama...

Read more...

5

stars - The Guns are Highly Recommended (106)

Listening to The Guns performing I Bet That You Look Good On The Dance Floor by Arctic Monkeys

About The Guns...

If you're looking for an energetic, explosive & professional band for your wedding, private party or corporate event, The Guns are for you! ...

Read more...

5

stars - The Hot Keys are Highly Recommended (71)

About The Hot Keys...

The Hot Keys have been raising the roof on parties up & down the UK with their unique sound & energetic sets! From party classics to jazz st...

Read more...

5

stars - Electric Groove are Highly Recommended (26)

About Electric Groove...

As full-time professional musicians for over 10 years, Electric Groove have performed over 600+ live shows together across the globe includi...

Read more...

5

stars - The Colts are Highly Recommended (72)

About The Colts...

The Colts are a high-energy professional party band whose members who have played in the West End; toured the world; supported well-known ar...

Read more...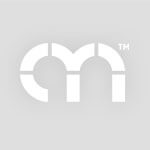 Posted by Laura Ellement, Artist Development Manager
Having an event?
Find the perfect entertainment...
More Top Wedding Entertainment Lists
A UK-wide & International Entertainment Agency
We book acts for venues across the UK and internationally.
We believe in making events extraordinary
Check out a small selection of the clients we've impressed with our hand-picked rosters of amazing artists!



Over 143175 Events Since 1999
5000+ Hand Picked Artists
Alive Network Ltd
Silk Mill Studios, Princess Street
Newcastle-under-Lyme, Staffordshire, ST5 1DD
ENGLAND


Registered offices: Ground Floor Suite, Silk Mill Studios, Princess Street, Newcastle-under-Lyme, Staffordshire, ST5 1DD, United Kingdom
All content © Copyright Alive Network 1999-2020. All rights reserved. Registered Company Number: 04084200
Some artists may appear with the kind co-operation and consent of their respective management companies.
This service is intended for personal use only and no part of the service may be displayed in public, broadcast or used for any business purpose without the consent of Alive Network. Whilst every effort is made to ensure the accuracy of our services and web content, we accept no responsibility for any use made of the information provided and we shall not be liable for any loss suffered thereby.
© Copyright Alive Network 1999-2020