Wedding Entertainment Prices: What Can You Get For Your Money?

Wedding Entertainment For Hire!
Budgeting for a wedding is one of the trickiest parts to get right. It's pretty unusual to nail it first time but Alive Network have put our heads together to come up with a wedding entertainment price guide to help you decide how much of your budget to allocate to entertainment.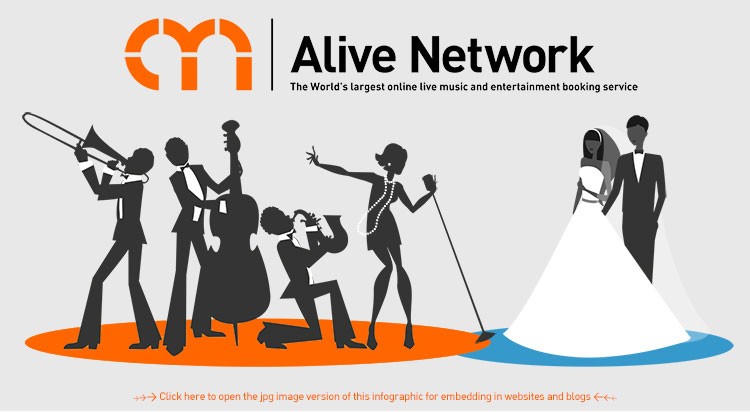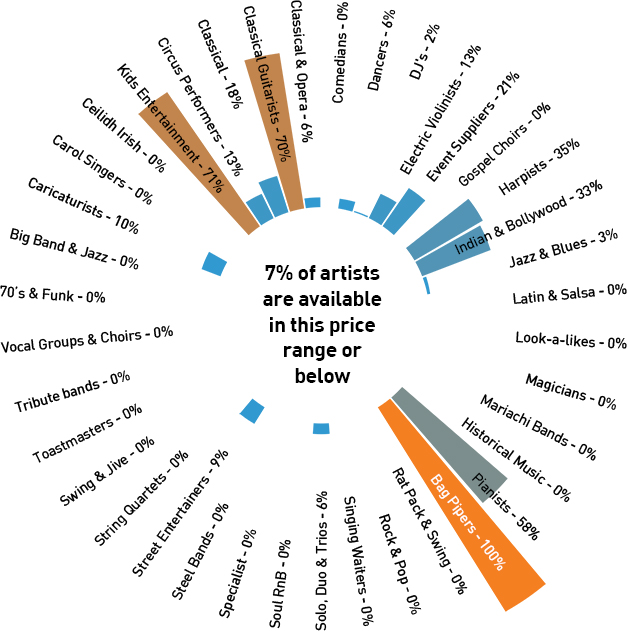 To view the next price range of entertainment (£250 to £500) please click the button below to go to the next page.

View entertainment priced between £250 to £500 >
... or skip to the other price ranges below
Part 3: Wedding entertainment between £500 - £750
Part 4: Wedding entertainment between £750 - £1000
Part 5: Wedding entertainment between £1000 - £1500
Part 6: Wedding entertainment between £1500 - £2000
Part 7: Wedding entertainment between £2000+