Booking Solo Artists, Duos and Trios
Everything You'll Ever Need To Know
Live entertainment is a must for any good party, but if space is limited or you're on a tight budget, a full band can be a stretch too far. Solo artists, duos and trios are a fantastic alternative, and at Alive Network we have an amazing selection to chose from. This useful guide highlights everything you'll need to know about booking a solo artist, duo or trio, including what they'll do at your event, what type of music they'll perform, how much space they'll need, ensuring quality, costs and the booking process.
What are solo artists, duos and trios and what will they do at my event?
This category includes some of the most talented performers here at Alive Network, able to provide superb quality entertainment in a compact and affordable format.
Solo artists always perform on their own but might sing and play one or more instruments, and/or perform over pre-recorded backing tracks. A solo performer might also be called a soloist, vocalist or instrumentalist. The most popular kinds of solo artists in the rock and pop genre are singer/guitarists, singer/pianists and singers who perform to pre-recorded backing tracks.
Duos consist of two performers who may sing and/or play instruments. A duo may also perform over pre-recorded backing tracks in order to create a bigger, fuller sound.
Trios consist of three performers who may sing and/or play instruments. Many power trios are able to create a sound as big as a 4-5-piece band only with less people! They're a great choice where you really want a rock and pop band but don't have enough space (or budget) to have one of our more standard function bands.
Please note: The category of solo artists, duos and trios here on our web site ONLY features artists related to popular music genres and does NOT include classical music artists such as Harpists, Classical Guitarists, Classical Pianists or Classical Singers as they can be found easily in their own categories.
Without fail clients are always surprised by the high energy and full sounding performance they receive from just two guys! We're a duo with two live acoustic / electric guitarists who both sing, performing over professional backing tracks. We can have the room fist pumping or provide background music at conversation level with ZERO hassle - Sean from duo QTA
Example video of party duo The Medley Boys
Examples of popular solo artists
Examples of popular music duos
Examples of popular trios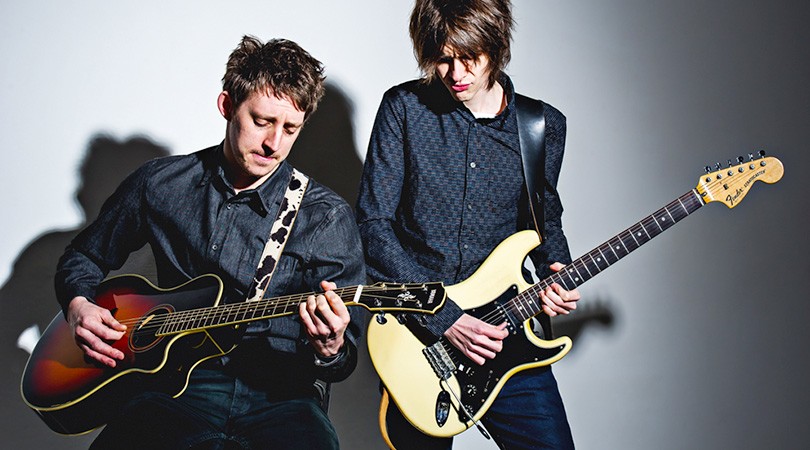 How to ensure you book a high quality artist
All of the solo artists, duos and trios on the Alive Network web site have been carefully pre-vetted and they represent the very best of what's available to hire for private events in the UK. We have selected our artist roster from literally thousands of applications so in order to ensure quality, all you need to do is choose a band from our web site. It's risk free and you have peace of mind that we've already done the hard work for you.
If you do choose to look around elsewhere, here's what you should look for:
1. A reliable fixed line up of musicians
Something which we try our best to be strict about is ensuring that the artists we represent maintain a fixed regular line up of members, especially with regards to vocalists. We want our customers to have the same singer turn up and perform at their event that they booked from our web site. If you look at artists outside of the Alive Network agency, be sure to ask (and have written into your contract) that the singer who will perform at your event will be the same one that you've been looking at prior to booking.
Our booking contracts only allow members to be swapped where there is a force majeure emergency, or where the act has made it clear in their advertising that they use a number of different members. It's actually quite common for duos or trios to use a selection of musicians in order to maintain their availability, and this is unlikely to impact on the quality of their performance, but it's important that you the customer know what you're booking. In particular, with singers, customers often book an act based on liking the singer, so where as it might not matter much to you if the drummer or bass player change, it will probably matter much more if the singer is swapped out – especially if you've booked a solo singer or duo!!
Some unscrupulous artists and agencies accept bookings only to subcontract them on to an entirely different artist who is told to turn up and perform under their name. To be sure you're getting a professional artist who won't let you down, book them through Alive Network!
2. A great demo CD / MP3s
The artist's music recordings should be in time, in tune, and sound well produced (it should sound like a high quality recording). It's also important that you can hear in advance that the artist plays the kind of music you want at your event! Compare recordings against other acts to get a good idea of how well they stack up.
3. Great photos
Being able to see that the artist has made the effort to present themselves professionally shows you they are serious and care about what they do. It will also help you to decide if they fit the theme and mood of your event.
4. Customer reviews and testimonials
Make sure you can read genuine reviews from previous customers. You'll find lots of customer reviews for our solo artists, duos and trios readily available here on the Alive Network web site.
5. Equipment
The artist should use professional quality PA, instruments, amplifiers and microphones. The better the equipment, the more reliable it will be, and the better they'll sound at your event. Most smaller format acts don't need large PA systems, especially if they don't use live drums, and unless you're booking them for an evening event they probably won't provide stage lighting.
6. Experience and background
Check that the act consists of high calibre musicians with a strong track record of playing at private events. Review the experience of individual players as well as the experience of the act as a whole. There's nothing wrong with booking a great 'new' artist - but you would expect to pay a little less for an act with no track record. Experienced artists who are 'in demand' charge a little more but they bring a wealth of experience and ideas to the table.
7. The backing of a reliable agency
No agent, no backup if anything goes wrong. If you book an artist 'directly' and they let you down either intentionally or unintentionally, you'll be completely on your own trying to find a last minute replacement. This would not be fun on the day of your wedding / event!
Alive Network offers 24 hour-a-day emergency cover, 365 days of the year - with 1000's of artists to fall back on.
Look for an agency that responds quickly, efficiently, and takes the time to listen to your individual requirements. They will be your point of contact so you need to be happy that they're providing a high quality service too. If you're looking at companies online, make sure that they clearly advertise their contact details and address (not a PO Box) and that they actually are a real business (as opposed to website run out of a bedroom).
Alive Network is the largest entertainment agency in the UK, specialising in live entertainment for private events. We've been in business since 1999 and have booked bands for tens of thousands of events - something which you don't get to do without offering a reliable service that customers are happy to recommend.
8. Cost
You get what you pay for, so don't cut corners unless you don't mind risking the success of your event. We represent thousands of musicians, all of whom define their own fees, so our prices are a good indicator of what's usual to pay.
The average costs of solo artists, duos and trios in 2016 was between £450 - £800.
Interestingly, many popular solo artists command fees roughly in-line with duos and trios!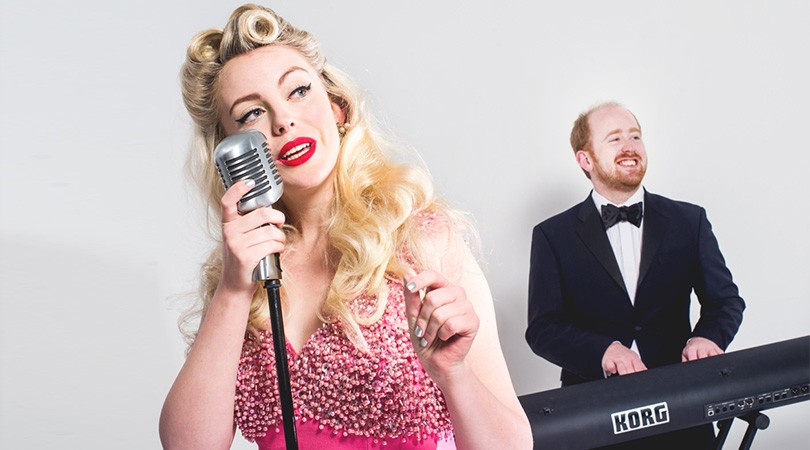 What exactly will a solo artist, duo or trio do at my event? What will the format be?
Almost every act in this category share one common format - they are very compact! Many soloists might come with just themselves, their instrument and a small PA unit. A trio party band will often require less space than their four-person counterparts.
Some solo acts offer the option of expanding the line-up if you require, especially tribute solo acts. A solo tribute singer may perform with high quality backing tracks, but for a more exciting live experience they might offer the option of a full band. Equally, you might find familiar faces from top function bands performing as solo artists, such as Happy Hour's frontman Richie.
Many acts are also happy to provide two totally different styles of entertainment at the same event. So, for example, a solo guitarist could play romantic acoustic music for your wedding ceremony, then entertain at the drinks reception with contemporary classics or your favourite songs. In fact, many solo, duo and trio acts offer both amplified and acoustic options, making them ideal for venues with strict sound volume requirements, or for a gentler and relaxed ambience.
Either way, your artist can be booked to arrive at a time to suit you, and they'll need to set up their equipment where required. To unload, set up and sound check takes on average 60 minutes. This time is important if you want the artist to sound good as levels will need to be balanced correctly. Usually they will play background music from a laptop or iPod whilst they get changed and ready for their performance.
If your event is a wedding or includes a sit down meal, it is usual that set-up and sound check would happen after the meal whilst the room is cleared, and whilst guests leave the room to get drinks and stretch their legs. If you would prefer the artist to be set up before guests arrive, this can be arranged but usually costs more because of the extra time involved.
For evening engagements the artist's first live performance would usually commence about 8.30pm and last 1 hour. They would then take a break until the next set is required. If a wedding, this usually covers the time when the evening buffet is served or when the cake is cut. During this time the artist would play background music from a laptop or iPod.
The second live performance would then usually start around 10.30pm lasting 1 hour until 11.30pm, plus hopefully a few encores!
When the performance is finished, the artist will usually play more background music from their iPod until the contracted finish time.
Most artists will leave this music running whilst they dismantle their equipment at the end of the night.
The artist should start loading their equipment back into their vehicle only after the agreed contract finish time. It takes around 45 minutes to pack down and load out.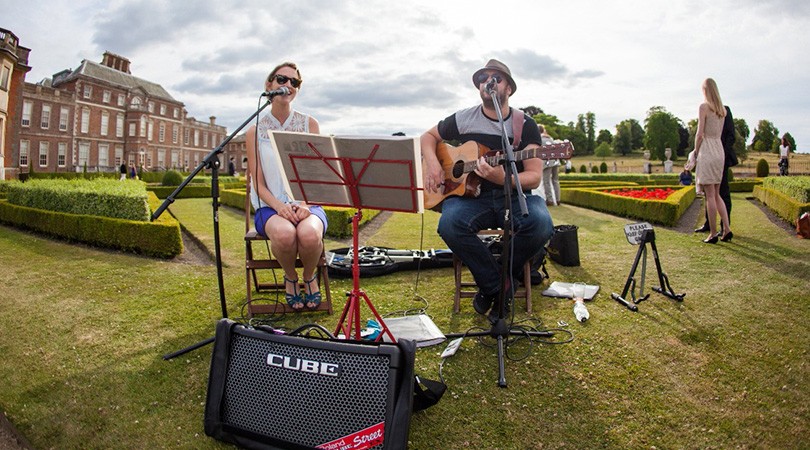 What equipment will the artist provide?
This depends on the type of act you are booking, but most will be completely self-contained in terms of PA, instruments, microphones, lighting and either a laptop or iPod to play background music through their PA between performances. Most solo artists, duos and trio acts keep their kit to a minimum so they can be flexible and adapt to different spaces easily.
Although there is a difference between the size of PA systems used by the various artists we represent, they should all bring a PA system suitable for up to 150 people, which covers most private parties and weddings. Artists with larger PA systems won't necessarily turn them up any louder but the option is there if needed, and larger systems usually sound better. Looking at the size and quality of their PA and lighting systems is a good way to judge value for money between several artists. Ask your Alive Network co-ordinator if you need help with this.
Important note: If your event will have more than 150 people (or if the room where the artist will perform holds significantly more than 150 people) it's worth remembering that a larger PA system will need to be considered and you should discuss this with your coordinator. As a guide, you need roughly 10 watts per person, so a 300 capacity room will ideally require a 3000 watt (3K) PA system. Most of our artists can arrange larger PA if required, for an additional cost.
Pianos at venues
Solo pianists will usually bring their own digital piano out of choice, as it can be moved anywhere, played inside or out, and fits in the back of a car! If your venue has a real piano that is well cared for and regularly tuned, most pianists are happy to play it, but it will need to be professionally tuned on the day. If looks are important, some solo pianists come with a digital piano and a false piano shell, which gives the look of a baby grand piano without the associated moving costs!
Chairs
Your performers may also require chairs to sit on. If so, make sure they are sturdy, comfortable chairs like dining chairs or conference chairs, but not the type with arms or plastic stacking chairs.
Outside events
If your event involves playing outside, you should provide some form of shelter in case of an unexpected shower, and equally to protect expensive instruments from direct sunlight.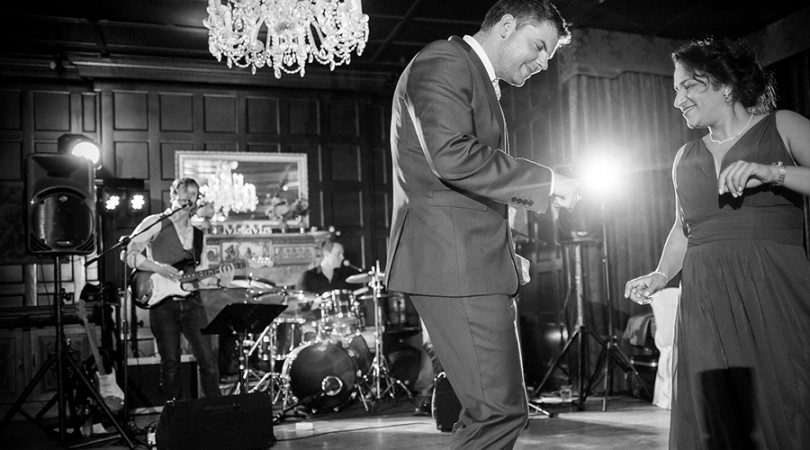 How much space will solo artists, duos or trios need?
Allow ideally 1.5 metres square per person. Allow 2 square meters for a drummer. Remember, space is also needed in front and to the sides of the artist to accommodate their PA, speakers and lighting stands.
Minimum stage size requirements
Solo artists: 2 meters wide x 2 meters deep
Duos: 3 meters wide x 2 meters deep
Trios: 3 meters wide x 3 meters deep
The more room the artist has, the more comfortable they'll be and the better they'll perform.
That said, our artists will do their very best to fit within whatever space you have to work with, just don't expect miracles.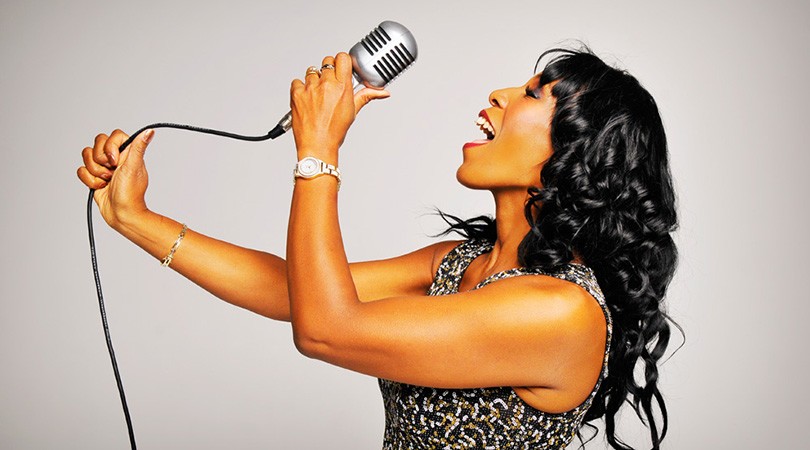 How long will an artist's performance last?
The standard format for evening engagements is 2 x 60 minute sets, but this can be split into 3 x 40 minute sets if preferred. Many artists prefer the format of two sets because it avoids stopping and starting, and tends to keep the attention of guests better.
When choosing the start time for the artist's first performance, bear in mind that if your guests have just eaten, they probably won't want to dance right away. Also, they'll be more in the mood for dancing as the light fades outside and once they've had a few drinks.
For the average wedding/birthday party, 9pm would be the ideal start time, with a 30-45 minute break afterwards, and a final performance running until close to a midnight curfew.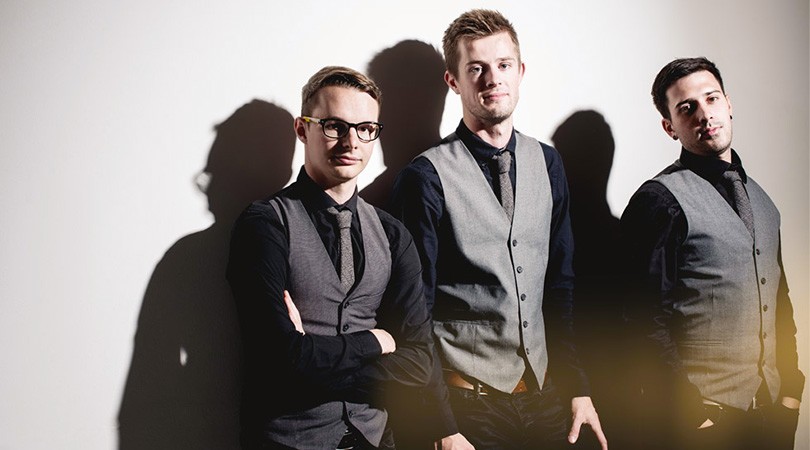 Are there any options available to customise my artist's performance?
Different artists offer different options, but common choices include the addition of extra members, additional sets of live music, a full DJ service or extra PA/lighting. The options available for each artist are shown on their profile page and are selectable when you make an online enquiry.
If you have a particular theme in mind, most artists will make an effort to meet it, either matching repertoire or clothing. It is best to specify exactly what you want when you make the booking to be sure your chosen band can definitely accommodate.
Requests
Nearly all our solo artists, duos and trios will be happy to customise their usual set-list based on your requests. Most artists perform a standard repertoire of songs for private events, carefully tailored over time to feature the songs that best suit their strengths, and which work as a cohesive performance. They'll know based on experience which songs suit a given occasion, and will often adapt their repertoire on the fly as they judge the atmosphere of your event.
A full two-hour performance might contain between 30 to 40 songs, but if you look at the full repertoire list on their profile page it will likely contain upwards of 60 songs, often many more. This gives you a little leeway to guide the artist in the direction of your personal favourites.
Please do bear in mind that building a repertoire isn't like building a playlist on your iPhone. In a live set some songs do not work well next to each other due to the key the singer may need to sing in, or the general dynamic flow of the performance. Whilst the artist will welcome your input and will be keen to ensure their performance meets your requirements, you must allow them to build the final repertoire themselves, based on your feedback.
Some artists may also learn new pieces of music for you (for example a first dance) but there is often an additional fee for this to cover rehearsal time.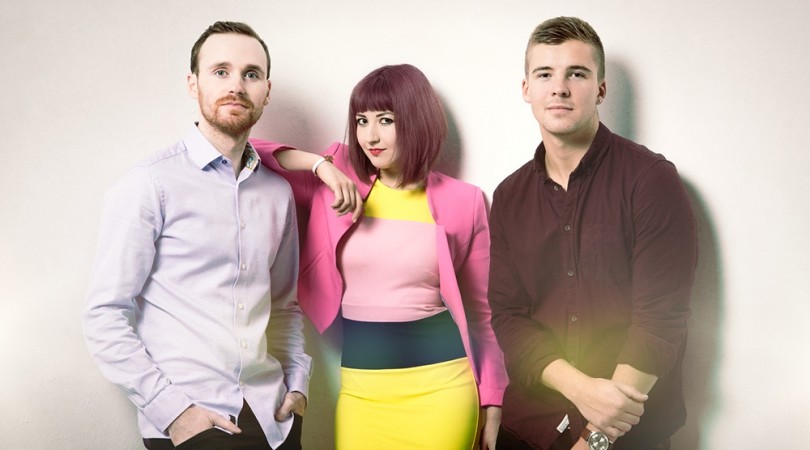 How much will it cost to hire a solo artist, duo or trio?
The average costs of solo artists, duos and trios in 2016 was between £450 - £800.
Interestingly, many popular solo artists command fees roughly in-line with duos and trios, so don't expect prices to make as much sense in terms of a price per person!
You would usually expect to pay closer £800 for a rock and pop trio, and rock and pop solo artists are readily available around £450.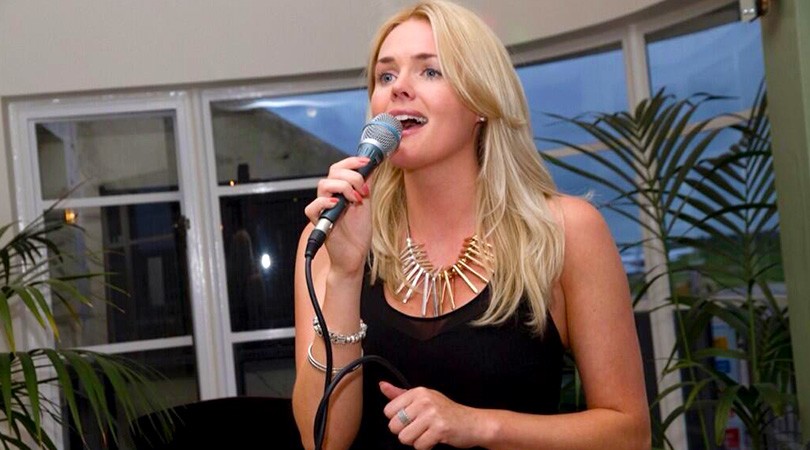 Why is there a difference between what different artists cost?
Generally, you pay more for more experienced artists who are in demand. An artist who's been performing at private events for years will attract a lot of referral work, which allows them to charge a little more than newer acts.
There is also a difference in what different types / genre of act cost. For example, a solo pianist playing background music for a couple of hours during an afternoon drinks reception will probably cost less than a solo singer / guitarist playing rock and pop music for an entire evening, complete with stage lighting & PA system.
The minimum standard of all our artists is very high as we carefully vet everyone we work with, but you get what you pay for in terms of ability and experience.
Also, when you search our web site for artists available on your event date and in your event location, those acts who are travelling from outside the area will add travel fees, and these fees are included in the prices you'll see advertised. Travel fees can sometimes be 50% extra on top of the artist's local price, so there can be a big difference in the cost of local acts compared to those from outside the area.
Solo artists cost a little more than you'd expect (based on number of members) because they are solely responsible for all their equipment and transport.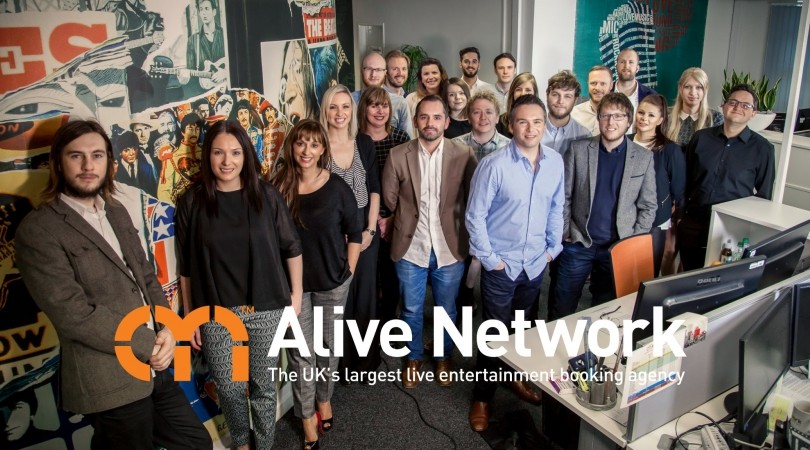 What security will I get when booking an artist from Alive?
When you book a solo artist, duo or trio through Alive Network you'll receive a legally binding contract which protects you against any foreseeable eventuality. This means that short of the artist being seriously injured or abducted by aliens, your booking is 100% safe.
You also get the full backing and support of Alive Network, the UK's largest live entertainment agency, as well as the assistance and advice of your personal Alive Network coordinator who will always be on hand to help if you have any questions or concerns.
You can think of Alive Network as your entertainment insurance.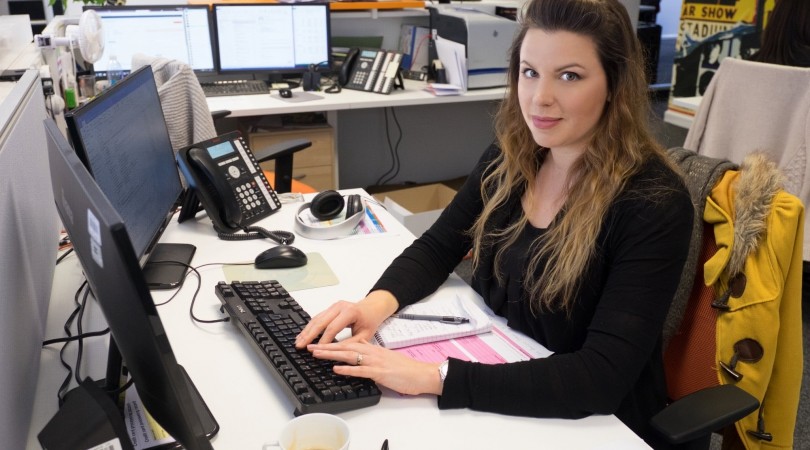 What happens if the artist is ill?
It's very rare that problems occur, but if the unthinkable does happen, Alive Network will help you to source a replacement artist, even at very short notice. We work with hundreds of acts across the UK and have a huge database of contacts to fall back on in an emergency.
Alive Network runs a 24 hour-a-day emergency hotline, 365 days of the year, manned by a minimum of six on-call staff. We will always have your back.
If the artist you've booked is ill, and given sufficient notice - you will always be fully informed and involved in agreeing a replacement. In many cases a duo or trio may have deputy members who are able to cover for someone who falls ill, in which case you would still get the same act, but with the missing member replaced. If a solo artist, dup or trio need to be replaced entirely and you aren't happy with the replacement that we suggest, you can choose another similar priced act from our web site yourself, or else receive a full refund. If you chose a more expensive artist, you would need to pay the difference in price.
If an emergency happens on the day of your event and we cannot contact you, we will liaise with your venue, and send the closest matching alternative artist so you are not left in the lurch. You still have the option to send the artist away if you are not happy to accept them, but if you do accept them, the terms of your existing contract would transfer to the new artist.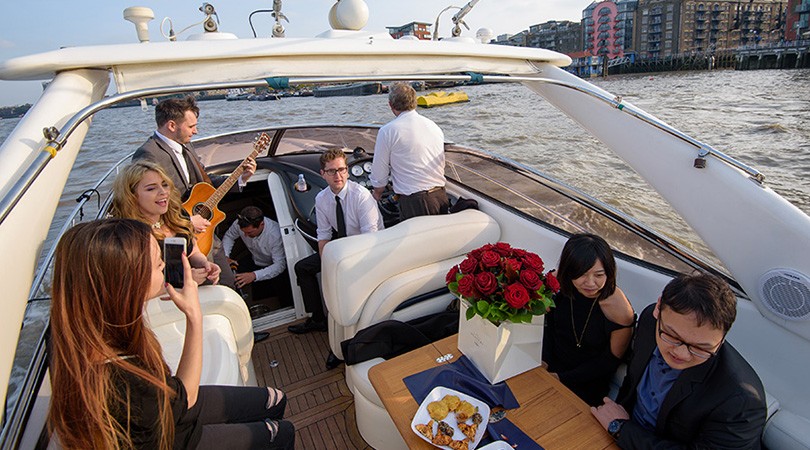 Is there anything I need to provide for the artist?
The artist will need a safe performance area with a couple of power sockets in close proximity to the stage / performance area.
They will also require parking, and if you can ensure they have easy access at the front of the venue to park and unload, this will ensure they can get in and get set up quickly.
For artists performing in the afternoon, refreshments and sometimes food (depending on how long they're at your event) will be required. Soft drinks, water, tea and coffee are usually sufficient, but please make sure you inform the bar staff that these should not be charged to the artist (you might want to set up a tab for them). Please ask your Alive Network coordinator to confirm whether your artist will require food.
Evening entertainment will require food and refreshments (preferably a hot meal as they'll be on the go for approximately 12 hours and will be hungry). If you are unable to provide a hot meal, some of the evening buffet will usually be sufficient. As above, soft drinks as well as tea and coffee should be provided. Food is usually provided before or after the artist's first set.
A changing room is very much appreciated including enough seats for all the members, and if possible, a mirror.
Is there anything else I need to know about booking?
We've put together a selection of useful tips and insights provided directly by our artists.
"People are so lovely when I arrive to sing for them, sometimes I'm treated like a guest of honour! But you don't have to worry too much about me. Just a few basic requirements; a safe, dry space to set up my equipment with a power supply nearby. A place for me to change, store my cases and wait during my performance. Or if you don't mind I'm happy to sit at the back of the party with maybe a small plate of whatever food you're serving your guests." – Diva Divine
"It's always good to be ready for rain when playing outside, and a small gazebo, or back-up area always works well. Easy access to plug sockets always keeps things flowing nicely too!" - Johnny B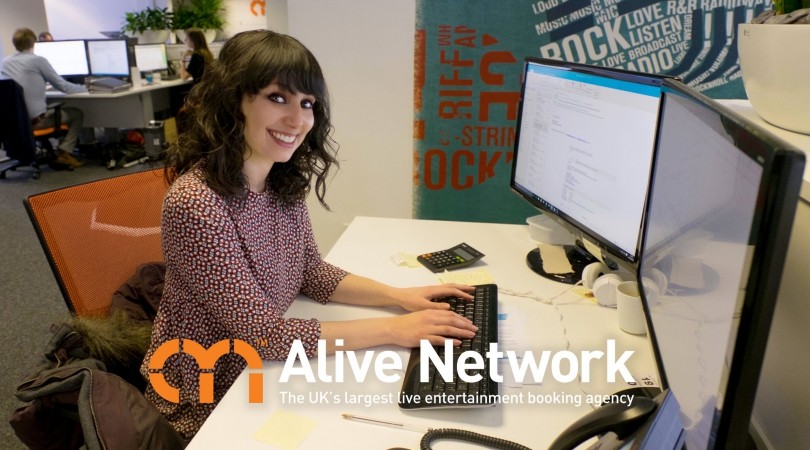 How do I make a booking?
To make an enquiry simply submit an enquiry form from the artists profile page on our web site (click the 'add to basket' button and follow the instructions) or give us a call on 0845 108 5500.
Once we have all your event details we will contact the artist to confirm their availability, discuss any requests you might have made, and get a confirmed quote.
Once your Alive Network coordinator sends you a confirmed quote and you're happy with it, simply let them know that you'd like to secure a booking with the artist. You can do this via phone or email. They will contact the artist to confirm the booking based on the quote submitted.
You will then be required to pay a deposit, usually over the phone by credit card, and we will send you and the artist a booking confirmation form which shows exactly what you've both agreed to and all your event logistics.
Once we've sent you the booking confirmation, both you and the artist have 48 hours in which to cancel the agreement should you no longer wish to go ahead, otherwise your booking is in place and is non-cancellable.
If you need to discuss any aspect of your booking, or if you need to make any changes, your dedicated Alive Network coordinator will be on hand to support you as much as you need.
You will be put in touch with the artist approximately 3-4 weeks before your event to run over the arrangements, fine tune the details and make any changes necessary.

Useful links
Need help hiring an artist for your event? Give us a call!
If you would like help selecting the perfect entertainment for your event, simply give us a call or submit the quick enquiry form below and one of our talented entertainment coordinators will be happy to assist.
Make a Quick Enquiry
01782 740839 Make a Quick Enquiry
9am-5.30pm Mon-Fri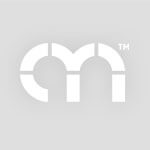 Posted by Rich Hearn, Digital Marketing
on Tue, 31st October 2017