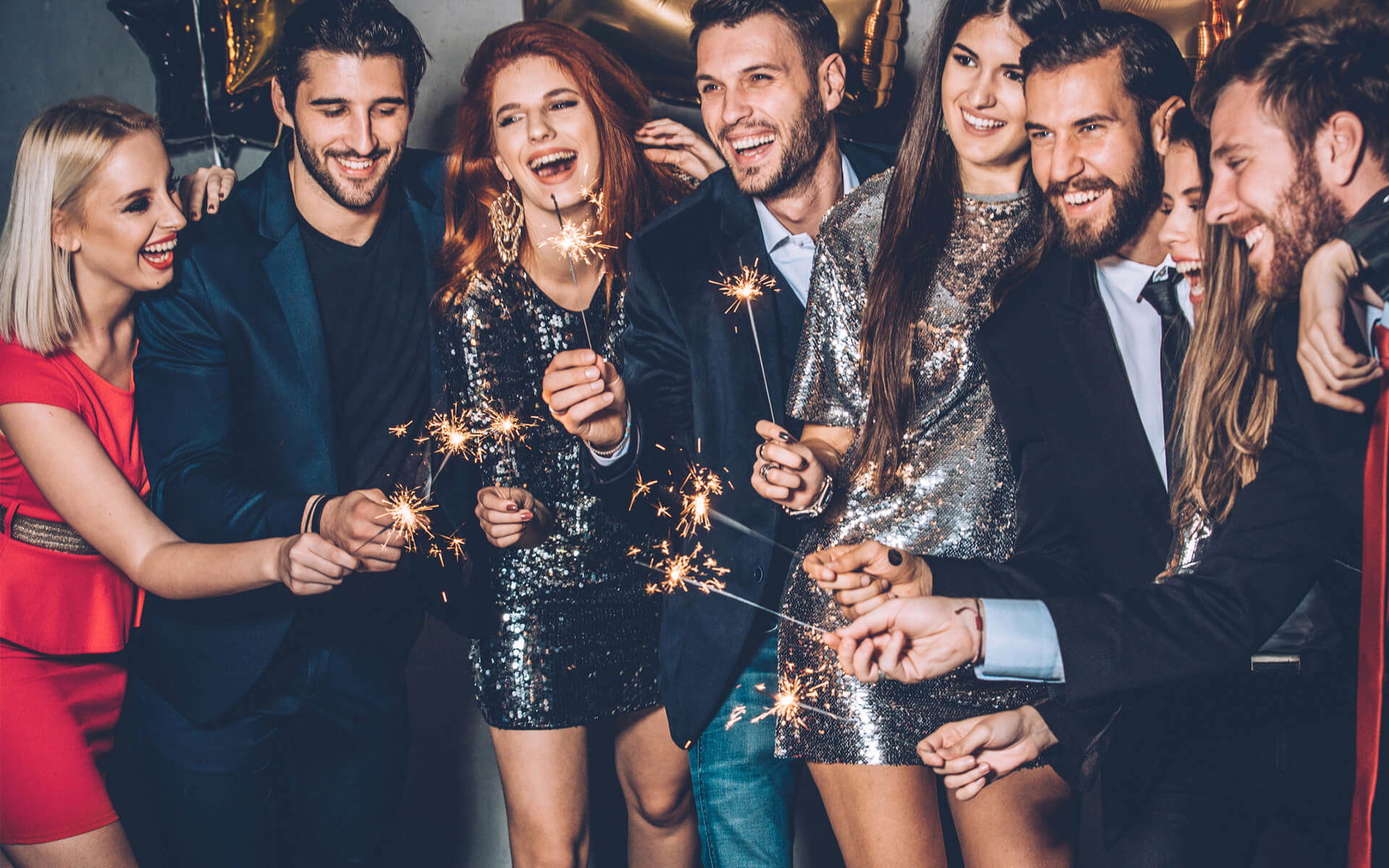 Work Christmas Party

Entertainment Ideas

For 2023
Welcome
As the festive season approaches, it's time ensure this year's work Christmas party is better than the last! Our handy guide highlights popular Christmas party entertainment ideas, available to hire for your office or party venue. Read more...
Work Christmas Party Ideas
Planning a memorable work Christmas party doesn't have to be stressful. From traditional festive dinners in elegant venues, to quirky and unique experiences that celebrate your area's vibrant culture, you're sure to find something for every team's taste.
Wherever you plan to hold your office Christmas party, we want you to be thinking about how much better it would be with show-stopping live entertainment from Alive Network! From live musicians who will fill your events with festive music and keep your colleagues dancing into the early hours, though to awe-inspiring entertainers who will meet, greet and wow your guests with feats of magic and wonder, you can trust Alive Network to bring your Christmas events life.
Corporate Christmas Party Ideas
In terms of finding work Christmas party venues, consider booking a restaurant with beautiful views over the local skyline for a classic holiday feast, or go for something more unconventional, like a themed escape room challenge followed by a cosy cocktail reception.
Your local area's rich history and iconic landmarks offer countless opportunities to infuse your party with a touch of magic. Don't forget to look out for local Christmas markets to explore, where you can shop with your colleagues for unique gifts and seasonal treats. Whatever you choose, make sure to plan ahead and book your preferred venue or experience well in advance to ensure a stress-free festive celebration.
Work Christmas Party Entertainment Ideas
For bigger events, why not check out our Christmas party bands or wow factor acts? These headline artists put on a show to capture everyone's imagination, helping to create a shared experience that all your team will love.
Office Christmas Party Ideas
For smaller office or restaurant based parties, consider solo acts like our close-up magicians, caricaturists, Rat Pack singers or our mix and mingle performers. And for those traditional Christmas vibes, don't forget our festive carol singers and gospel choirs!
Select Your Location To Get Started
WOW Factor Corporate Christmas Entertainment
---
When only the most spectacular Christmas entertainment will do, look no further than our hand-picked collection of Wow Factor artists. We're talking LED body suited drummers, death defying aerialists, mesmerising fire performers, beautiful meet-and-greet show girls - acts that really add visual punch and excitement. Read more...
Staff Christmas Party Ideas
Our wow factor Christmas entertainers are all about offering your team something unique and truly memorable. We know it can be a challenge to keep the annual Christmas party feeling fresh, but with these artists - you'll be giving your staff something they've never seen before. Artists in your local area range in price from £350 to £15,000, so there's plenty of scope to offer something special for budgets of all sizes.
Christmas Party Live Music
---
It's vital to get the music right for any party. Alive will help you take your festive celebrations to another level with the best local party bands, musicians & DJs.
Why not consult with colleagues to find out what kind of music they'd like to hear? Send us a ...read more ...wish list of their top choices, and our expert team of corporate party professionals will help you find the perfect music match.
Christmas Party Musicians
Christmas Party DJs & DJ Live Acts
Truly amazing...Everyone at our Christmas party has said it was the best work event they've ever been to. Thank you for making my life as organiser so easy.
Andrew, Engie Services
Work Christmas Party Entertainers
---
The right entertainers will elevate your staff Christmas party to new heights. From our breath taking magical snowdome dancers, to our world-class table magicians and caricaturists, we'll help you find a Christmas entertainer who's the right fit for your team. Read more...
Work Christmas Party Ideas
Think about the ways in which you can make this year's party a bit different. What could you do to greet staff and guests as they arrive? Why not try a selection of Christmas themed stilt walkers or fire artists? Or how about laying out a red carpet and hiring comedy paparazzi to snap pictures as if your staff are celebs?
And talking about celebrity glamour, how about hiring look alikes to pose for photos with your colleages? We've got Marilyn Monroe, Gordon Ramsey, James Bond, David Brent, Ali G, even The Christmas Grinch and many more.
Unusual Work Christmas Party Ideas
If you want to turn heads and really mix things up, why not book a bespoke performance from the eye watering, sword swallowing Mr Bones Sideshow? Or on the Greatest Showman vibe, try our Ultimate Circus Experience?
Christmas Work Party Ideas
For a bit of glamour, our beautiful Living Tables and Champagne Skirts are a popular feature, as well as the more traditional meet and greet show girls and dancers.
Table Magicians & Caricaturists
Beyond our expectations...totally professional. Thank you Alive Network!
Eileen, Omnicom Finance Plc
Christmas Party Photo Booths
---
One of the easiest work Christmas party activities to arrange, and one of the most popular with staff, is to hire a photo booth or selfie mirror. Booths can be delivered anywhere in the mainland UK, and will come with a selection of Christmas photo booth props, so that staff can have fun dressing up and posing for the camera. Read more...
Staff Christmas Party Ideas
One of the great features of hiring a Christmas photo booth for your office party, is that the photos can be branded with your company name and a special message. These can be printed immediately or delivered digitally. They're a great memento for staff to take home and remember what a great night they had, and if you're brave, the digital copies can be fun to share on social media to show the human side of your business!
Fun Work Christmas Party Ideas
We know staff are always looking for fun Christmas party activities to get involved with, and a Christmas photobooth delivers on all levels. It's a great way to break the ice and get colleagues interacting, and it's fun for staff to see the hidden extrovert coming out in their work mates.
Tell Us What You Need
To get personalised entertainment ideas for your Christmas celebration, please fill in the form.
Why Choose Alive?
We know you need a pair of safe hands. We're market leaders, with 24 years' experience
in booking live entertainment for events worldwide. But there's more!
---
Expert, Friendly Advice
Need to sort your perfect entertainment quick and smart? No problem. Our huge team of enthusiastic entertainment experts at Alive HQ will help you do just that. They'll inspire you with ideas and suggestions tailored to you, and support your event from initial ideas to the day itself - all at no extra cost!
24 Hour Emergency Cover

From artists falling ill, to accidents closing motorways, you'll have the backup of the UK's largest entertainment agency to help you out if things go wrong. We'll be on hand 24 hours a day, 7 days a week, 365 days of the year to help find a solution or draft in a suitable replacement. Happy Christmas!
World-Class Artists

Need the best of the best? You're in the right place. We've built an invitation-only network of the most reliable and talented performers in the business. Looking for bright new talent? Our scouts work with the UK's most prestigious music schools and industry insiders to handpick the next big thing for your events.
Photos by: iStock/svetikd