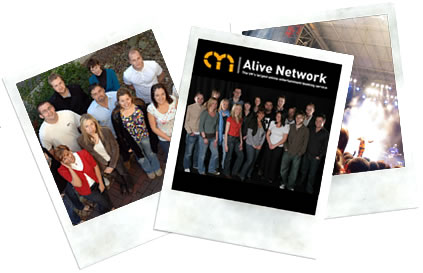 << Go back to previous page

About Alive Network Entertainment Agency


The UK's largest live music and live entertainment booking service
Established in 1999
Over 4000 musicians & artists to hire UK wide
Specialists in wedding function bands & corporate entertainment
Over 55,000 satisfied customers to date
Carbon Neutral business
Friendly, helpful & knowledgeable staff
24 hour emergency support
Sponsors of the Prince's Trust
Berkeley Square Ball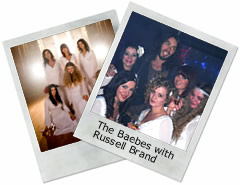 We and the
Mediaeval Baebes
sponsored the
Prince's Trust
Berkeley Square Ball
.
We arranged a free-of-charge performance from the Mediaeval
Baebes who are pictured above at the event with superstar Russell Brand.

Suppliers of New Years Eve
Live Entertainment at the
Atlantis Hotel, The Palm, Dubai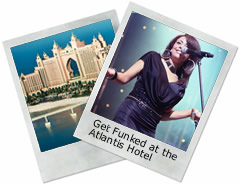 We supplied top
function band Get Funked
as the live entertainment for the prestigious
Atlantis Hotel
on The Palm in Dubai.
The event was organised by
AEG Live Middle East
and Get Funked performed to an audience of over 5000 people.

Released Alive!
A new subsidiary of Alive Network booking original recording artists including world renowned guitarist Pierre Bensusan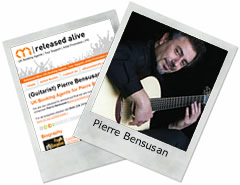 In February 2010 we launched a new subsidiary of Alive Network called
Released Alive!
which looks after bookings, tours, PR, promotion and management of original recording artists.
Released Alive! represents world renowned guitarist extraordinaire
Pierre Bensusan
, described by the LA Times as
"one of the most unique and brilliant acoustic guitar veterans in the world music scene today"
.
Pierre was also voted
"Best World Music Guitar Player"
by Guitar Player Magazine.


Alive Network Recording Studio


Now Open!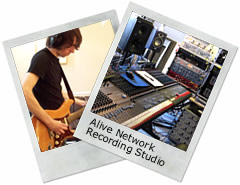 In our bid to offer the very best opportunities for the bands and musicians we represent, we have built a
professional standard recording studio at our office HQ in Staffordshire
.
The studio features a 56 channel Soundcraft Ghost mixing console with outboard eq, compressors and pre amps by Neve, API, SSL, GML, Universal Audio, Avalon, Drawmer, Steven Slate Pro Audio, Empirical Labs, TL Audio, DXB, Focusrite and Oram. FX from Lexicon, Sony, TC Electronics, Universal Audio and Waves, recording into Pro Tools.
AliveHqRecordingStudios.co.uk

Another summer programme of live music at Trentham Gardens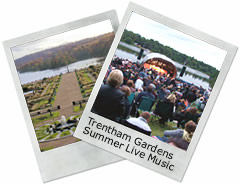 This year we will be supplying another great line up of live music for the outdoor music festival programmes at
Trentham Gardens, Staffordshire
.
For a fantastic night out in the grounds of one of the UK's most beautiful Italian Gardens, with the stunning lake as a backdrop to the live entertainment, bring a picnic to Trentham Gardens this summer.


A few of our previous customers


Gordonstoun School


British Embassy, Cairo

Elle McPherson

Bryan Adams

Pinewood Studios
City of Derry Jazz Festival


Labour party conferences

Doctors Series


So you want your event to be amazing?

Over the past 13 years we have been developing our roster of the UK's very finest
live bands to hire
,
musicians
,
DJs
,
entertainers
and event suppliers so you can be sure your event will be truly amazing!
This investment of time into sourcing, vetting, developing and monitoring our artists is something which sets Alive Network apart. Not only does it ensure quality for you our customers, but also it helps to develop long term, sustainable careers for the artists we represent.
Music and entertainment are one of our nation's greatest cultural achievements yet earning a living as a professional artist can be a real struggle. At Alive Network, we believe our artists deserve better, and by helping to improve the quality of life for them we can improve the quality of live entertainment available to you.
Alive Network was the first company to embrace new technology and enable all our artists to reach a wider audience via the internet. We were the first company to put all of the information our customers needed online with detailed artist profiles, online quoting, availability checking, audio downloads & comprehensive search facilities. We are still the only company to offer all of these facilities.
Alive Network's commitment to improving our industry and providing employment has enabled us to develop an unparalleled relationship with the live bands and artists we represent. This relationship ensures reliability and improved service across the board, a factor you can't afford to be without when planning an important event.
I sincerely hope your experience of booking entertainment through Alive Network will be a pleasurable one, and that your event is all the more enjoyable for it.

Dave Bevan
Managing Director

"Well what I can say .. these guys are true professionals. The Alive Network web site is fantastic, you can hear samples of the band before you book and check availability online, which is absolutely great.

Then when the quote came through the speed at which you dealt with all of our enquiries was brilliant and because we spoke to the same person we felt we got a really personal service.

Nothing seemed too much trouble and this certainly shows your commitment to customer service. Thanks for making this part of the event so easy to organise, larger organisations should take lessons from you in customer service."

Review from customer Joanne Tweed
Meet the team who work at Alive Network
Dave Bevan


Managing Director



Gemma Jane


Entertainment Coordinator



Ingrid Avramovic


Accounts / PA to the Managing Director



Nick Taylor


Entertainment Co-ordinator



Rebecca Corneby


Entertainment Co-ordinator



Clare Kimble


Entertainment Co-ordinator



Graham Woodcock


Entertainment Co-ordinator



Rich Hearn


Artist Management and Development



Laura Ellement


Artist Liaison



Alison Bevan


New Media Editor




"I just wanted to say how extremely impressed we have been with not only the FANTASTIC entertainment provided, but also with Alive Network.

I often think that many companies underestimate how important the first impression of their organisation is based purely on the person on the end of the phone. You presented yourself and company as a highly organised and professional organisation who make the customer feel as though you genuinely care about what is right for them and that you really want to make sure that the event runs smoothly.

I have absolutely no hesitation to recommend you and to use your company time and time again."

Review from customer Julie Levack


"We contacted several other agencies before making our booking with Alive Network and you outshone them all in terms of the range of choice you offered, the quality of your staff & customer service, and the obvious amount of effort you made to understand exactly what we wanted.

Alive Network is one of the most impressive companies I have ever dealt with, full stop! The friendly nature of my correspondence with you made me feel nothing was ever too much trouble, and you gave me the space & time I required to make a decision on which band to book without pressuring me.

All my questions were answered quickly and when ever I called the phone was answered immediately, and always with a friendly voice. You really do offer a fantastic level of customer service and I wanted to let you know how impressed I have been.

Thanks for everything"

Review from customer Dominic West


"Dear Sirs,

I just wanted to commend you on such high standards of customer service. If people deal with a company they are quick to complain about bad service, so I feel equally we should be as quick to compliment! Having found your details in a wedding Magazine, I searched your site for a Harpist for our wedding. The web site was extremely easy to use, and the response of the Entertainment coordinator was impeccable.

I had the pleasure of dealing with Clare Kimble for my booking, and if half the people were as helpful as what Clare was, your company is extremely lucky. Clare helped me complete the transaction without any problems. She proceeded to work in both a professional and friendly manner, and in my opinion she is an asset to the company.

After booking through Alive network, we decided that we would like some extra entertainment. I had been so impressed by Clare's fast response and attentiveness. She was quick to respond, ever so helpful providing me with a number of different quotes and enough information for us to make a well informed decision.

We completed the transaction smoothly without any problems and it was all done within a matter of days, if not hours! I think a few members of other corporations could learn a lot from Clare!

Alive Network was a great help in organizing my performers, and I will definitely be recommending them to my friends. Thank you all for the help I have received, and for having such an outstanding customer service team."

Review from customers Rachael Purcell & Charlie Pitcher


"Dear Dave,

I understand that you are the MD of Alive Network and I just wanted to let you know that Paul Ridley recently helped us organise a band for our wedding in August and we thought he was fantastic.

It is very rare that you receive exemplary customer service and this was consistently provided to us by Paul. He always came back to us promptly, gave us some very relevant recommendations, understood our needs and gave us plenty of time to make a decision by not being too pushy, which is something that very quickly puts me off with other suppliers!

We have now secured an excellent band and I wanted to bring it to your attention that Paul has done a fantastic job."

Review from customer Nicki Grant


"Alive Network offered the friendliest and most efficient customer service compared to other agencies, including calls made before we booked to ask us if we had made a decision and answer any queries we might have. We were able to get honest answers from Claire who clearly wanted our business and this made us feel confident booking with you.

The security of booking through Alive Network was important & Clare was quick to respond to me, making every effort to understand exactly what I wanted.

All the feedback we had from friends and family was positive and everyone enjoyed the music. We certainly enjoyed our big day and we hope the band enjoyed it too!"

Review from customer Catherine


"Alive Network provides easy to find information on each band, with hundreds of artists all in one place. We booked through Alive Network due to the great customer service and also the peace of mind that if the band could not make it, alive network would endeavour to send a replacement.

Alive Network from the very beginning of the process of booking a band gave great advice and prompt customer service. The information on the web site is easily accessible, and the alive co-ordinator is a great contact to have - you don't feel you are dealing with an anonymous person.

Alive Network delivered on every aspect of their contract. The band were magnificent - they really helped to make the day. They are exceptional musicians and really know how to get a party going. They were very good in the final run up to the wedding, answering queries and confirming the final details.

We would not hesitate to use both Alive Network and the band again. Thank you so much for making booking the band such a painless operation!"

Review from customer Becky Scovell

"I wanted to feedback on some outstanding service I have received from Paul. He has been so helpful in dealing with my enquiries and has been efficient in returning and following up calls. His communication with me has been excellent; in particular he has listened to my needs and responded without pushing or hassling me. I feel good service and a job clearly well done should be recognised and Paul has been a role model for that and a great ambassador for Alive Network. Thank you!"


"Both Alive Network and Hipster were absolutely fantastic! Alive Network were professional, reliable and took control of everything... we didn't have to do ANYTHING! Hipster were absolutely amazing and far exceeded our expectations! They were also really nice guys and coped admirably when some of our guests got a bit rowdy!!! All our guests were saying how brilliant they were and they really made our wedding memorable... so Thanks!"



"We were very happy with the service that Alive Network provided for our wedding in October. They kept us updated on our artist and the arrangements for the day, and were very helpful on the phone. They recommended the right artist for our special day and for that we are truly grateful. Thank you so much and we would recommend your company to anyone. We felt secure that we would have good music that day!"



"I just wanted to say that your agency is by far the best I have come across by a mile. Thank you for being so efficient, well organised and quick to respond. It was a pleasure working with you!"


"Your web site is also the best of any I have seen in the entertainment agency field … thank you for your very professional patient and not pushy approach to getting a band for us….. thank you for your excellent organisation and a superb evening ……You completely blew me away by your prompt and thorough response"

"I was so impressed by how efficient and friendly you were ….. I have been very impressed with the whole set up with Alive Network ……. if I'm ever asked to recommend an entertainment agent, I will certainly pass on your name. It was not easy to choose a DJ but you made it a great success!"



"You service was excellent and extremely efficient as well as friendly. You gave me total confidence that you would get me what I was looking for even though the time frame was short ……. You were helpful and accommodating particularly when you received my request at such short notice. Any queries I had with regard to the booking were answered quickly …… I would definitely use Alive Network again!"

"I would like to say how impressed I have been with firstly your web site and then your general attitude and levels of service …. Your service was excellent and exemplary throughout ……. I would definitely recommend you to others …"

Reviews from various customers