5 Star Fun Casino

Recommended

Event Supplier
based in
Staffordshire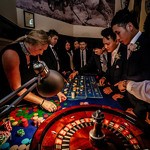 Luxury Casino Hire for all events! Full size casino gaming tables available, all supplied with friendly, professional croupiers. James Bond, Las Vegas, Hollywood and Gatsby theming packages, Glitzy Photobooth, Las Vegas Showgirls, and much more also available!

1 members

Xmas songs
Campervan Cocktail Bar

Recommended

Event Supplier
based in
Farnham, Surrey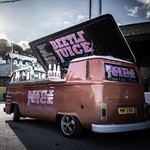 Starting life as a 1970's VW, these amazing campers have been fully restored & converted into the coolest self-contained cocktail bars! Full of colour, personality, a built in sound-system, lighting, & amazing mouth-watering cocktails, these mobile bars are designed to deliver a fun, exciting & totally quirky bar experience!

1 members
Ice Sculptures

Recommended

Event Supplier
based in
Buckinghamshire

Unique, beautifully designed and hand carved Ice Sculptures, Vodka Luges and Ice Bars perfect for bringing that special something to any event!

1 members
The Car Bar
Event Supplier
based in
Worcester, Worcestershire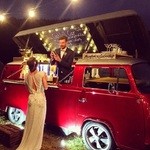 A quirky, cool and first class bar service that will bring an unforgettable fun feel to all events! Let your guests drink from a bespoke menu, from delicious cocktails to craft beer, The Car Bar can tailor its stock to your needs!

2 members
Firework Displays
Event Supplier
based in
UK Wide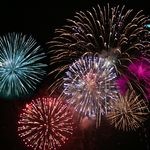 We work with several fireworks display companies to provide a high quality versatile service. Custom made displays for events of all sizes, with wedding packages from as little as £850

1 members
Mixology Bartenders

Recommended

Event Supplier
based in
North Yorkshire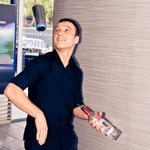 Our Mixology Bartenders operate throughout the UK supplying unique bar and cocktail solutions for any social gathering. From 6 people in an apartment to 250 guests in a marquee, they can create a tailored and affordable solution for your event!

1 members

Video
Let There Be Light

Recommended

Event Supplier
based in
Southend, Essex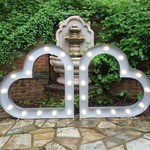 Light up your event with exceptional quality letter lights which will transform your event creating a beautiful focus point and backdrop to many stunning photos! Choose from a range of options from initials, hearts, words like LOVE and DANCE and even an 8ft arch! You can even choose from white, pink, red or blue bulbs to fit your colour scheme!

1 members
Rock N Roll Wedding Photography

Recommended

Event Supplier
based in
Stoke On Trent, Staffordshire
Looking for someone a little different to capture your Wedding photos? With two highly experienced photographers who have worked with Foo Fighters, Razorlight, Red Hot Chilli Peppers, Damon Albarn, The 1975 & many more, Alive Network's Rock n Roll Wedding Photography service offers something full of character & quirk! A completely bespoke service that guarantees your unique personality & style is captured in a set of creative photos that will be treasured forever!

1 members
Yummy Carts

Recommended

Event Supplier
based in
London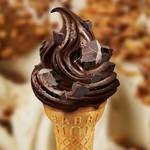 Yummy Carts is a dynamic fun food company providing unique ice cream, popcorn, candyfloss, pucker powder and more! Served in exciting carts, kiosks and freezers, these unique treats are great for parties, weddings and corporate events!

1 members
Flash Bak Photo Booth

Recommended

Event Supplier
based in
Cheadle, Staffordshire
Amaze your guests with our photo booth and we will collect those magical moments of your special event so you and your friends can FLASH BAK to those memories over and over again.

1 members