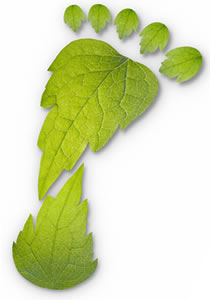 << Go back to previous page

Green Entertainment
Carbon Offsetting and Alive Network
Carbon offsetting is a responsible way to neutralise the carbon emissions we cannot avoid creating when traveling. Alive Network offsets it's own Carbon Emissions through the Carbon Passport program,
www.carbonpassport.com
.
We also ask that our artists volunteer to offset the CO2 travel emissions associated with Alive Network gigs. The artists who volunteer to take part if this scheme demonstrate their willingness to take responsibility for their carbon emissions and act with a 'green conscience'.
Although Alive Network has agreed to pay to offset the emissions of those artists who do not volunteer in the scheme, we feel that the volunteers deserve their due credit and so they are showcased on this page.
If it's important that the entertainment you book has green credentials, please choose one of the participating artists from the list below.
Artists participating in our Carbon Offsetting Program

Andy Cherry

Recommended
Green Entertainment

Andy Cherry is a talented acoustic guitarist performing a unique repertoire of instrumental popular Jazz, Pop, Rock & Soul classics. Andy's subtle, unobtrusive classical guitar style ideal for receptions, dinners and corporate events.

1 members

Xmas songs

Hipster

Highly Recommended
Green Entertainment

Young, energetic, super-professional and one of the most exciting and experienced party bands to work exclusively with Alive Network! Hipster are an all male 4-piece band, and cover a huge range of music from The Beatles to The Kings of Leon!

4 members

Video

Male vocals
DJ package

Lizzy May (Cellist)

Recommended
Green Entertainment

Acclaimed international performer (was one of a 3-girl opening act in Take That's comeback tour) Lizzy May provides both romantic classical cello music for weddings and her unique high-energy pop Electric Cello Show for parties.

1 members

Video

Xmas songs

Rabscallion

Highly Recommended
Green Entertainment
A ceilidh band, with a charismatic caller, who will get all the audience on the dancefloor from the word go, the onus is on fun! Dances suit all ages and levels of experience.

6 members

Video

Instrumental

Artys Party

Highly Recommended
Green Entertainment

Whether you're in the mood for rollicking reels or rocking Irish classics, ballads to make you weep, an Irish Hooley or just tunes to keep you dancing all night...you'll be sure to find it in Arty's Party Bag! One of the best Irish bands in the business!

4 members

Male vocals

Instrumental

Happy Hour

Highly Recommended
Green Entertainment
Young, energetic four piece party band from Essex, covering the Beatles to the present day greats such as The Killers & Oasis. Their tight harmonies and professional sound come with years of experience in the live music industry. A great party band.

4 members

Video

Xmas songs

Male vocals
DJ package

The Swing Smiths

Highly Recommended
Green Entertainment

The Swing Smiths are a sensational swing and soul band performing a huge range of hits from the Big Band, Rat Pack, Soul & Motown eras. With a distinctive sound and unrivalled performance, they are guaranteed to transform the atmosphere of your event.

9 members

Video

Xmas songs

Female vocals
DJ package

Brass section

Viva Mariachi

Highly Recommended
Green Entertainment

Viva Mariachi is a 5 piece band of Mexican Mariachi Musicians, based in London. They create a spicey, lively and authentic Mexican party with well known Mariachi and Latin songs and instrumental tunes. Can downsize the band or increase as requested.

5 members

Male vocals

Female vocals

Male and Female vocals

Brass section

Groove Deluxe

Highly Recommended
Green Entertainment

Groove Deluxe is the band you will find at the heart of every great party. The ultimate party band, Groove Deluxe deliver an energetic and exciting performance of classic songs that guarantee a fantastic time for you and your guests!!!

7 members

Video

Male vocals

Female vocals

Male and Female vocals

Brass section

William May

Highly Recommended
Green Entertainment

Amazing Rat Pack singer available to entertain & suit any occassion. Performing all rat pack classics by artists such as Sinatra, Dean Martin, Sammy Davies Jr. as well as more contemporary material by artists such as Michael Buble & Robbie Williams.

1 members

Xmas songs

Male vocals
DJ package
How does Carbon Offsetting Work?
Offsetting is the process of seeking a matching carbon dioxide reduction to balance out your emissions. For example, if you were flying with your family of four to Orlando in Florida from the UK this would generate nearly 6.5 tonnes of CO2. To offset this trip, you would need to purchase 6.5 tonnes of carbon credits which would then be invested into emission reduction projects in developing countries.
Why should we offset CO2 emmissions?
Climate change is now internationally recognised as the single greatest challenge facing the Earth. After many years of being treated as a marginal issue most people now recognise that climate change is a real phenomenon, that the impact of carbon emissions is already being felt and that drastic action to curb carbon emissions is required to prevent irreversible and catastrophic damage to our environment and ecosystems.
Where and how does Alive Network offset CO2 it's emissions?
We purchase Certified Emission Reductions through the Carbon Passport Service.

As well as calculating and offsetting emissions associated with the running of our offices and staff travel, we also calulate the mileage involved in every event we book. Many artists volunteer to pay their own offsets and Alive Network has agreed to pay the offsets due from those who will not volunteer. Offset fees are used to purchase Certified Emission Reductions from the Carbon Passport Service. Alive Network profits in no way from the scheme.

What is the Carbon Passport Service?
Carbon Passport is one of the first companies to have had offsets approved under the government's Quality Assurance Scheme for Carbon Offsetting (QAS). They provide high quality offsets using only UN approved Certified Emission Reductions (CERs). This gives the assurance that real verifiable emission reductions are actually taking place.

Carbon Passport give complete assurance that offsets will:
Be sourced from carbon reduction projects that achieve a carbon reduction in a sensible timeframe
Only come from projects that would not have gone ahead without income from the sale of carbon offsets
Reduce the same quantity of CO2 emissions for which we have purchased the offset
Result in a permanent CO2 emissions reduction
Not be re-sold to anybody else
Be approved as Certified Emission Reductions (CERs) under mechanisms that have been developed to support the Kyoto Protocol
The projects that produce these offsets have gone through most stringent examination and, having passed, produce a stream of carbon credits which are recognised internationally as a means of meeting greenhouse gas (GHG) reduction targets.
What sort of offsetting projects do carbon credits fund?

There are a number of approved project types which reduce carbon emissions. Examples include:
Renewable energy
Energy efficiency
Destruction of highly concentrated greenhouse gases
Destruction of methane from landfill sites.
These projects generally are sited in developing countries and the incentives provided by carbon credits are often vital to the choice between low or high CO2 investments in regions where energy is needed to improve the basic quality of life and the developed world's environmental standards are a luxury they can't afford.