What Type Of Magician Is Best For Your Event?

Awesome Magicians For Hire!
Do you want you and your guests to be mesmerized at your next event? Magicians will undoubtedly do the trick. Read on to read what our Artists have to say about what people like and further advice on choosing the right magician for you!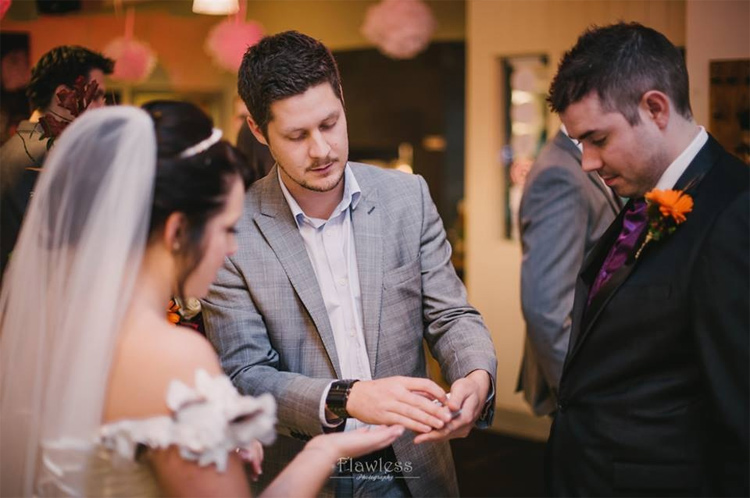 Close-up magic is a great way to keep your guests entertained during those 'waiting' parts of your wedding day. Close-up magic creates excitement and laughter, puts your guests at ease, and gets them talking!
The best magic for weddings is pretty, visual magic. Lads together like card tricks, while ladies prefer the more emotional magic that's pretty to look at as well as clever.
When I do table-top magic at weddings, I move from table to table. Your guests don't now if I'm a guest too - until suddenly, magic happens! A deck of cards appears, a coin springs from behind an ear, and the party really gets started!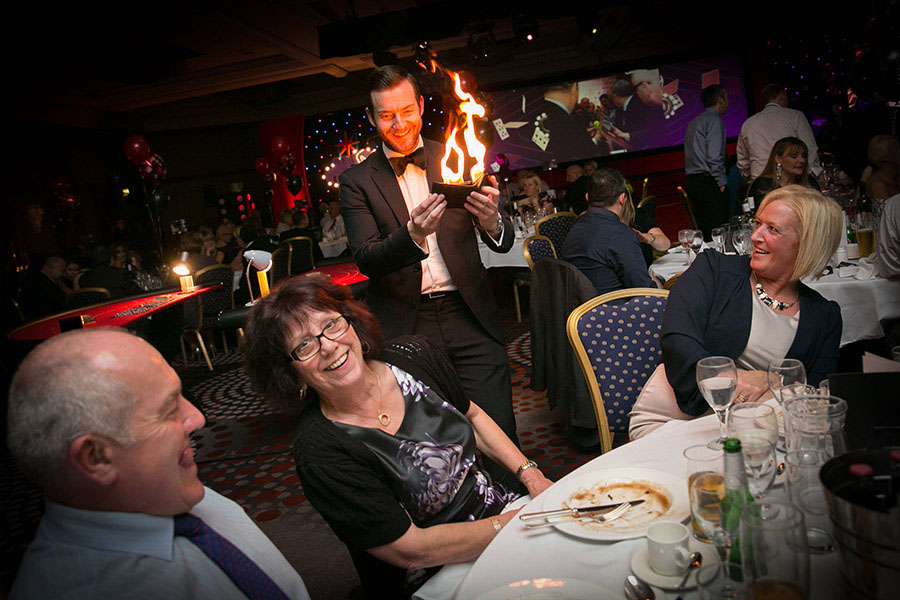 My show features incredible magic with lots of humour, including Harry Houdini's famous 'Needle Swallowing' act, which I make even tastier with a dash of ketchup! This show is suitable for large corporate audiences or adjusted for more exclusive events.
Large-scale corporate events require something really special. My illusion show is very much in the Las Vegas style, ideal for conferences, annual dinners or awards ceremonies when you want to bring your event to a spectacular close.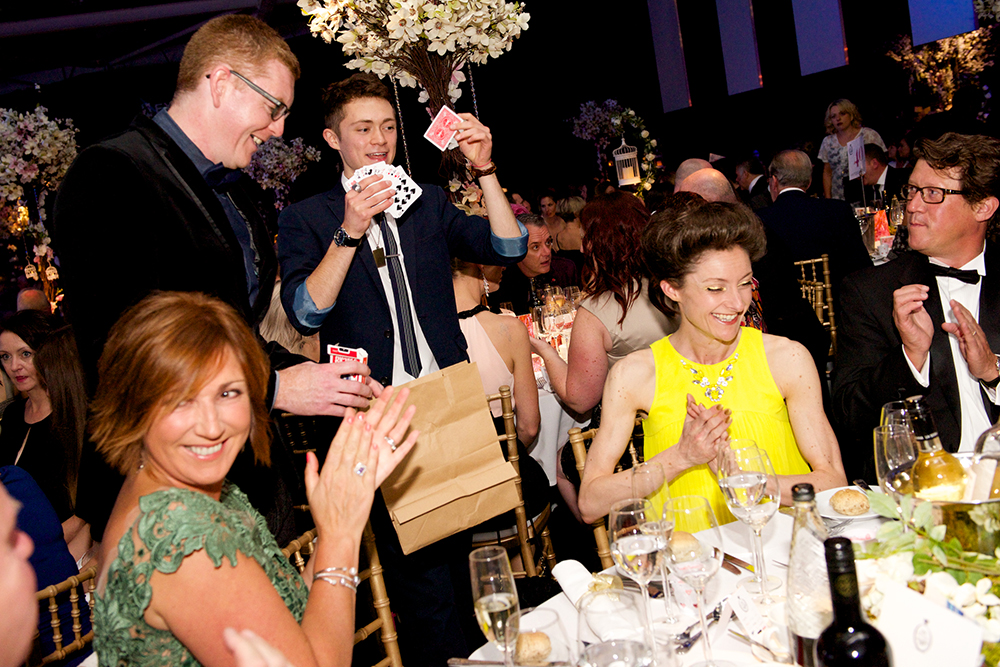 Corporate Magic turns magic into a highly effective marketing tool, to create interest and excite customers about your products or company. I create a unique show based on the corporate message your company wants to get across.
Magic is superb trade show infotainment, successfully stopping delegates from walking past, drawing them in to your stand and then delivering your message whilst entertaining them with clever and classy close up magic and illusions.
Close up magic is great for private parties, enhancing the event without being too dominant, and creating long-lasting memories for your guests.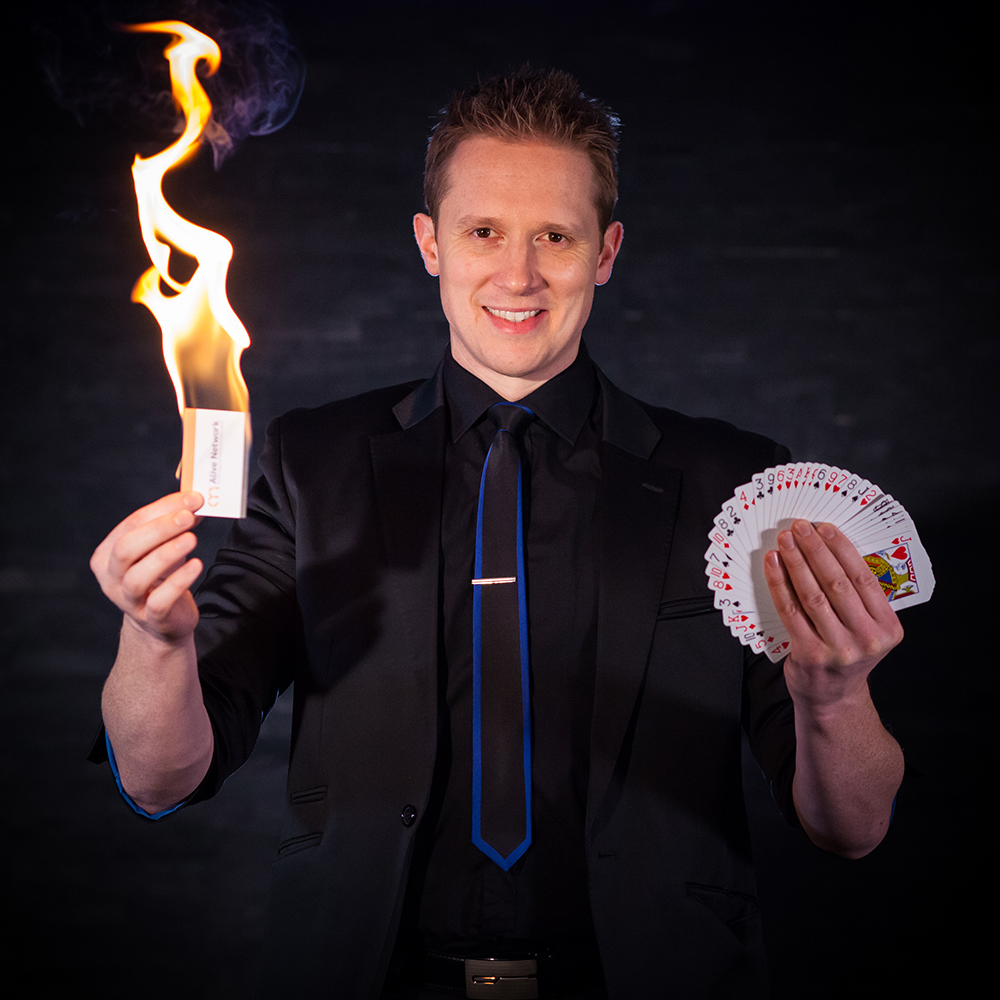 I love thrilling guests with magic performed so close they can see every move I make (well, almost!).
A close-up magic show is ideal for small parties ideally between10-35 people. I sit at a table and perform magic tricks for guests who stand enchanted and so enthralled; it's a unique atmosphere and really special.