Why Book A Wedding Harpist?

Wedding Harpists For Hire!
Whatever type of wedding you're planning, a wedding harpist can bring an atmosphere of calm and serenity to an otherwise hectic day!

There is something inherently soothing about harp music played by experienced wedding harpists, either as an elegant accompaniment at your wedding service, classy background music for your drinks reception, or gentle entertainment during your wedding meal. The combination of gently strummed strings and relaxing music provides a welcome rest from the hustle and bustle of everyday life and sets the mood perfectly.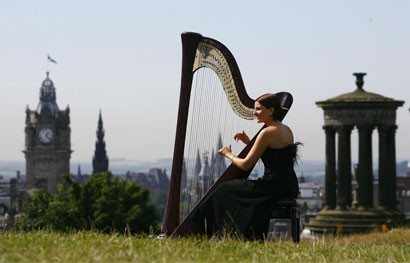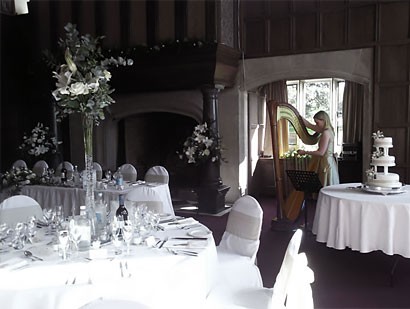 Alive Network's Wedding Harpists
At Alive Network, our wedding harpists are all highly experienced players who love to delight your guests with all their favourite music.
For example, O L Harp plays a wide selection of easy listening, from 'Hey Jude' to Hedwig's theme from the Harry Potter films!
C Shapland Harpist will delight your guests with hits from the best contemporary bands such as Snow Patrol, Stereophonics, Take That, The Coors, Adele and The Verve, played on a replica three foot high 17th Century harp which was originally used to play dances.
Our expert wedding harpists have also played in a huge variety of prestigious venues; young harpist Amour Harp has played at The Houses of Parliament, Wembley Stadium, St Alban's Cathedral, Glyndebourne Opera House and Hampton Court Palace.
They have also played with some of the most prestigious orchestras in Europe; Edinburgh-based Beautiful Harp has played with the Young World Symphony Orchestra, the National Opera in Warsaw, the Poznan Philharmonic Orchestra, the Ukranian National Philharmonic and toured Europe and the USA with Harp Fusion, one of the largest harp ensembles in the world.
When you book your wedding harpist from Alive Network, you know your guests will be entertained by some of the finest harpists in the country - what could be better for your special day!
For more details, see our article "Everything you'll ever need to know about booking a Harpist".