Choosing & Personalising The Live Music For Your Wedding Ceremony
Alive Network hires entertainment for more than 10,000 weddings each year. We're frequently asked how much of an input our customers can have into the selection of music performed by their wedding ceremony musicians and singers for the prelude, arrival of the bride, signing of the register and recessional - so we've put together a helpful guide to cover all the bases, and hopefully provide you with a little inspiration to boot! Also see our classical musicians.
What ever kind of musicians you choose, it's very common to get involved with the selection of the pieces of music that they'll play. You can view each artist's complete repertoire through their page on the Alive Network
website
.
Once you've booked - you can speak to the musicians and sketch out your ideas and preferences. If you're not sure what you want - ask them to suggest a few key pieces based on the type of mood you're going for. They should be able to follow your prompts to create the perfect selection of music for your big day.
Don't be afraid to make personalised requests, but bear in mind that some tunes might not work so well on a particular instrument, and some artists may charge an additional fee to cover rehearsal time and the purchase of new sheet music. They'll also need at least 3-4 weeks notice.
Professional wedding musicians will usually have an extensive repertoire of music and so should be able to work with you to create a highly personalised selection of music at no extra cost. Allow your musicians to help guide you in your choices - they know what they're doing and will ensure you get music which is going to sound fantastic!
What types of musicians usually get hired to play during a wedding ceremony
The most common choices are String Quartets, Harpists and Pianists as these types of musicians are all very flexible and are often booked to perform at both the ceremony and drinks reception. The following are all equally suitable:
Awaiting the arrival of the bride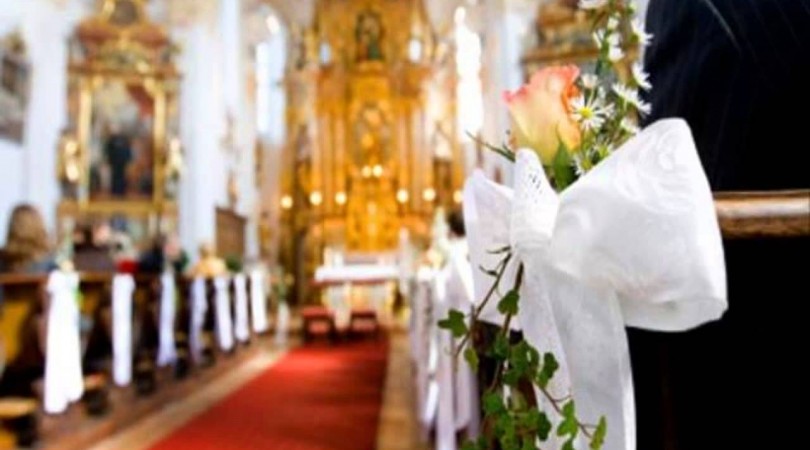 Whilst your family and friends await the entrance of the bride - what better way to set the scene than with the performance of enchanting live music. It's a good idea to go with music that's calm and serene as it will help to settle any nerves, and it will allow room for much greater impact if you've chosen an upbeat piece of music for the arrival of the bride. Think of the live music you choose here as the entrée to a great meal. It should ease your guests into the occasion without being too intrusive, and really build on the excited anticipation of the arrival of the bride.
Music for the arrival of the bride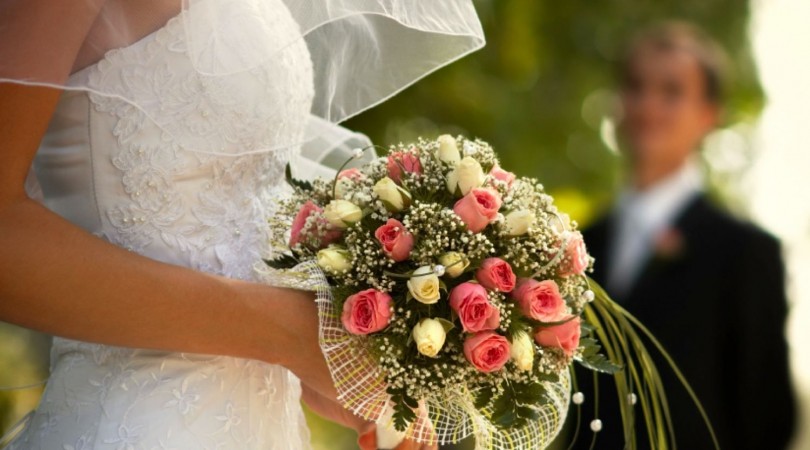 Whether you're having a traditional church wedding or not, the arrival of the bride is one of the most significant moments of the entire wedding day. Choosing a live music accompaniment is a great way to add your own stamp of personality.
Music for the Ceremony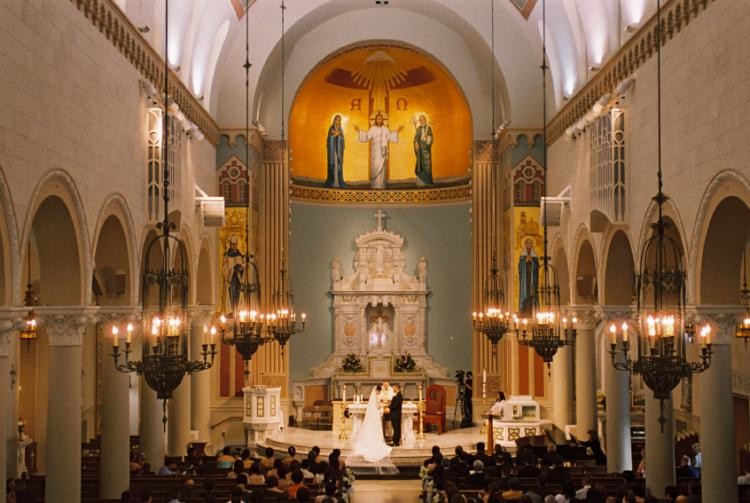 Music during the signing of the register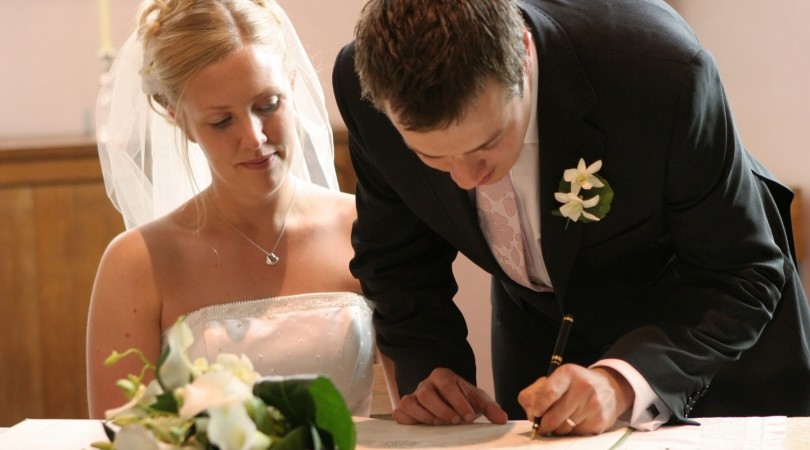 The signing of the register is often the time when a less traditional piece of music is chosen, something which is personal to both the bride and groom. It could be romantic or quirky - what ever suits your personalities.
Music for the Recessional (where you walk back up the aisle)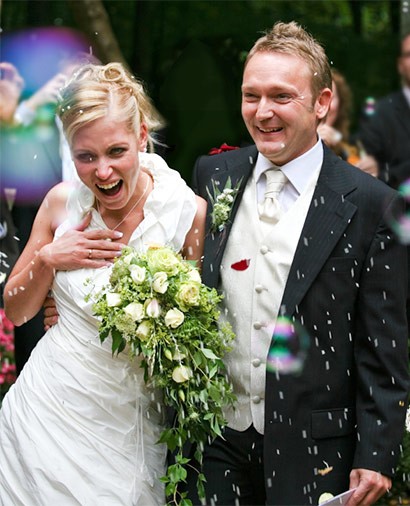 The recessional is usually accompanied by a very upbeat piece of music. You're now officially married, it's time to celebrate! Try to choose a piece of music which will really lift your guests as they applaud you back up the aisle.
Religious music at a civil ceremony or non-religious wedding venue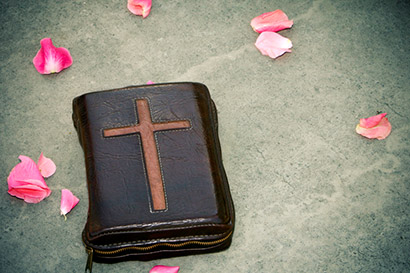 If you're planning a non-religious wedding or civil ceremony - it is currently illegal to include any religious imagery, music or text. This includes extracts from any religious marriage ceremony, extracts from the Bible/Koran/Torah, and any religious music, songs, hymns, chants or poems.
This can affect the performance of many popular pieces of classical music such as 'Ave Maria' - even if the piece is performed instrumentally without the words being sung.
Some registrar's may turn a blind eye to the rules if you only want one piece of music without singing, or if the music is 'background' - but this is in no way assured. Although the rules were relaxed slightly in 2005, to be safe - you must get your final selection of music choices approved by your registrar in advance of your wedding day.
Getting the best value for money from your wedding musicians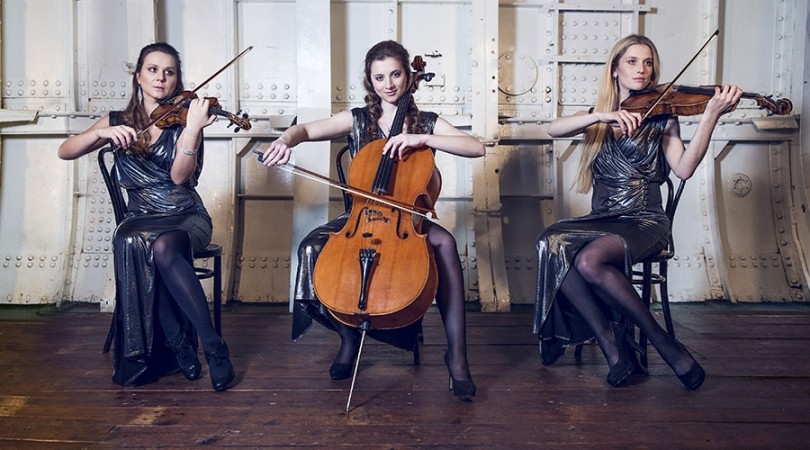 Unless you're really going to town on your live music, it makes sense to have the musicians who perform throughout the ceremony also carry through into the drinks reception or wedding breakfast.
Most classical musicians offer packages to cover all aspects of your wedding day up until the evening party gets started. The only thing to bear in mind is that there will likely be a limit on the total playing time your musicians will agree to perform for. Three hours is usually the limit. Much more beyond that and you'll very likely bore your guests' ears.
Also bear in mind when you're planning the itinerary for your day - that you will usually pay your musicians for the total time they are on site and not just for the performance duration.
The most common combination of performances is for your musicians to either play throughout the wedding ceremony and drinks reception, or else throughout the wedding ceremony and wedding breakfast.
Understanding how each type of musician will sound and what they can play

When it comes to selecting the right musicians for the kind of music you want played - it maybe helpful to understand how the sound varies between solo artists to ensembles, and how the number of musicians can affect the atmosphere they are able to create and the flexibility they can offer.
Solo instrumentalists: When performing a piece of music originally written for a full band or ensemble, a solo instrumentalist such as a Harpist or Guitarist, by nature of the instrument, will play a version of the music which picks out the main melody notes, probably those that represent the vocal line in the song. This sound, with the melody suspended in the air, with minimal supporting chords and rhythm, can have a beautiful, haunting quality.
Likewise, a solo vocalist with no accompaniment can really raise the hairs on the back of your guests' necks, as the delivery of the performance and lyric are so exposed and raw.
If emotional impact is what you're after, then a solo instrumental/vocal performance will work brilliantly.
String Quartets and ensembles: By contrast, a string quartet or ensemble of musicians will be able to fill in the space behind the melody with chords, texture and counter rhythms; providing a fuller, richer sound. Because musically there's a lot more going on, the sound is a bit less 'on the edge' in terms of raw emotional impact, but then offers more in the way of colour and texture.
That said - professional Harpists, String Quartets, Pianists and Classical Guitarists will all be able to draw upon a wide and varied repertoire, enabling them to move effortlessly between the calm and serene, through to upbeat, foot tapping feel good music. This makes them particularly good at covering both the wedding ceremony and drinks reception as they can adapt to suit both parts of your day.
Outside Performances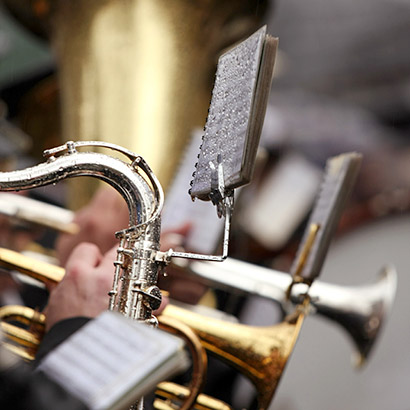 If you would like your musicians to perform outdoors you MUST provide cover. It is as important to provide cover from the sun as it is to provide shelter from the wind and rain. The lacquer on some musical instruments is extremely sensitive to sun light - even for short spells.
Please try to position your musicians somewhere that they'll be able to sit comfortably and where they'll not be exposed to the elements. For most events - a small gazebo would be fine, just make sure the sides are covered so their sheet music doesn't blow away in the breeze.