This Rock n Roll big day is modern vintage with a touch of industrial glam. Think sleek 1958 Cadillac (aptly named 'Marilyn'), a Bardot ballgown, super-smart tuxedos, neon and metal – all softened with flowers, designed by our (gorgeous!!) florist bride.
The soundtrack to their day is uber-cool too, with Elvis on piano, sultry duo Jazz A La Mode, and a DJ playlist of garage, soul, funk & RnB.
Bruisyard Hall host their reception, while Rob Dodsworth Photography documents their natural moments. Throw out the wedding rulebook with Robyn & Ryan, and slide down the banister in your wedding dress...!
Shop the Style...
Off-the-shoulder 'Deseo' ballgown by Pronovias
5-tier wedding cake by family friend
The Playlist
Processional: Can't Help Falling In Love by Elvis Presley, performed live on piano
Signing of the Registers: Ave Maria performed by a choir, & Seasons of Love from Rent, performed live on piano
Recessional: Music for the Royal Fireworks by Handel, performed on church organ
Drinks Reception & Wedding Breakfast: tailored set by duo Jazz A La Mode, including Sam Smith's version of Whitney Houston's How Will I Know
First Dance: For Your Babies by Simply Red, played by DJ
Second Dance: September by Earth, Wind & Fire, played by DJ
Evening Reception: tailored DJ party set, including a double dose of Dished, by Purple Disco Machine
The Entertainment
"We had three things that we wanted our wedding to be remembered for: great food, great drink and great music.
"We knew we wanted a DJ for the evening reception but I love live music so we compromised and had both. I love jazz music, soul, swing and the blues, and I stumbled across Alive Network during a late night google search and began shortlisting some amazing acts, but as soon as I heard Jazz A La Mode I knew I had to have them play. They were actually the first thing we booked after the venue because I didn't want someone else to snap them up."
Having them singing in the background while we ate, drank and chatted – it felt like we were in a movie; it really made it so special having them there.
The Live Music
"Jazz A La Mode played during our welcome drinks and wedding breakfast. They were so professional and all of our guests said how wonderful they were. I even have people asking me now who they were and where I found them. Having them singing in the background while we ate, drank and chatted – it felt like we were in a movie; it really made it so special having them there.
"They learnt the Sam Smith version of How Will I Know and sang it during our wedding breakfast. As soon as I heard it, my eyes welled up – it was such a beautiful version of the song. I wish I had recorded it."
Jazz A La Mode's Top Tips...
Your live wedding music needs to reflect your musical taste and the style of songs you want to surround yourself and your guests with on the day.
I like to have a good conversation with clients beforehand to understand what style of musical entertainment they would like, then propose a set list. It's usually around 10 songs per 45-minute set. For us, the proposed set list often includes well known jazz numbers, bossa, samba, some easy listening tunes, chansons and rearranged acoustic versions of pop songs – a varied set list and tunes we enjoy performing.
If you'd like to hear a special song that's not on your artists' repertoire (for your first dance, for example), remember to give them enough time to learn and practice your new song together before your wedding. For Robyn and Ryan's wedding we performed Sam Smith's version of How Will I Know – a lovely surprise as I am a big fan of Whitney Houston so I enjoyed singing that special song for them. I have actually discovered many wonderful songs from clients' requests over the years.
If you like that, you'll also like...
The Party
"We had a DJ in the evening... he was great as we literally just made a spotify playlist of songs we loved and asked him to tailor the music around this. We had songs for everyone; no requests and no cheesy songs was Ryan's choice. We had everything from disco, RnB, garage, soul, funk and then we ended the night on some Ibiza classics and dance tunes! On my hen do we kept hearing Purple Disco Machine everywhere so our DJ played it twice for me and my friends (highlight of the night was me sliding down the banister in my wedding dress to the song after throwing my wedding bouquet!).
"Our first dance was For Your Babies by Simply Red...a beautiful song with a nod to our two daughters. Our bridal party let off glitter canons, before joining in. After that, I asked for September by Earth Wind and Fire, and everyone stayed on the dancefloor because it really got the party started. I'm not sure Ryan and I left the dance floor all night!"
The Photography
"I found our photographer Rob Dodsworth on Facebook. I loved Rob's candid and relaxed photography. The pictures were something really important to me and I knew that I didn't want to have too many staged photos; looking through Rob's galleries I knew that he would get it."
The Venue
"I wanted to get married in the church in Southwold that I'd attended while I was at school; I always remember it being so grand and beautiful, so getting married in there was one of my favourite parts of the day.
"We wanted a private venue that was close to the church, and as soon as we pulled up at Bruisyard Hall, we knew it was the one. I loved the blank canvas of the barn – it has two beautiful rooms and while we were looking around I could see everything I wanted to create. The staff were excellent and let me have free reign while decorating. We had the hall from Friday–Monday, so on the Friday night we had dinner and drinks all together before me and my bridesmaids went off for a pamper and an early night, and the boys all stayed up having fun."
How To Choose & Decorate Your Wedding Venue...
"Venue: Find a venue to suit your needs. If staying away for a full weekend with all your nearest & dearest is the most important thing, go for a venue with lots of accommodation nearby. Staying on-site on your wedding weekend makes for a stress-free wedding... what better way to relax the day after, than with family and friends.
"Decoration: Have a vision in mind for your wedding decor... think colours, themes, lighting. Robyn hired some lovely lighting to use in the venue, and it really gave the wedding that wow factor!
"Setting Up: Always allow more time. Finessing final decor touches takes time...it's definitely not something you want to rush. It may take a little time to reacquaint yourself with the venue if you haven't visited for a few weeks, so always get in and start decorating as early as you can... and bring your entourage to help!"
Katie, Wedding & Events Coordinator, Bruisyard Hall & Barn
The Decor
"For the décor I wanted 'industrial glam'… I am a florist by trade so I knew exactly what I wanted, flower-wise. One of my good friends is also a florist and she let me take over her shop and helped me create the floral masterpieces! My dad made all of our stands for the table arrangements. I wanted to bring the outdoors in, so foliage was featured heavily in the decorations. We hung heavy foliage garlands from the beams, stairs and even the bar. I hired a metal mattress base for our table plan, along with lots of tealight holders and brass candlesticks. I found these amazing neon lights on Instagram. Our favours were hand sanitizers from Bath & Body Works and our place cards were acrylic hexagons from Not On The High Street which I then tied burgundy ribbon through so that our guests could take them home to use as Christmas decorations.
"For my wedding bouquet I had protea, David Austin roses, astrantia, ammi, astilbe and then lots of beautiful foliage. I didn't see my bouquet until the morning of the wedding as my friend did it for me and I cried my eyes out when I saw it."
The Outfits
"We wanted the day to be glamorous and classic. I originally wanted blush pink but soon realized I wanted to keep everything dark. The bridesmaids wore navy Bardot-style dresses from Asos – I loved how fitted and beautiful they were with a little bit of sparkle.
"Ryan was insistent that he wanted to wear a tuxedo, which I loved. He and his best man wore midnight navy tuxedos – they looked so suave. Our ushers and Dads wore tuxedos from Next and they even did a child's one for our nephew who was a page boy.

"My Dress was by Pronovias. I wasn't sure what I wanted, but I had two things in mind and that was that it needed to have sleeves and some sort of beautiful train. Needless to say I fell in love with the dress – it was completely different to what I was expecting to choose."
The Ceremony
"Our ceremony was held in the church that I had attended while I was at school. I always remember it being so grand and beautiful, so getting married in there was one of my favourite parts of the day.
"I was pretty calm all morning until Ryan and the boys left for church and I slipped my dress on, everything hit me at once and I couldn't stop crying. My dad & I went to the church in a classic American Cadillac...we drove along listening to Elvis classics. I remember pulling up at the church and seeing so many people outside who had followed the car in – I felt like an actual princess.
"I walked down the aisle to a live piano version of Elvis, Can't Help Falling In Love. I remember standing at the doorway, waiting to walk and thinking, 'I can't wait to see Ryan.'"
Discover pianists for your ceremony...
The Food
"Bruisyard catered the whole day and our food was just incredible…everyone commented, saying how lovely it was.
"We selected our favourite wines from Adnams, and we also did a selection of beers for each table knowing that most of our male guests would prefer a cold beer rather than wine.
"Our cake was made by a family friend and she did such an amazing job. We had five real tiers which were vanilla sponge, salted caramel, pink champagne, lemon, and gin & elderflower (which is in my freezer ready for our anniversary). My favourite was definitely the Pink Champagne."
Favourite Moment
"Our ceremony was held in the church that I had attended while I was at school. I always remember it being so grand and beautiful, so getting married in there was one of my favourite parts of the day."
"Highlight of the night was me sliding down the banister in my wedding dress to (Purple Disco Machine) after throwing my wedding bouquet."
What We Learned
Making Memories… "I wouldn't change anything, but I wish I had more photos with each of our guests, but the memory is there."
Love for Alive
"Adam was such a great point of call while planning, he was so helpful and answered any queries I had so quickly."
Loving this? Like these...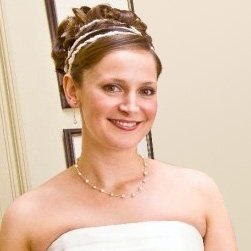 Lily Atkins
Wedding Editorial Team
The Magic Makers
Music, atmosphere and vibes of love and fun Alive Network, UK-wide | Wedding Band Jazz Duo, Jazz A La Mode, Alive Network | Wedding DJ available from Alive Network | Photo Booth available from Alive Network | Photographer Rob Dodsworth Photography, Norfolk and UK-wide | Ceremony Venue St Edmunds Church, Southwold | Reception Venue Bruisyard Hall & Barn, Suffolk | Videographer Trevor Fuller Photography | Wedding Dress 'Deseo' by Pronovias at Lily Christina Bridal Collection, Suffolk | Bridesmaids Dresses 'Maya' Bardot Sequin Detail Maxi Dresses by Asos, UK-wide | Flower Girl Dresses Tinkerbelle, Lowestoft | Veil Dando, London | Bridal Shoes Badgley Mischka, USA & World-wide | Wedding Rings Winsor Bishop, Norwich | Groom & Best Man's outfits Midnight Blue 'Lowry' Tuxedo by T M Lewin, UK-wide | Ushers, Fathers & Page Boy's outfits Tuxedo by Next, UK-wide | Groom's shoes 'Oxford' by Sanders & Sanders, Northamptonshire | Groom's Barber Haydn Woodrow of The Gentlemen's Club, Lowestoft | Bridal Hair Design Elise Brabben, Lowestoft | Makeup Ashlea Gissing at The Beauty Box, Lowestoft | Neon Lights Dottie Events and Lighting, Wisbech | Flowers Irenes House Of Flowers, Lowestoft | Favours Not On The High Street and Bath & Body Works, UK-wide | Props One Curious Dream, Norwich | Hand-selected wines & beers Adnams Brewery, Southwold | Petit Fours Two Magpies Bakery, Southwold | Wedding cake Leanne Houghton Cakes, UK-wide | Cadillac Hire Happy Dayz Cars, Lowestoft & surrounding areas
Join the Insta party! Tag us into your build-up and big-day moments