Everything You'll Ever Need To Know About Booking A Circus Performer
Ultimate Entertainment Booking Guide!
The circus is coming to town, or more precisely, to your event! Thrill and delight your guests, VIPs, friends and family with authentic circus skills performed by experienced circus professionals. Circus acts are also perfect for corporate events, product launches, PR events, exhibitions and trade shows.
(Optional but more fun!) Hit Play & Read On!
What Is A Circus Performer?
Circus has been through a major revolution in the last twenty years, shedding the 'big top and sawdust' image and evolving into the stunning and theatrical skills we see today in shows by Cirque de Soleil and similar. Today's circus performers are highly skilled; part acrobat, part dancer, part presenter. At Alive Network, we're proud to feature top UK circus acts including fire performers, trapeze artists, acrobats, jugglers and clowns. Our selection of circus acts also cross over the boundaries between traditional circus and cabaret, street entertainment and even sport.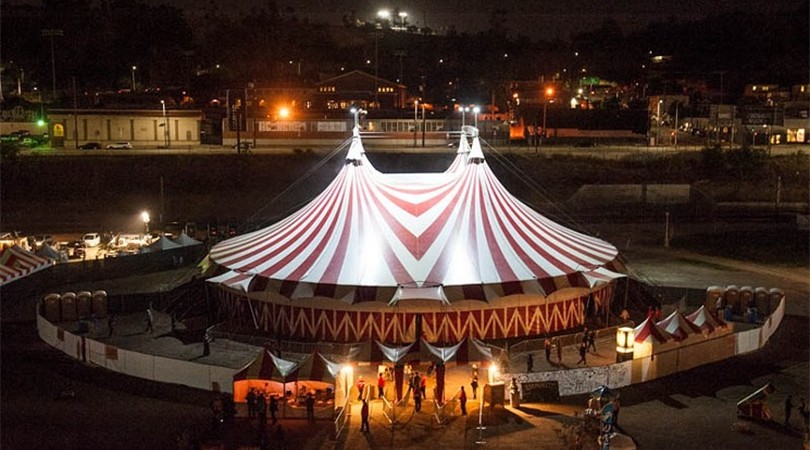 What To Look For In Quality Circus Performers?
All circus performers train long and hard to perfect their skills, but with many starting training at a young age, it's sometimes difficult to gauge which act is 'quality'. Since the Alive Network team has already vetted each act we list, you can rest assured they are of a high standard and are professional in both performance and presentation.

With circus performers, it's often more a case of which act fits your event profile best. For example, do you want an act that performs close-up, or do you want more of a spectacle performance? Also, can you offer the right space your circus performers require for their acts, such as sufficient height for aerial acts or stilt walkers?
Examples of Circus Performers available from Alive Network >>>
What Format Do Circus Performers Offer?
With such a diversity of acts on offer, chances are, there is one that will fit you format and/or timing requirements, so feel free to let your imagination run wild!

Aerial artists provide a visually stunning display of acrobatics and elegance, performed on ropes, silks (ribbons) and traditional trapeze. The best aerial dancers can perform a stunning short aerial show, or extend it by incorporating dance elements on the ground (space allowing).
You might think
fire and glow performers
only perform outside, but if you've got the space, thy can perform onstage and indoors. Fire performers use a dazzling variety of items to create visually beautiful displays of fire, sparks and light trails, carving patterns in the dark, or lighting up your event with sparks and flame! So, you can enjoy Fire Poi, where balls and ropes of fire are spun around; Fire Fans creating exciting pictures in the air; Sparkle Poi that creates curtains of lights, fire hoops and even coloured fire that can be tailored to your wedding colour scheme or corporate colours. You can also enjoy traditional fire breathing and fire eating - definitely NOT one to try at home!
Today's generation of
jugglers
can juggle almost anything, from bowling balls and eggs to chainsaws and teacups! Always entertaining and perfect for pre-dinner entertainment, birthday parties, outdoor events, crowd entertainment and unusual charity dinner entertainment, look for jugglers who offer that little bit extra, such as a
comedy juggler
.
Many circus performers offer
walkabout and 'mix and mingle' style entertainment
, a wonderful way to entertain crowds and queues at events, or as 'surprise' entertainment at parties and weddings. Just imagine the fun of having your drinks served by a
stilt walker
, your table plan held by a
living statue
, being shown to your table by a
mime artist
, or having your party bbq 'lit' by a
fire breather
!
For football fans of all ages, a
football freestyler
will amaze with tricks and displays of virtuosity and skill. Our professional
football freestyler
has worked with some of the biggest names in football and for global brands, making his act ideal for high level corporate events, product launches, promotional events, conferences, and sporting events. Any young football fan will feel (very) special if you book our football juggling specialist
Rupert
for a birthday party they'll never forget!
Most circus performers can also be hired for a whole day, performing short sets for corporate events, exhibitions and store promotions.
What Equipment Will Circus Performers Require?
Most circus performers will come with all the equipment required to create a fantastic performance, but many do not provide a PA system or lighting unless requested. This may also apply to musical accompaniment for acts such as fire eating - again, remember to request this at time of booking if required.

Most circus acts will need a dedicated and safe area to perform (see below), and all will require a room to change in, lockable if possible. Circus acts take a lot of energy, so always offer your performers a proper meal (not sandwiches) and plenty of soft drinks and water.

If the circus act involves fire, and you wish it to happen indoors, do ask our team for any extra fire or safety requirements your venue might need to be aware of. Some venues may request details of your artist's' public liability insurance, which the Alive Network team will be happy to provide.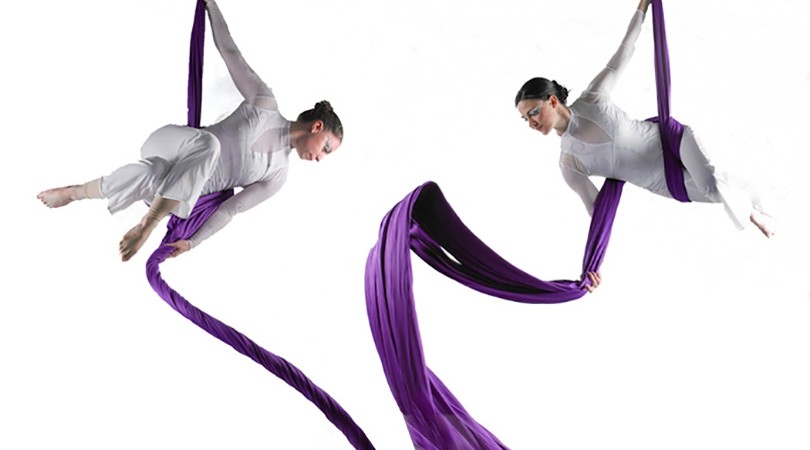 What Space Will Circus Performers Require?
Each circus act has different space requirements, including minimum ceiling height, to ensure their performance is safe both for themselves and your guests.

Aerial artists may either bring their own free standing aerial rig or use existing rigging or ceiling hooks. Your ceiling height must be at least 5.5 metres and any hooks, beams or girders have a 0.5 ton safe working load. This may seem very technical, but most commercial venues and conference facilities will know this sort of information. If in doubt, consult the team here at Alive Network, who will be happy to help.
Fire and glow performers
will often mark out their own performance area when outside, but inside they require at least a 4 metre ceiling height with no hanging lights or fitting. The floor must be clean and uncarpeted, all furniture removed, and the area must be properly ventilated. The audience need to be kept at least 2 metres from the performers, who in turn require a plentiful supply of tap water, for obvious reasons!
Specialist performers
may have other requirements, such as
Miss D Ville's stunt show
, when she requires a secure, warm room for her snake! Equally, stilt walkers working outside will require as level a surface as possible, and it may not be safe for them if the ground is muddy or icy.
What Performance Length Will Circus Performers Offer?
Performance length varies from act to act, and may depend on how many performers are involved. Most circus performers are at their best in short, dramatic performances that grab your attention and keep you engaged and involved throughout. If you want a longer show, most circus artists will bring more performers to extend the act to a longer format.

Some have already developed and extended their act into a cabaret style performances that is ideal for in between courses of a dinner, as the post dinner entertainment, or as a surprise at a conference where guests can sit back and really enjoy the show. Others place their circus skills at the very heart of their spellbinding performance, such as the world-class illusion act The Norvinis, whose act incorporates acrobatics, illusions and magic, and stunt artists Miss D Ville.
For street-style entertainment (sometimes known as freestyle performances), most circus performers are happy to work for up to an hour at a time, perfect for greetings guests at a conference, or entertainment for an outdoor festival, drinks reception or crowd entertainment.
Some acts like to involve their audience, such as our football freestyler, whose 30-minute stage show includes crowd participation and opportunities to involve senior executives at conferences, etc. Our fire and glow performers usually perform a 15 minute stage show, but they also offer 2 hour circus skills workshops for kids and adults, a great way to get everyone relaxed and enjoying themselves and learning something new too.
Others can tailor the show to the audience;
The Body Shock Cabaret
can perform for between 5 and 45 minutes, and by lacing his performance with humour and banter, can gauge his performance for both young and old.
What Will A Circus Performer Cost?
Costs vary greatly, and are usually dependent on the number of performers, their level of experience, and the complexity of their setup. Expect to pay around £400 for an experienced juggler, stiltwalker or mime artist, rising to £500+ for an aerial dancer, and £1000+ for a top stage show a or football freestyler.
Planning an event? Need help hiring amazing live entertainment?
If you would like help selecting the perfect entertainment for your event, simply give us a call or submit the quick enquiry form below and one of our talented entertainment coordinators will be happy to assist.
Make a Quick Enquiry
01782 740839 Make a Quick Enquiry
9am-5.30pm Mon-Fri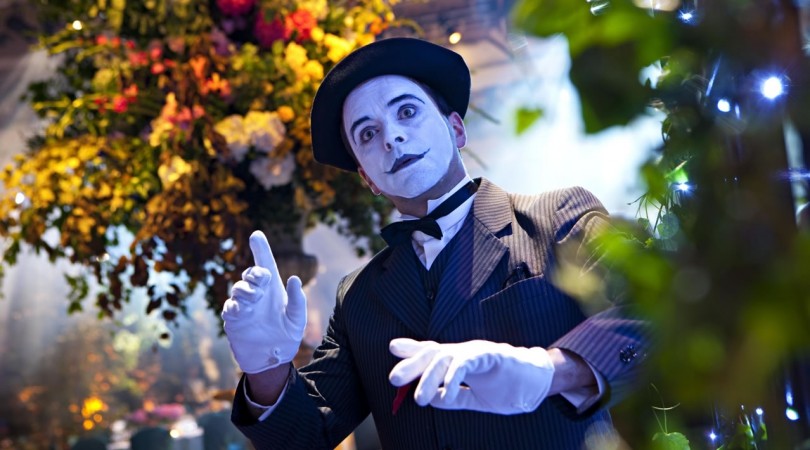 Is There Anything Else I Need To Know About Circus Performers?
Most performers will come in a van, so make sure they have a reserved parking space as close to the performance area as possible, where they can load and unload easily. Always make sure the venue is aware of the type of act you are hiring, just in case the venue need to do a risk assessment on health and safety or fire regs issues.

If possible, offer your performers a changing room with bathroom facilities (such as a hotel bedroom) so they can relax in comfort between performances, and have a wash after their performance - most circus skills performances are hot, sweaty hard work!

Appoint someone to meet and greet your act when they arrive, and make sure their changing room is available from the moment they arrive. Ensure bar staff know not to charge your act for any soft drinks, (no alcohol should be offered), but most will probably only want water anyway.
How Do I Make A Booking?
Have a look at the Profiles of our circus artists, watch their videos, and add any you like to your Wish List. You can then get an instant quote and availability check for your event date online. Then, just click to book the artist(s) you want!

Once Alive Network sends you a quote and you are happy with the price, we'll go through the logistics and timings, confirming the details of your booking. You will then be required to pay a deposit, usually over the phone by credit card, and then contracts and receipts will be emailed to you. The circus artists will also sign the same agreement. Once a booking has been made, you will be put in contact with the artist 3 weeks before the event to double check the arrangements and make any changes necessary. If you need more information, just call our expert team here at Alive Network anytime during office hours - we're always happy to help.