Everything You'll Ever Need To Know About Booking Singing Waiters
Ultimate Entertainment Booking Guide!
Everything you'll ever need to know about booking singing waiters. Find out what singing waiters will do at your event, how various types of singing waiters differ from each other, what singing waiters require, how to ensure quality, how much it costs to hire singing waiters and much more.
All you need to know about booking the ultimate 'surprise' act for your charity dinner, wedding breakfast, or celebration lunch. Waiter...


What are singing waiters and what do they do?
Singing waiters
are fake serving staff who suddenly decide they want to sing rather than serve, only to be joined by two or more other serving staff who want to do just the same! The 'staff' are actually professional
opera
singers or
West End musical theatre
singers in disguise, who then present a cabaret-style spot of
favourite opera extracts
and musical numbers to delight and entertain guests.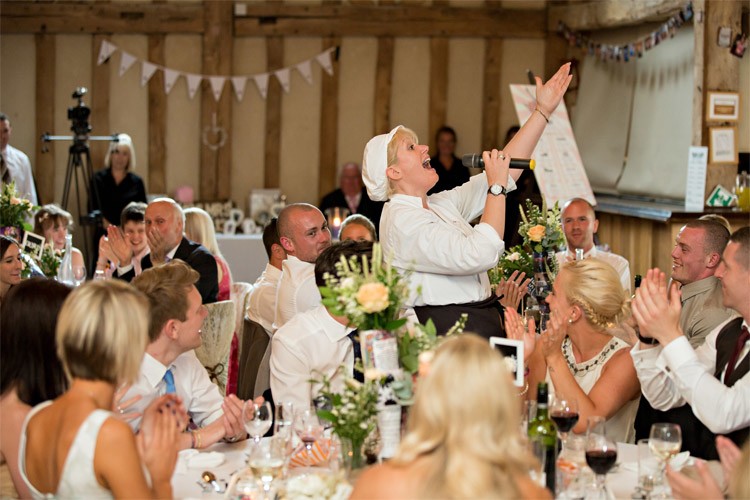 What to look for in quality singing waiters
Quality
singing waiters acts
combine superb singing, excellent comedy acting skills and the ability to blend into your event so nobody suspects a thing before they sing!
The key to a successful singing waiters act is the element of surprise - no guests must have the slightest clue that the person serving their drinks or dinner is actually a performer in disguise. The best groups therefore spend some considerable time liaising with you beforehand to ensure they can become part of your event without raising suspicion.
This includes making sure their performers wear the same uniform as your venue's waiting staff, and may work as waiters and waitresses for part of the event. Most singers will not actually work all evening as waiting staff, but just enough to appear to be the real thing just before their act. Some acts include a 'chef' or 'maitre d' according to their act format, and again they will ensure these performers appears to be the real deal. They will also liaise with the venue to make sure all their staff know what is going to happen, and that real staff are fully briefed on what's about to happen!
Bear in mind that after the initial surprise, all singing waiters acts turn into, essentially, cabaret acts. So, look for groups who include experienced singers in either opera or musicals, so when they do start to sing, it's both impressive and entertaining. For example, members of
Singers In Disguise
and
The Singing Waitresses
have all played lead roles in the West End shows or performed with UK opera companies, so they know their arias from their Mamma Mias!
Another indication of quality is how long the group have been working, and who they have sung for.
Incognito Artists
started delighting guests in 2001, and have performed for many glittering celebrity occasions across the world, such as a private party held by the Beckhams, a ball for Elton John, as well as prestige events such as the launch of a new Chanel perfume, and sporting finals.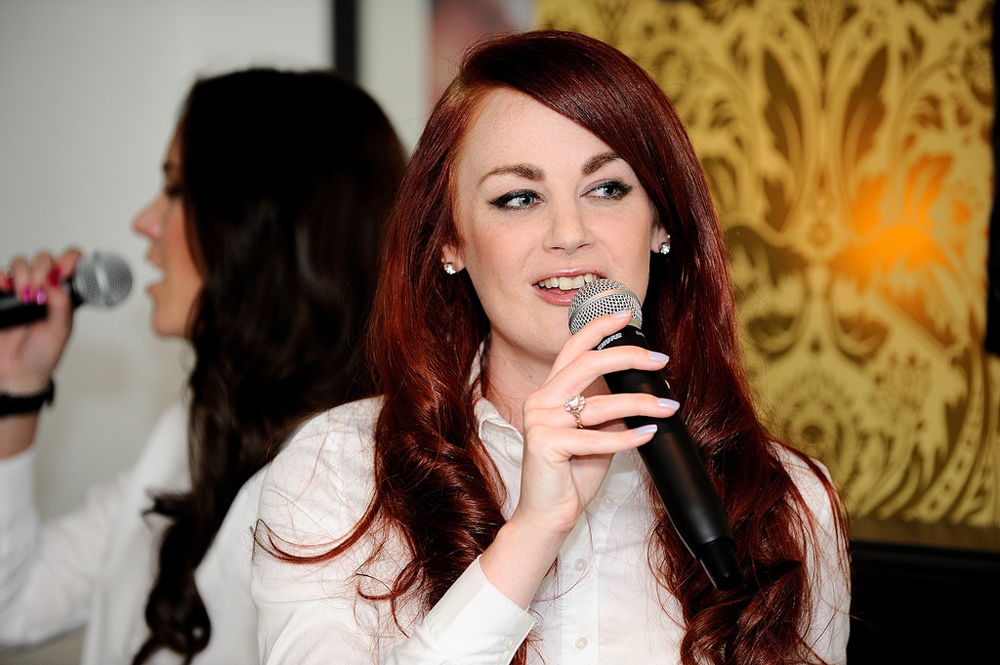 What formats do singing waiter acts offer?
The original and most popular format is that during the meal (and usually between courses), a 'scene' starts to happen where a waiter wants to sing, or there is a problem with the food. Perhaps the chef emerges from the kitchen to sort it, and a young waitress intervenes. Before you know it, they are all up and singing anything from opera arias to Robbie Williams hits! Most groups are very flexible about what the 'scene' is, and make it suitable to your event, be it a
corporate dinner
or a family party.
The idea of singing waiters has now expanded to include other characters that can 'interrupt' your event.
Singers in Disguise
offer singing firemen, two hunky male singers who need to check the safety equipment, or who come to the rescue of a 'chef' who has set the pudding on fire!
Several groups also offer the 'planted' guest, performers that appear to be a new employee or the CEO's latest squeeze. Like all your guests, they are listening to the events unfolding, and then suddenly produce a microphone and join in! Then, another guest does the same until you have a quartet singing and delighting the whole room.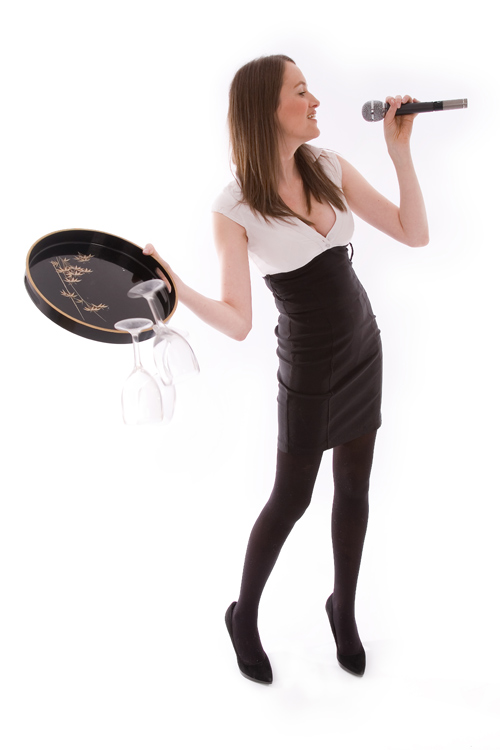 What equipment will my singing waiters need?
The top singing waiters acts are fussy about the sound system they use, so that they offer the very best sound quality for everyone in the room. Most perform to high quality backing tracks, using handheld radio (wireless) microphones. Your hotel sound systems may not be up to the job, (as it's primarily designed for speaking, not singing) so be prepared for the group to ask to bring their own sound system, or budget to hire a suitable quality setup. Some groups can book a PA system and engineer for you, who knows and understands their act, the individual singers and their particular requirements.
Most singing waiters acts require a sound system but not
The Fabulous Singing Waiters
. They can sing a capella (unaccompanied and in harmony) so they can surprise in any space, anytime. This is very effective for drinks receptions and the like, and with the addition of a pianist, they can entertain with a more intimate and bespoke show.
The performers will need somewhere to change out of their day clothes and into their uniforms, as well as storing any extra props they require. This should be a private, lockable room such as a bedroom or meeting room - please don't expect them to change in a toilet or storage area. They might be prepared to change in a dedicated staff room, but always ask first.
To blend in properly, each singer will require uniforms to match those of the catering company, so make sure this is organised well in advance so they are ready on their arrival - and in the right sizes. The catering company might require a small fee for the provision and subsequent cleaning of the uniforms.
Finally, if you want a hidden guest surprise, make sure you brief them on what the event is, what your company does (if appropriate) and whom they are sitting next to! Your surprise artists will need to act their part for some considerable time and be convincing as an accountant or similar, so he/she will need time to prepare a 'back story', to be 100% convincing.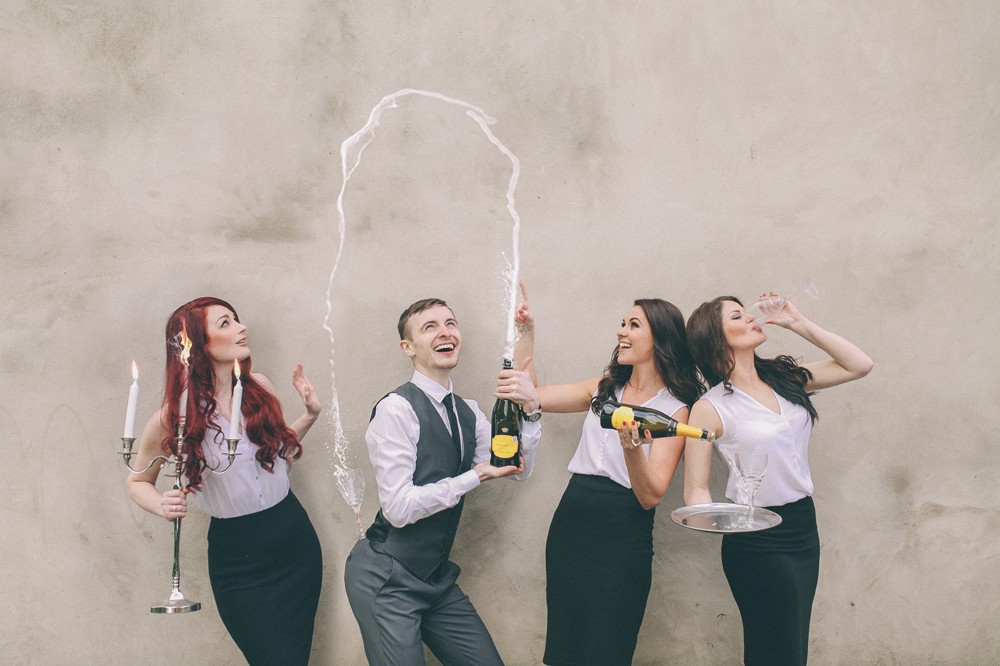 How much space will my singing waiters require?
Singing waiters
are experts in making the most of any space, so they will find the best place to stand, sing and make an entrance! They will probably want to check out the room before guests arrive, and do a sound check, and may suggest subtle changes to table layouts or similar that will just make it easier for them to move around the room. If you have a stage area or dance floor, they will probably make full use of this too, to ensure everybody gets a good view of their act.
Other than that, they'll probably just need a changing room, a parking space or two, and somewhere quiet to rest before their act - if they are not busy waiting at tables.
Need help hiring singing waiters for your events?
If you would like help selecting the perfect entertainment for your event, simply give us a call or submit the quick enquiry form below and one of our talented entertainment coordinators will be happy to assist.
Make a Quick Enquiry
01782 740839 Make a Quick Enquiry
9am-5.30pm Mon-Fri
What is the usual performance length for singing waiters?
Since the element of surprise is so important, most singing waiters do a single performance, generally around 20 minutes from first to last note sung. This is a very suitable amount of time, enough for people to enjoy the music, but not too long as to interrupt the flow of the evening or event.
The
Totally Spontaneous Singing Waiters
usually perform two 20-minute sets, so the second time they appear, people can relax and enjoy the music more. Should you wish a second set, most singing waiters have a wide repertoire of music from opera to music theatre and pop, so they can customise the second set to your requirements.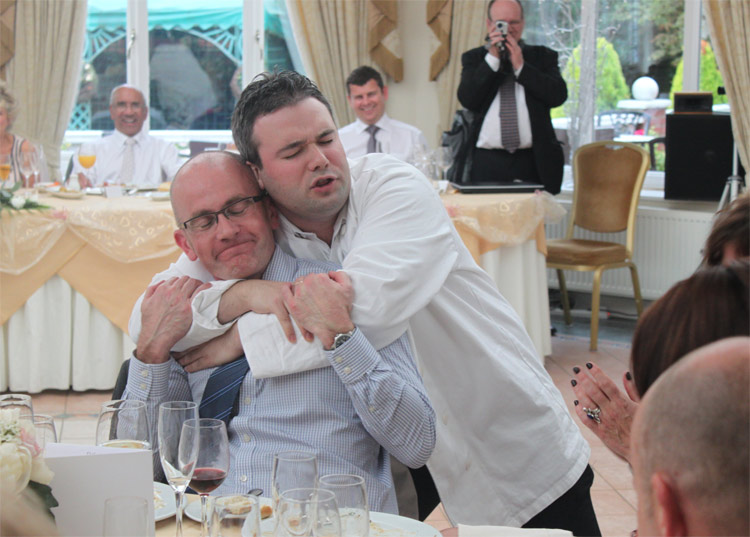 What does a singing waiter act cost?

Singing waiters' fees vary according to the experience and reputation of the performers. Expect to pay over £3500 for the top groups in the country, around £2000 for established but less 'starry' groups. Groups who charge around £1000 or less are more likely to employ young singers at the start of their careers, so are perhaps more suitable for a private party rather than an international event, but hey, you might also discover a star in the making!

Bear in mind that your singing waiters need to arrive at your venue, set up, blend in with the event, and then sing, so regardless of whether they eventually sing for 10 minutes or 40 minutes, they will charge the same fee.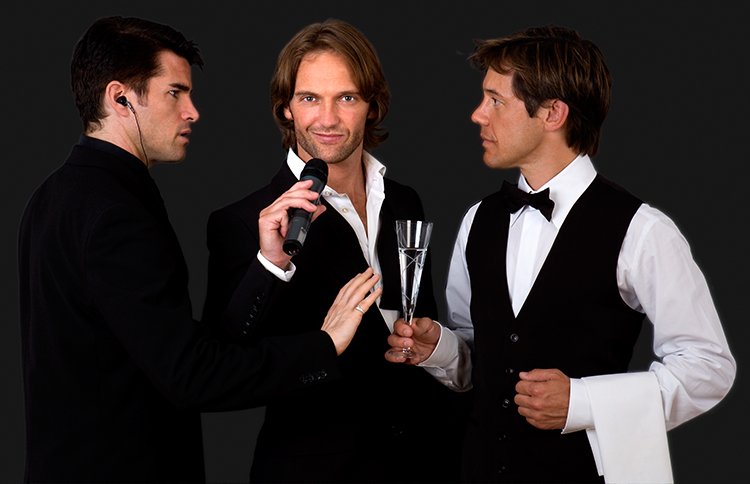 Anything else I need to know?

Since they will be busy most of the evening, especially if serving at tables first, you should always offer your singing waiters a full meal plus free soft drinks or bottled water. If your performer is posing as a guest at a meal, they should be provided with food, although they may not wish to eat (or drink) too much before they sing.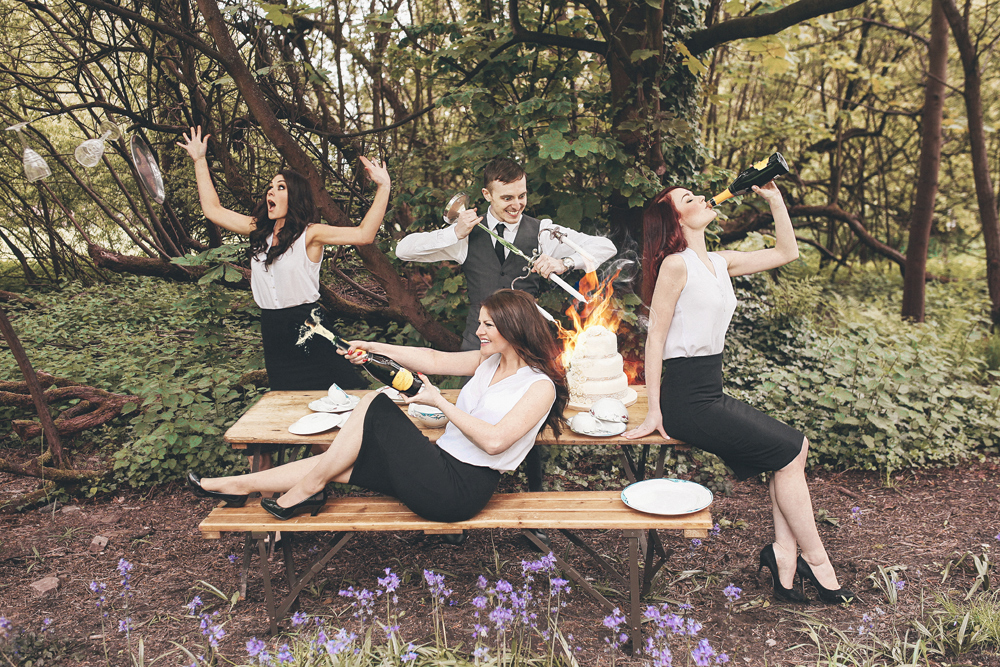 How do I make a booking?

Once you have found your ideal singing waiter group, click and book them through this website. One of the dedicated team here at Alive Network will contact you to check details such as venue, act format required and the timings of your event, double-check the act's availability and then confirm your booking. To secure your booking you just pay a small deposit by credit card, and we'll email you a proper receipt and your contract. Once your contract is signed and returned, you will be put in contact with the act's manager three weeks before the event to discuss final arrangements.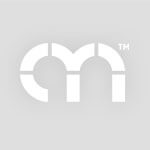 Posted by Rich Hearn, Digital Marketing
on Tue, 31st October 2017