The Entertainment
"During the ceremony, my step-sister and her husband played some acoustic music for us while we were signing the register.
"For our evening reception, we found DJ Markus on Alive Network's website. He had great reviews and seemed open to tailoring the music to the couple – perfect for us as we have very specific music tastes.
"Gemma (our Entertainment Coordinator) was very helpful and kept me up to date with the plans / next steps."
The Music
"For us, music played a huge part of our wedding and was planned for all parts of the day. For before the ceremony, we had created a playlist of all our favourite 'love songs', some fast and some slow, but all with lyrics that meant a lot to us. This included all sorts of artists and bands including Clean Cut Kid, The Stone Roses, Kodaline, Mumford & Sons, and Queen.
"I walked down the aisle to a symphony orchestra cover of the song 'If I Had Words' (yes, it's the one the farmer sings in Babe!). It was perfect – the tempo was great for my bridesmaids to walk in to, building to a big dramatic finish…I like to make an entrance!
"While we were signing the registers, my step-sister Rachel and her husband Rich performed an acoustic version of A Million Dreams from The Greatest Showman – it was stunning!
"We walked back down the aisle to I Believe In A Thing Called Love by The Darkness, to get the party started with a bang. At this stage I donned my hand-painted leather jacket with 'Mrs Milner' on the back.
"During the drinks reception and throughout the wedding breakfast we had a playlist on the go, with all our favourite songs including I Always Knew by The Vaccines, Sweet Disposition by The Temper Trap, and Small Bones by Courteeners.
"We had our first dance outside with sparklers, to One Day Like This by Elbow. DJ Markus then played into the night. He tailored our very own playlist with all our favourites – some uni classics (cheese!), and he catered to some requests too. Everyone had a great time – especially my girl friends who like to GET DOWN!
"It was perfect. The music was spot on and there was something for everyone. Plenty of singing along and learning new dance moves from all the kids. Some of our best photos from the wedding are of our guests dancing or having a little romantic moment on the dance floor."
Check out these boho wedding music & entertainment ideas for your own dapper day.

Pin it
DJ Markus'

Top Tips for a Roof-Raising Wedding...
Your DJ needs to understand your music tastes to create the right vibe, specific to you. Curating a spotify playlist or a list of songs paints this picture best. Any 'must have' and 'must not have' tracks will become obvious and it's your choice as to how prescriptive you want to be. Jess & Greg knew what they wanted but also wanted me to trust my gut, which always works best; within 20 minutes your DJ can get to know your crowd well!
Make sure your DJ is comfortable with and knowledgeable about the music genres you want – if you love house music, R&B, chart, or garage, it's important you have a DJ who can mix and who's up-to-date with those genres.
My biggest tip is try to keep everything in one room, be it the bar or photobooth, to keep the night fluid. Announcements should be limited to the cake cutting and first dance and not much more...too many can just kill the mood.
The Photography
"I was searching a wedding supplier website when I came across Jonny Noakes & Rachel Di Cioccio and fell in love. Their style was exactly what I wanted – the tone was beautiful, they shot mainly candid and even better, at that time, they came as a pair so more moments could be captured. They felt like an extension of our friendship group and made us feel so comfortable."
The Venue
"Wethele Manor was the perfect venue for us. We knew we wanted an outdoor summer wedding as soon as we saw the Orchard Bothy, we were sold. The surrounding grounds and countryside gave the venue a lovely outdoorsy and secluded feel.
"We wanted our day to be relaxed and non-traditional and we wanted our guests to be comfortable and more than anything, to have fun! Wethele was the best setting for all of that."
The Decor
"The décor was my BABY and I loved planning every detail. I wanted it to be colourful, bohemian and unique. I spent a long time collecting and making things and used Pinterest to save all my ideas. I tried to inject some cool elements you don't always see at weddings, for example, a temporary tattoo bar. I work for a design agency and the guys at work gifted me with a whole batch of personalised tattoos they had made and printed on the transfer paper.
"I knew I wanted peonies in my bouquet, and that was it! I met with Sarah Horne Botanicals twice to talk through the plans... I was over the moon with the outcome, they were so beautiful. Sarah also supplied us with some gyp that we put into everyone's hair, and a selection of stems & foliage that were used in the centrepieces."
The Outfits
"On our wedding invites we said, 'Dapper & Bohemian – check suits, shoes with no socks, floaty maxi dresses and floral headpieces are greatly encouraged!' and people really did go for it! We didn't want the wedding to be themed, we just wanted to give people an idea of the 'vibe' of the day. Our friends are SO stylish and they went alllll out to fit the vibe.
"My dress was from Grace Loves Lace which was a dream come true; I always told myself I would have one of their dresses. I opted for some red shoes from Kurt Geiger to wear for the ceremony and photos. As soon as they were over, I switched into my Converse and spent the rest of my day beyond comfy!
"A friend of mine is a very talented artist who does a lot of graffiti art as well as personalised designs on trainers and other clothing; he kindly painted my leather jacket as a wedding present. We worked together on the design that included a graphic copy of the macramé hanging we had behind the top table, along with 'Mrs Milner'.
"There was a lot of pressure on Greg to pick a great suit as he's known among his friends for not holding back! He and all his groomsmen went for matching check tweed suits with black waistcoats (Greg's was a different style). Their ties and pocket squares were AMAZING – a perfect fit for the day."
The Ceremony
"I was so relaxed! I always expected I would be a mess and would walk down the aisle ugly-crying but I was unexpectedly chill. I think I did all my worrying so early on that by the time the day came I was just ready to enjoy it and excited to take it all in."
Find more Boho Ceremony ideas here...
The Food (& Drink!)
"We supplied our own drinks at Wethele Manor, so bought some giant galvanised steel tubs and filled them with ice, beers, ciders and soft drinks. We also collected a whole mix of gins and put on our own gin bar where guests could pick their mixers and garnishes.
"Our wedding cake was a semi-naked wedding Victoria sponge decorated with fresh flowers. The cake was made by a friend of ours who is extremely talented and didn't stop at that main show piece – she also made a whole desserts table of goodies for our guests including; gin & tonic cake, mini scones and stamped biscuits.
"In the evening we had a hog roast with all the trimmings…although neither of us actually got around to eating it! Still gutted now to be honest…"
Favourite Moment
"Seeing everyone having a laugh and enjoying the day meant a lot to me. One of my many favourite moments was Greg's speech. He kicked it off with the line 'Thank you for being here today. Especially you Neil, we all know you love a wedding' – a little comedy dig at my Dad who has been married 3 times! The whole room was hysterical (I was crying!) for what felt like a very long time before Greg could carry on his speech."
What We Learned
Waste not…"As we were going straight on honeymoon, I made up some bouquets with the table flowers and wrapped up leftover cake to give away to neighbours, family and friends so they could enjoy them rather than them going to waste."
Make room…"I wish I'd known how much stuff I would be left with in my house after the wedding!"
Love for Alive
"Gemma (our Entertainment Coordinator) was very helpful and kept me up to date with the plans / next steps."
Loving this? Like these...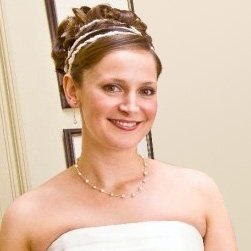 Lily Atkins
Wedding Editorial Team
The Magic Makers
Music, atmosphere and vibes of love and fun Alive Network, UK-wide | Wedding DJ DJ Markus, exclusive to Alive Network | Photographers Jonny Noakes Photography, Cheshire and UK-wide & Rachel Di Cioccio | Venue Wethele Manor, Warwickshire | Wedding Dress 'Mai' by Grace Loves Lace, Shoreditch Showroom | Bridesmaids Dresses, various high street stores, UK | Bride's Leather Jacket Forever 21, UK-wide; handpainted by Jack Hemming | Veil Indigo Daisy Weddings, Somerset | Bridal Shoes Kurt Geiger & Converse, UK-wide | Wedding Rings Sonny's Jewellery, Birmingham | Groom's outfit Empire Outlet & Moss Bros., UK-wide | Hair Design Sian Coogan, Stratford-Upon-Avon | Beauty Suzie Gee, UK-wide | Flowers Sarah Horne Botanicals, Leamington Spa | Stationery by Graphic Designer Fiona Hall | Wedding cake Absolutely, Muffin
Join the Insta party! Tag us into your build-up and big-day moments