Rhythm Junction London Swing Festival: Co-organised by Mike Smith of The Swing Smiths

Vintage Music & Dance Festival
The Swing Smith's band leader, Mike-Paul Smith, is the co-organiser of the one-day festival of vintage music and dance happening in London this September! Jump in and jive to find out more!
Rhythm Junction London is a brand new festival of live vintage music and dance, taking place in Hackney on the 13th September 2014. Reviving the glamour of the Swing Era, the festival will feature four of the best swing and jive bands in the country. London's hep cats are invited to come down for a jam-packed day of swinging rhythms, revelry and jazz spirit.

Created by a team of musicians and dancers with a passion for all things swing, Rhythm Junction London offers a rare opportunity to enjoy performances from four of the country's hottest swing bands. The venue for the festival is the beautiful Round Chapel, which for one day only will be transformed into a vintage dance hall. The event will feature over eight hours of live music, and festival-goers will also be able to enjoy fantastic street food from pop-up food wagons and delicious craft beers from local Hackney favourite, Crate Brewery.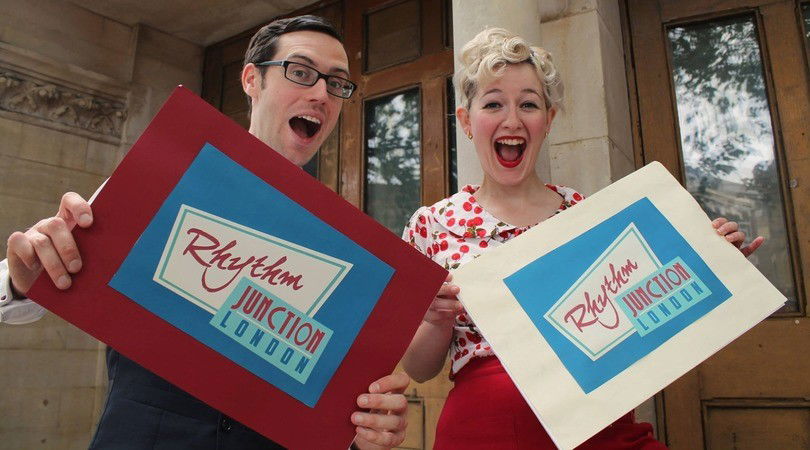 Festival organiser Amelia Forster says "the idea for Rhythm Junction London came about when I started swing dancing and going to vintage events. As a musician, I wanted to go to an event where I could get an authentic vintage dance hall experience and enjoy the unique energy created by live music."

Co-organiser Mike Paul-Smith adds "with Hackney's Round Chapel we've found the perfect venue; dancers will love the huge wooden dancefloor, while festival-goers can also watch performances from the seated viewing balcony. Rhythm Junction London is for anyone who loves to enjoy and support live music."