Merseyside based
rock and pop function band Munch
have performed numerous weddings and parties at
Thornton Manor
over recent years.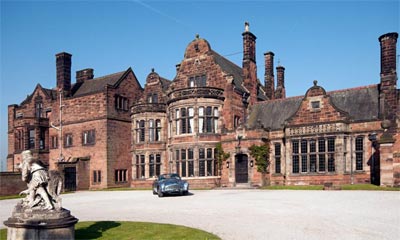 Munch work with the venue to make sure everything is running smoothly for Anna & Francesco and, on this occasion, they even managed to claw back some time during setup to make up time lost due to things running over earlier in the day.
A hugely entertaining and talented 4 piece rock and pop party band,
Munch
tuned themselves into the event and got the party started.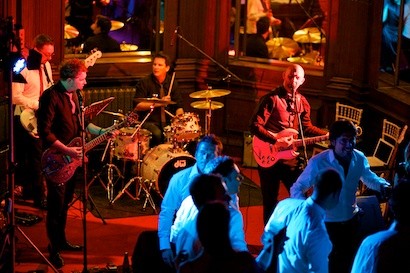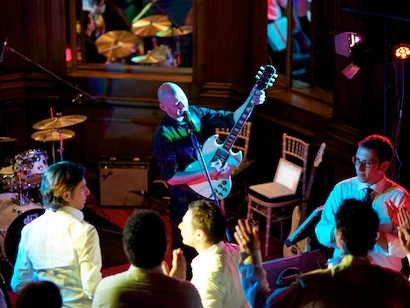 The bands first set enticed all guests, young and old, up onto the dancelfoor!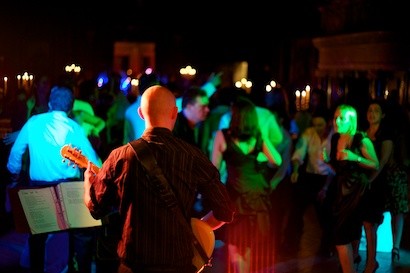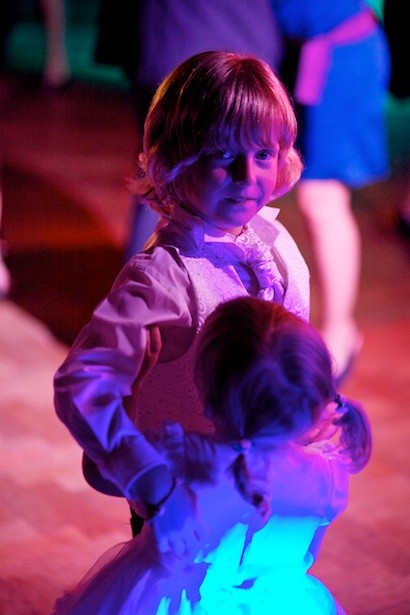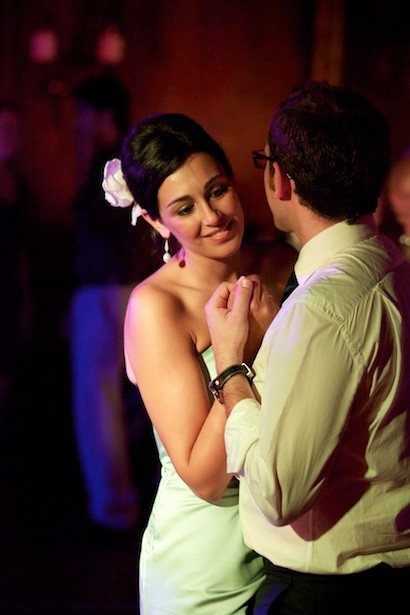 After Munch's first live set they played a special mix of Italian pop music provided by Anna & Francesco which kept the dancefloor full while the band had a quick break.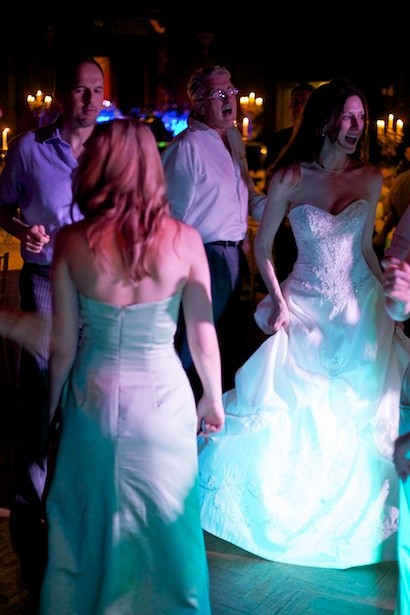 Munch's lead singer Mike said Everyone was really responsive so we knew they were up for a party!. The groom's brother even joined the band for a storming rendition of Johnny B Goode which he dedicated to his brother and new sister-in-law.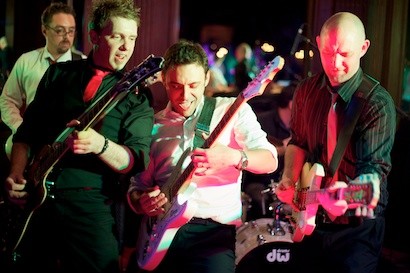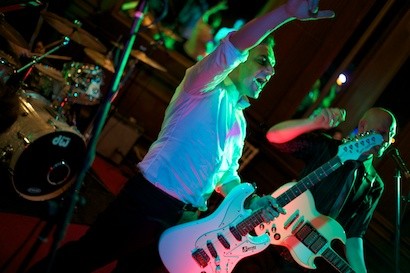 Munch's second live set was performed to an amazingly enthusiastic audience and the night was a roaring along!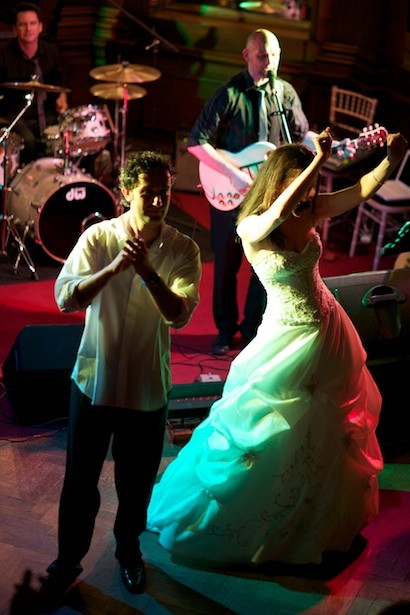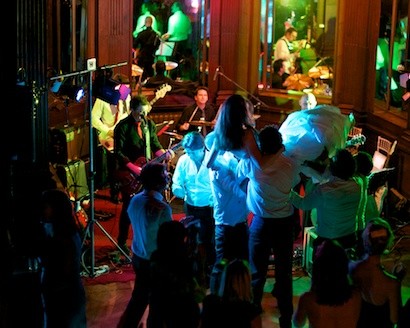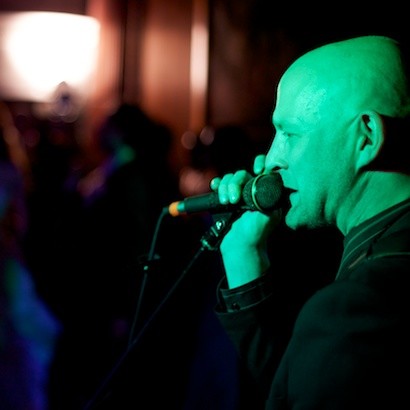 Neither the crowd, nor the band, wanted the night to end!
Professional and talented band, very entertaining and great in involving the audience. Flexible in repertoire and great fun for rock'n'roll lovers. Recommended!

- Anna & Francesco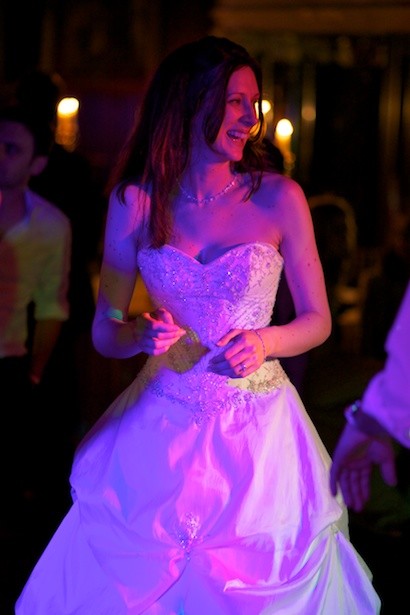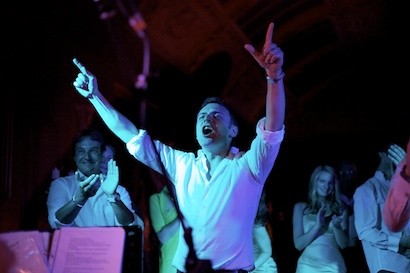 Munch's 'circle of love' put Anna & Francesco centre stage with the evenings live music being drawn to a close with a rendition of Daydream Believer by The Monkees... However, the audience had a different idea and cheered for an encore until the guys struck up with Teenage Kicks to end the night on a slightly louder Goodnight!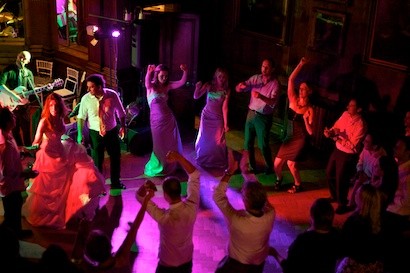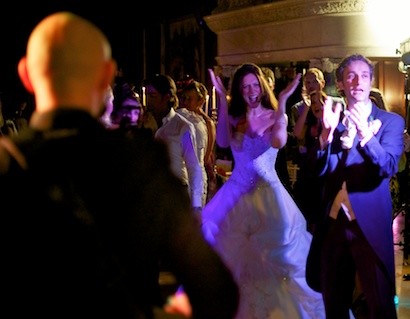 To
hire Munch
please call
Alive Network Entertainment Agency
on 0845 108 5500 or
visit their website here >