<< Previous page
|
All Solo, Duos & Trios >

Roger Miles

Solo Singer/Guitarist

Recommended

Based in Devon
but travels UK wide
Solo singer & acoustic guitarist Roger Miles brings a captivating performance to any event. Whether you want mellow background music or a lively, raucous celebration, Roger's varied repertoire has something to suit all tastes and occasions.
Prices: From £552 +
Need a second opinion?

Find out what your friends think of Roger Miles by sharing them on Facebook.
Customer Reviews: 1
of
3

"Roger is a fantastic musician and singer and his performance was enjoyed by all our wedding guests. A really friendly, professional guy who really helped make our wedding day even more special. Thanks Roger!"
Read all 3 customer reviews >
Review from Simon Halfacre - 08/02/2013
Roger Miles's Biography
Line up:
Solo singer and acoustic guitarist with loop pedal and bass drum!
Highlights

*Highly talented and professional solo singer/acoustic guitarist
*Extensive and varied setlist from Rock, Pop, Jazz, Folk, Funk and Soul!
*Previous experience includes playing the Monaco GP, session guitarist in Joss Stone's house band and over 200 weddings and corporate events!
*Background music between sets available free of charge
*Available UK wide and Internationally.
"Thank you for your contribution to the Cocktail Party aboard the 'Commitment' at the 2012 Monaco Grand Prix.The harbour really rocked- you were fantastic. I'm not sure who was the star of the evening you or Felipe Massa."

-
John Costelloe, JDC promotions, May 2012


"I wanted to say how much we enjoyed you playing at our wedding. Everyone i spoke to mentioned how great your playing was. You really helped elevate the afternoon, possibly the most enjoyable part of the day. Extra thanks for playing a couple of encores!"

-
Dan Woodcock, Wedding at Botley's Mansion, Surrey, March 2012


Experience

Open a slippery jar of rhythmic dirtiness and mix it with a yard of astounding guitar skill, add a stroke of silky voice with an occasional rough-cut growl, working wonders with popular and classic songs and you have the awesome talent of Roger Miles, a top quality touring act.
Roger has been a professional musician since his early teens, and has developed an exciting and captivating performance. He has played at many prestigious venues all over the UK and Europe, most recently at the Monaco Grand Prix for the Ferrari F1 team yacht party in a series of performances that went down a storm and had guests from other hospitality areas jumping the barriers to join in.
He has performed at over 200 weddings and corporate events, during his recent European tour one date was a wedding for a British couple in Bled Castle, Slovenia. He also regularly performs for the St Luke's Summer Ball, creating a huge party atmosphere for over 500 lively students at Twickenham Stadium.
His performance suits all venues and events from mellow instrumental to raucous celebrations. He takes popular songs and makes them his own, drawing upon all styles of music, from rock and pop, to latin, folk and gypsy jazz, to soul and funk.
It is rare to find a solo artist that can move a room like a full band would, using percussion and looping, and reading the atmosphere to provide exactly what the audience needs to have a brilliant time. For any event, large or small, he is definitely your man!
Testimonials

"Roger Miles is an exceptional performer who delivers every single time. A naturally gifted musician and a born entertainer with the ability to hold and entertain an audience for hours on end - he will have your party rocking within minutes of being on stage!"

-Pete Grayson, St Luke's University & Twickenham Stadium Event Organiser, 2011


"You really made our day extra special with your amazing music - you wouldn't believe the compliments I have received on your behalf!"

-
John & Sam Woon, Wedding, 2011


"Roger brought that special something to our wedding reception. I can't recommend him highly enough. We are still being complemented on our choice of musician and everyone was surprised by his originality and energy. He is able to play an eclectic mix of songs and his guitar and vocal skills are second to none. Thank you Roger for making our special day that extra bit more memorable!"

-Emma & Craig Wood, Wedding, 2011
Roger Miles's Set List / Repertoire
Popular
Granade, Bruno Mars
Just The Way You Are, Bruno Mars
Somebody That I Used To Know, Goyte
Use Somebody, Kings Of Leon
Sex On Fire, Kings Of Leon
Rolling In The Deep, Adele
Set Fire To The Rain, Adele
Dynamite, Taio Cruz
Umbrella, Rihanna
Im Yours, Jason Mraz
Price Tag, Jesse J
A Team, Ed Sheeran
Skinny Love, Bon Iver
Flume, Bon Iver
Cars, Gary Numan
Not Alone, Calvin Harris
Bubbles, Biffy Clyro
Black & Gold, Sam Sparro
Back To Black, Amy Winehouse
Poker Face, Lady Ga Ga
One Day Like This, Elbow
Valerie, Zutons
Hey Ya, Outcast
Boys Of Summer, Don Henley
Super Massive Black Hole, Muse
Dream Catch Me, Newton Fulkner
You're Beautiful, James Blunt
Teardrop, Massive Attack
Heartbeats, Jose Gonzalez
I Got A Woman, Ray Charles
Place Your Hands, Reef
Seven Days In Sunny June, Jamiroquai
Mr Brightside, The Killers
Chasing Cars, Snow Patrol
Killer, Seal
Crazy, Gnarles Barkley
Billy Jean, Michael Jackson
Best Of You, Foo Fighters
Easy, Lionel Richie
Everybody Needs Somebody, Blues Brother
Without Or Without, U2
Falling At Your Feet, Crowded House
Gotta Get Through This, Daniel Bedingfield
Cry Me A River, Justin Timberlake
Lovely Day, Bill Withers
Voodo Chile, Jimi Hendrix
Alright Now, Free
Sledgehammer, Peter Gabriel
Sir Duke, Stevie Wonder
Superstition, Stevie Wonder
Grace, Jeff Buckley
Hallajuah, Jeff Buckley
Summer Of 69, Bryan Adams
More Than Words, Extreme
Long Train Running, Doobie Brothers
Smells Like Teen Spirit, Nirvana
Yellow, Coldplay
I Feel Good, James Brown
Sex Machine, James Brown
Come Together, The Beatles
All You Need Is Love, The Beatles
Wonderwall, Oasis
Wonderful Tonight, Eric Clapton
Hotel California, The Eagles
American Pie, Don Mclean
Play That Funky Music, Wild Cherry
Dakota, Stereophonics
Under The Bridge, Red Hot Chilli Peppers
Every Little Thing She's Does Is Magic, The Police
Every Breath You Take, The Police
Fields Of Gold, Sting
You Do Something To Me, Paul Weller
Light My Fire, The Doors
Harvest Moon, Neil Young
….and many more!

Jazz
Summertime
Autumn Leaves
Stormy Weather
Fly Me To The Moon
Night And Day
Angel Eyes
Nowhere With Love
Foggy Day
Lady Is A Tramp
Chameleon
Duece Ambience
Aint That A Kick In The Head
Mack The Knife
It Had To Be You
My Funny Valentine
All Blues
So What
Blue Bossa
I Found A New Baby
Minor Swing
Mediterranean Sundance
Misty
Satin Doll
The Masquerade Is Over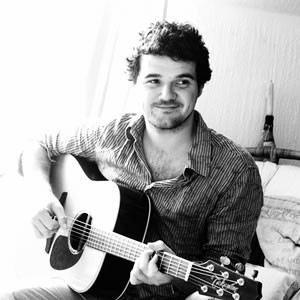 Listen to MP3s
Update Required
To play the media you will need to either update your browser to a recent version or update your
Flash plugin
.
Other customers also liked
Over the past 90 days when other customers have enquired about Roger Miles they have also asked about the following Solo, Duos & Trios ....


Customer reviews for Roger Miles
Showing
1
to
3
of
3
customer reviews for
Roger Miles
in date order

08/02/2013
Roger Miles
"Roger is a fantastic musician and singer and his performance was enjoyed by all our wedding guests. A really friendly, professional guy who really helped make our wedding day even more special. Thanks Roger!"
Customer review by Simon Halfacre

15/01/2013
Roger Miles
"One word. Amazing! Our friends and family are still talking about Rogers performance. From learning our first dance and playing and singing it so beautifully to adapting his songs & set to give us the best night of our lives. Seriously!

One of our guests summed it up by saying women love him, men want to be him! A seriously talented man who is also possibly the nicest man on the planet! We didn't want Rogers set to end. Thanks for the cheeky encore!

We had a small number of guests of various ages but Roger read the crowd and had us all dancing all night. We cannot recommend him highly enough and would get married all over again just to have Roger play for us again.

Thanks to Rebecca at Alive Network for all her help and prompt replies to all our queries. It was reassuring having her look after our booking and we were grateful for the personal service. It was nice to hear she'd been to a wedding at our venue and how she felt Roger would be perfect. Thanks a million!
"
Customer review by Rhydian and Paula Powell

09/06/2012
Roger Miles
"Roger played during our wedding in North Devon on the 9th of June on a glorious sunny day and his acoustic set was a perfect backdrop to the guests arriving before the ceremony and also after the ceremony when people were relaxing in the gardens.

Roger went the extra mile and learnt a new version of a track that we requested for the Bridal walk which was perfect. All the guests were very impressed and we couldn't have been happier with his performance. Thanks Roger!"
Customer review by Iain McCrossan
1
Get connected to Alive Network
You can follow Alive Network from the most popular social networking websites
Artist sign-up


How to join Alive



You can hire Roger Miles in the following areas
Roger Miles is based in
Devon
but most of the
Solo, Duos & Trios
working with Alive Network will travel UK wide. View the areas where
Roger Miles
will perform along with links to more
Solo, Duos & Trios
in those locations
View list >>
Why hire Roger Miles from Alive Network?
Alive Network are
Roger Miles's UK Booking Agents
. If you would like to
hire Roger Miles
please complete an online enquiry or call us on
0845 108 5500
.

Alive Network is the UK's largest
live music entertainment agency
with many Solo, Duos & Trios for hire. Established in 1999, we provide
high quality live entertainment
for over
7500 events per year
. When you make an enquiry to hire Roger Miles, your own personal entertaiment coordinator will answer any questions or queries that you might have and liaise directly with Roger Miles to get you the best possible price, and to ensure they they will provide exactly the right entertainment for your event.
Booking Roger Miles from Alive Network is easy, safe and secure. Your booking is secured with a legally binding contract giving you complete peace of mind that you're in safe hands. Alive Network personally vets feedback from all of Roger Miles's performances to ensure standards are met.

In short, hiring Roger Miles from Alive Network ensures you'll remember your live entertainment for all the right reasons.

A few of the benefits of booking Solo, Duos & Trios through Alive Network Entertainment Agency
Instant online quotes and availability confirmation
Large choice of professional, reliable Solo, Duos & Trios
Fast, friendly, personalised advice from expert staff
The easiest way to hire amazing Solo, Duos & Trios


A small selection of our previous clients:
24 hour emergency cover, 365 days of the year.
Safe & secure bookings with comprehensive contracts
No worries, no hassles, no dissapointments
The very best customer service