The Showcase

with

Alive Network
Take the legwork out of your event planning with our short vlogs, showcasing five of the UK's hottest acts,
every fortnight.

.
Ep 4 - The Best of 2018.
Welcome to episode 4! Our end of year round up is all about your hot list of entertainment favourites from 2018: featuring the great, the geeky...and The Greatest Showman!

Jim Hodgkinson
01782 740839
events@alivenetwork.com
1. Kiara. The MOBO-tipped Vocalist & Pianist.
Perfect for: Dinner Entertainment, Product Launches, Formal & Informal Receptions
2018 MOBO Award Fund Winner
TV Performances include BBC Proms, BAFTAs, MTV, HBO & Jools Holland
Trio Option Available (with Double Bass & Drums)
Previous clients include...

Lauded by artists from Jools Holland to Dizzee Rascal, Kiara is something special. In demand with some of the world's biggest brands, she has performed at numerous launch events, receptions, on TV, at the Proms, alongside Ed Sheeran and Emeli Sande, and even at this year's FA Cup Final. An award-wining concert pianist with contemporary Billie Holiday vocals, Kiara is also available with her trio (double bass and drums) for a bigger sound.

Marc Hassall
01782 740839
events@alivenetwork.com
2. Tightwire Dancer Hannah. The Greatest Show-woman.
Perfect for: Circus Themed Events, Corporate & Private Parties, Dinner Cabaret.
Trained at the National Centre for Circus Arts
Performs for Companies & at Festivals Worldwide
Duo Also Available
Previous clients include...
Thanks to the staggering success of The Greatest Showman, 2018 has been the year of the circus. Among our hundreds of dazzling cirque performers, the gravity-defying tightwire dancing of Hannah has created a big-tent buzz with you in 2018.

Gemma Jane
01782 740839
events@alivenetwork.com
No Logos? No Problem.
Our white label promo means that you can impress your clients and sell-in ideas to colleagues, while we silently work for you.
3. Jake Monroe. The Modern Face of Magic.
Perfect For: Ice Breaking, Guest Arrival, Drinks Receptions, Interactive Party Entertainment.
Interactive Mix & Mingle Ice Breaker
Magic Circle Member
Additional Magic Show Available
Previous clients include...
Forget the black hat, the white gloves, and all the kitsch: Jake Monroe is the modern face of the Magic Circle, and one of your favourite Alive Network artists in 2018. Young and cool, he does the impossible stylishly, and has charmed guests at some of the year's most glamorous events.

Nick Taylor
01782 740839
events@alivenetwork.com
4. Plug N Play. The Geek Band Going Viral.
Perfect for: Awards Ceremonies, Creative Brand/Media Parties, Themed Launch Events
The UK's Best Video Game Covers Band
Celebrates Geek Culture & Gaming Nostalgia with a completely unique stage show
Production & Lighting Options Available
Previous clients include...
Winning thousands of new fans in 2018, Plug N Play are the UK's best video game covers band. Their action-packed live medleys of Pokemon, Final Fantasy and other gaming tunes went viral when they performed for top UK games writers, influencers and eSports journalists. Happily, the geek party shows no sign of stopping in 2019.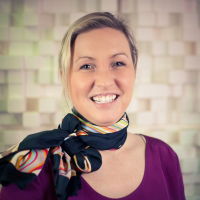 Clare Kimble
01782 740839
events@alivenetwork.com
We Don't Care How Others Do It...

We value honesty and loyalty - not a fast buck.
You get competitive and transparent prices,  not inflated mark ups: our commission is set at a fixed low rate, no matter how much you have to spend.
5. Get Funked. Your Ultimate Event Band.
Perfect for: Stage Shows, After Dinner Party, Large-Med Corporate Functions.
Performed With Musical Greats, like James Brown & Amy Winehouse
Completely Bespoke Band with Flexible Lineup & Production
Upgrades Include: Interactive Stage Shows, DJ Sets, String Section, Dancers, Cocktail Piano Set & more...
Previous clients include...
Sprinting into your 'Best of 2018' list is Get Funked. One of the most highly-acclaimed acts in the industry, they offer everything from a small vocal lineup, right up to a 35-piece concert extravaganza. With a huge performance this year at the Oval that even featured dancing robots, Get Funked are not just a band; they're an event.

Verity Grosvenor
01782 740839
events@alivenetwork.com
We work with brilliant people behind the world's biggest brands

Take the legwork out of your event planning with a personal entertainment service and the UK's best artists.
Handpicked world-class artists for the ultimate in quality and reliability
Trusted brand with over 100,000 previous clients
Emergency cover 24 hours a day, 365 days of the year