The Showcase

with

Alive Network
Take the legwork out of your event planning with our short vlogs, showcasing five of the UK's hottest acts,
every fortnight.

.
Ep 2 - The Party Edit.
It's almost party season! For the next in our Showcase series, we've shortlisted five incredible artists to take you from guest arrival to after party.
Your party isn't just about a finale. So we've focused on end-to-end entertainment that ensures your whole event has maximum impact...From your drinks reception, through dinner, to late night dancing. The more, the merrier!
(If you missed Epsiode 1, The Music Edit, check it out here!)


Jim Hodgkinson
01782 740839
events@alivenetwork.com
1. Festive Carol Singers. Your Perfect 'Hello'.
Perfect for: Arrival Drinks, In-store Events, Office Parties, Surprise Entertainment
As Seen On TV!
A Cappella & Able to Mingle With Guests
Free Victorian Costumes For Events in December
Previous clients include...

The UK's most beloved carol quartet! As seen in Bell's Whisky's Christmas campaign, the singers are completely a cappella meaning they are totally mobile, able to mix and mingle with no equipment needed. They also offer flexible performance timings and can tailor programmes to your event. Magical, memorable, and a quintessential slice of Christmas!

Marc Hassall
01782 740839
events@alivenetwork.com
2. JukeBossa. The 'Something Different' For Your Drinks Reception.
Perfect for: Drinks Receptions, Dancing, Themed Parties, After Dinner
Unique Fusion of Pop & Latin Rhythms
Acoustic Duo/Trio & Background Piano Sets Available
Free DJ Playlist Between Sets
Previous credits include...

Totally unique and exclusive to Alive, JukeBossa attended the prestigious music college BIMM, and count James Bay and George Ezra among their alumni. They're UK festival regulars, play infectious pop from Bruno Mars to Wham!, and have performed alongside the likes of Jamie Cullum and Chaka Khan. Also providing acoustic band and background piano sets, they're a great choice if you want entertainment throughout your event, but want to deal with just one artist.

Gemma Jane
01782 740839
events@alivenetwork.com
We won't just fill your stage...
We'll build it too. Chat to us about sound, lighting and staging packages to take your event to the next level. We can cover all aspects of audio visual, staging, effects, dancefloors & technical production.
3. Kiara. The MOBO-tipped Vocalist & Pianist.
Perfect for: Dinner Entertainment, Product Launches, Formal & Informal Receptions
2018 MOBO Award Fund Winner
TV Performances include BBC Proms, BAFTAs, MTV, HBO & Jools Holland
Trio Option Available (with Double Bass & Drums)
Previous clients include...

Lauded by artists from Jools Holland to Dizzee Rascal, Kiara is something special. In demand with some of the world's biggest brands, she has performed at numerous launch events, receptions, on TV, at the Proms, alongside Ed Sheeran and Emeli Sandé, and even at this year's FA Cup Final. An award-wining concert pianist with contemporary Billie Holiday vocals, Kiara is also available with her trio (double bass and drums) for a bigger sound.

Nick Taylor
01782 740839
events@alivenetwork.com
4. Ricky Gervais & David Brent Lookalike. The Celebrity Ice Breaker.
Perfect for: Awards, In-Store Events, Launches, After Dinner
Worked With Ricky Gervais Himself!
Meet, Greet, Mix, Mingle & MC
Motivational Speeches Tailored to Your Event
Previous clients include...

"He's fantastic as me!" - Ricky Gervais. The star of Channel 4's Lookalikes, our David Brent is one of the world's best look-and-soundalikes. Able to meet, greet, mix, mingle, improvise and MC, he'll even deliver a Brent-style motivational speech, tailored to your event. A great way to get your guests in the party mood and create social media content...Keep your smartphone handy to capture all those guest reactions!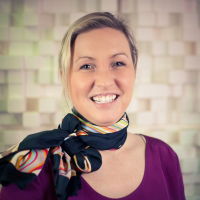 Clare Kimble
01782 740839
events@alivenetwork.com
Impact isn't just about a finale.

Impress your guests at hello with an all-in-one package. We can provide end-to-end entertainment to ensure your whole event has maximum impact – from guest arrival to party send off.
We'll do the legwork. You deal with one supplier. Get one great price.
5. The MBB Band. The Strictly-Style Big Band.
Perfect for: After Dinner, Cabaret, Corporate & Private Parties
Stylish Stage Show: 10-Piece Band, Dinner Jackets, Vintage Instruments
Covering Hits from Sinatra to Radiohead
'Swingeoke', Production & Staging Upgrades Available
Previous clients include...

A charismatic front man. An incredible stage show. An amazing finale to your perfect party! Nothing says festive dancing more than a Strictly-style big band, and the MBB's magnificent stage show is your perfect after-dinner entertainment. A repertoire that includes chart hits alongside the classics means the band has wide appeal for all ages. For a more immersive experience, guests can even participate in 'Swingeoke', backed by the live 10-piece band.

Verity Grosvenor
01782 740839
events@alivenetwork.com
We work with brilliant people behind the world's biggest brands

Take the legwork out of your event planning with a personal entertainment service and the UK's best artists.
Handpicked world-class artists for the ultimate in quality and reliability
Trusted brand with over 100,000 previous clients
Emergency cover 24 hours a day, 365 days of the year