The Showcase

with

Alive Network
Take the legwork out of your event planning with our short vlogs, showcasing five of the UK's hottest acts,
every fortnight.

.
Ep 1 - The Music Edit.
Welcome to The Showcase! For the first in our 2-minute vlog series,
we've shortlisted five incredible artists offering your favourite entertainment: live music.
Live music acts are your #1, and it's not hard to see why. They make the biggest impact with your guests, and offer the most flexibility. Brilliant as a headliner, but even better value as a package, many offer acoustic sets, DJ services or flexible lineups, to take you from guests' arrival to after party.
With this in mind, we've curated five of the very best for you, that promise an unforgettable event, more bang for your buck – and all-round fuss free planning.

Grant Whalley
01782 740839
events@alivenetwork.com
1. Into The Groove. Your Headline Showstopper.
Perfect for: Large-Medium Corporate and Private Events
Ultimate 6 - 10 Piece Band with Flexible Lineup
Structured Shows & Song Requests
Free Reception Music Sets
Previous clients include...

Highly experienced, highly accomplished & highly recommended. Individually, Into The Groove are the musicians of choice when big names like Jamiroquai and Ed Sheeran are planning their world tours. Together, they fuse carefully choreographed shows with polished performances that bring alive the greatest pop music of all time... and your guests to their feet.

Marc Hassall
01782 740839
events@alivenetwork.com
2. SOLA. The Live DJ Duo with a Difference.
Perfect for: Creative Brand/Media Parties, Fashion Shows, Launch & After Parties.
Unique DJ Stage Show
An Unforgettable Live Experience
Larger Lineup Upgrade With Sax
Previous clients include...

The 'something different' you've been looking for. Experience a crafted live show by real musicians as SOLA move from instrument to instrument, mixing live percussion, guitar, bass and looping stations with the latest dancefloor hits. If you're looking for something special to launch your event straight into 'the best party ever' category, SOLA is your first call.

Gemma Jane
01782 740839
events@alivenetwork.com
We won't just fill your stage...
We'll build it too. Chat to us about sound, lighting and staging packages to take your event to the next level. We can cover all aspects of audio visual, staging, effects, dancefloors & technical production.
3. Luxe. The Fresh & Funky Five-Piece.
Perfect for: Awards, Formal & Informal Receptions & Parties
Reception Music Sets Available
Staging & Production Upgrades Available
Premium DJ service With DJ Decks, & Late Finish
Previous clients include...

Introducing Luxe: the UK's hottest new lineup. Trained at some of Britain's finest music institutions, members boast hours of international and headline experience. The band come with a smaller onstage footprint than larger lineups yet with no compromise on sound, making Luxe a great option for awards ceremonies where space and set up time is often limited.

Nick Taylor
01782 740839
events@alivenetwork.com
4. Blue Twist. The Cool & Quirky Retro Band.
Perfect for: Christmas Parties, Vintage Themes, Large-Med Corporate Functions
Chart & Classic Tracks With a Retro Twist
7-Piece Wow Factor Band With Upgrades & Staging Options
Huge Repertoire Including Versions of Xmas Classics
Previous clients include...

The perfect choice for hard-to-impress guests. Blue Twist are a 7-piece vintage band like you've never seen. Having wowed crowds at The Chelsea Flower Show, Wilderness Festival & other major events, this is a retro cool band with serious credentials. Their vintage take on the latest chart tracks features just the right amount of brass and double bass, combining a showstopping lineup with a smaller production solution.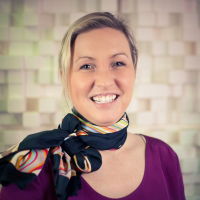 Clare Kimble
01782 740839
events@alivenetwork.com
Impact isn't just about a finale.

Impress your guests at hello with an all-in-one package. We can provide end-to-end entertainment to ensure your whole event has maximum impact – from guest arrival to party send off.
We'll do the legwork. You deal with one supplier. Get one great price.
5. Hipster. The 5* Rated Indie-Rock All Rounders.
Perfect for: Awards Ceremonies, Fashion Shows, Corporate & Private Parties
Festival Headliners
Larger Lineup Available (Including Brass Section)
Acoustic Sets, Production & Staging Upgrades
Previous clients include...

Hands down, the most requested Alive band. Hipster don't just come with Royal approval; big brand clients are fans too. Regular festival headliners, they set the benchmark for other indie-rock bands with their professional sound and concert quality performance. Clients from Wella to Disney queue up to book them... and with larger lineup and all-in-one upgrades, this band is bankable, flexible, and brilliant.

Verity Grosvenor
01782 740839
events@alivenetwork.com
We work with brilliant people behind the world's biggest brands

Take the legwork out of your event planning with a personal entertainment service and the UK's best artists.
Handpicked world-class artists for the ultimate in quality and reliability
Trusted brand with over 100,000 previous clients
Emergency cover 24 hours a day, 365 days of the year