Your Perfect Party Must-Haves
Already planning next years' Christmas party? We checked in with guests, planners and event experts on THE ultimate essentials for pulling off your perfect party. From ideas on your venue (home or away?), to food, drink and entertainment, these are the golden rules when it comes to holding the very best festive bash.
You want... School Night Partying
For corporate Christmas parties, Thursday and Friday are by far your favourite nights to let your hair down, wisely timed at the end of the working week to allow for late nights – and potential hangovers! Weekends are not so popular, possibly due to the lack of plus one invites, as colleagues are less willing to give up social/family time on weekends. According to Venue Search London's survey on Christmas parties, Saturday's are becoming increasingly unpopular with Sunday's practically a no go.
You want... Private Weekend Partying
If you're holding a private bash in December, weekends are prime real estate, but be warned… December can feel like a short month so be sure to plan your festive do well in advance, and invite your guests before their Christmas-time weekends get booked up. Think about sending your invites out in October to beat the rush, and give invitees a reasonable deadline in which to respond so you can be confident of numbers.
And... Pre & Post-Christmas Parties
You think November is a bit too early. Leave it until late January, and your party lacks a sense of occasion. December is your 'Goldilocks' of Christmas party months. But early Jan is becoming a popular party date, especially for those of you in the service or hospitality industry. "We're flat out in December," says Lauren Egginton, former Event Manager at Moddershall Oaks Country Spa & Hotel. "When most people are partying we're working. So there's something special about having a blow out in January – when everyone else is holed up in front of Netflix, waiting for the next payday."
Image: Andrew Billington Photography
You want... An external venue… unless you make a real effort
Most of you prefer to host your party out of the office, rather than dancing around your keyboard. But there are office parties that are breaking the sad-punch-and-a-few-party-streamers mould. Take Coco Cola. They turned their London HQ into a winter wonderland, complete with lifesized polar bears, Nutcracker soldiers and a liquid nitrogen ice cream parlour. "The staff found it really magical to see their workplace transformed," said Jim from party band The Fanatics, who provided the night's entertainment. "Being in the office definitely didn't stop them from partying. The intimate environment actually made our performance feel even more exciting – a bit like headlining Santa's Grotto!"
Or... An external venue… as long as it's convenient
Location, location, location. Kirsty and Phil have a good point. It's a key factor for your guests, who don't want to be left stranded or facing a long, cold and convoluted bus journey before the fun has even started. Choose a venue that is easily accessible by public transport – important if you're an environmentally-minded company – or well serviced by cabs. If you can stretch to a coach, minibus, or even your guests' accommodation, great. If not, include details of transport and taxi companies with the invite, encourage cab-sharing for guests that share postcodes, and make sure carriage details are available in the lobby or reception of the venue.
You want... Live Entertainment
It's not just the team at Alive Network that knows the power of live music and entertainment – you do too! Guests and planners alike are in agreement when it comes to party priorities, putting live ents as one of your big three when it comes to party planning, alongside food and drink. "It's the heart and soul of a party…Nothing creates a buzz like it," says Kaye Morrissey, former Head of Operations at Open Forum Events. "A decent budget for live entertainment is a top priority for us."
As well as the ice breaking, the dancing (essential…), and all round fun factor, entertainment is also cited as the most memorable aspect of your party, and can bring some impressive and shareable content for your social media feeds – perfect if user-generated content and social shares are your thing. "Entertainment is nearly always the talk of the event, so it's important to give this due consideration," says Cora Lydon from Executive PA magazine, adding that, for corporate events, entertainment options can "also provide amazing brand awareness opportunities as they are so visually appealing." Unsurprisingly, Insta-worthy and interactive entertainment that makes guests the stars is big for the 2018/19 party season. You can check out this interactive party entertainment article for ideas.
Your Top 5 Entertainment Picks
Live Bands – 44%
Mix and Mingle artists – 19%


Eg close up magicians, caricaturists, lookalikes

Reception musicians – 10%


Eg pianists, strings, jazz ensembles

Choirs & Carol Singers – 2%
DJs – 4%
Image: Andrew Billington Photography
The raison d'être for most end-of-year parties is to thank colleagues and boost morale. So making guests pay big bucks for bar drinks at a costly venue they likely didn't choose feels a bit counterintuitive.
A complimentary drink or two goes a long way. Providing some welcome fizz, a free company-named cocktail, or mulled wine and filtered water on tables, is a great gesture. If the budget allows, go for a paid bar – a themed bar is a great party hack for those who want their drinks to double up as entertainment. And don't forget those who would prefer a booze-free night. Hot and soft drinks like Ski Cabin-style hot chocolates and Christmas mocktails are a winner for all guests.
A table dinner is a perfect way to line stomachs and have a bit of calm before the party. But many of you are departing from the traditional five courses. Matching up your food options to your company vibe is key. "We're definitely more street food, tacos and popcorn carts than the table dining types," admits Toby Lawrence from the British and Irish Modern Music Institution (BIMM). "While we all have big appetites, we also have short attention spans and don't really want to sit down at a table for half the night! For us, it's all about the live music and getting on that dancefloor!"
"Entertainment is nearly always the talk of the event"
Executive PA
Your top three Christmas party turn offs are:
Dress Codes: When it comes to fancy dress, you're not big fans. The guideline here is know your audience...and try to avoid forced fun. Optional (and non competitive) fancy dress – especially costume props for the photobooth – is fine. Enforcing 'sexy' themes on guests, not so. No one wants to be mistaken for a kissogram on their works' do.
Looong Speeches: Bosses beware! It might feel tempting to wax lyrical about company strategy while you have a captive audience. But this is a major guest turnoff. "Everyone is meant to be letting their hair down," says Kaye. "Now is not the time for the annual review, especially if your guests are drinking. You may mean well but, believe me, you look like the fun police." Bottom line: If you must make a speech, follow the TED Talk 18 minute rule.
Inappropriate Behaviour: Alcohol, we're looking at you. Drunk and disorderly colleagues are one of guests' biggest party bugbears and one of planners' greatest challenges. However, you can mitigate the risks. Providing an open bar and only serving canapés is a recipe for disaster. If possible, arrange for food to be circulated throughout the evening, rather than just early on. Think about providing coffees before the dancing begins. And don't forget plenty of inspiring soft drink options – how about your own mocktail creation station?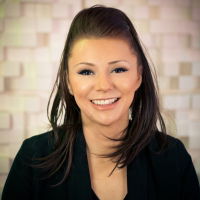 Clare Hargreaves
Editorial Team