I don't know where to start….wow…. just wow…..
5 stars - The Modern Way are Highly Recommended
The Modern Way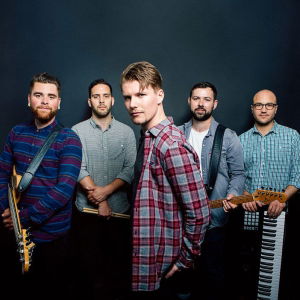 Laura C booked The Modern Way for their Wedding
Buckinghamshire
When we booked The Modern Way, we knew we loved their sound but we had no idea they would be all we hoped for in a band and more. We've been to so many weddings where it's a little flat, but they kept the atmosphere for the whole day. We were delighted from start to finish! Their versions of our three songs were prefect, and meant so much to us. We were so grateful that they took the time to learn them for us. We loved their energy and all that they did to get the crowd going – they know how to throw a party. After much shouting from our guests they played one more song too...it made the end of the night even more special, we loved seeing the band up on the balcony (and my friends!). The Modern Way aren't just a band, they are exceptionally talented performers – we loved them and so did everyone else. Thank you, thank you, thank you! They made our day SO memorable.
Performance quality:

5

stars
Sound quality:

5

stars
Behaviour:

5

stars
Communication:

5

stars
Audience engagement:

5

stars
Value for money:

5

stars