Coronavirus Support For Our Customers
ALL RESTRICTIONS ON EVENTS TO BE REMOVED FROM 19TH JULY 2021
The government has announced it's roadmap to ease capacity restrictions on events as follows:
12th April to 16th May: 15 people
17th May to 20th June: 30 people
21st June to 18th July: as many guests as can be accomodated by the venue whilst maintaining social distancing rules
19th July onwards: lifting of all restrictions
More details will follow as we learn more.

Our team remains on hand to provide support and guidance to you and our community of artists throughout this crisis. If you have an existing booking, we know you may have questions about how covid-19 could impact your event. We've put together some useful information and FAQs below that we hope will help.
If you have an existing booking you can request an amendment by logging into your account and using our booking amendment wizard.
Alternatively, you can call us on 01782 740839, email enquiries@alivenetwork.com, or contact your dedicated Entertainment Coordinator directly.
Last updated: Mon 14 June, 21:18
Amending your booking
We're here to make it as pain free as possible
Although under entertainment booking contracts there is usually no automatic right to transfer a booking to another date if a force majeure event causes a booking to be cancelled, Alive Network has introduced a temporary goodwill policy to allow customers whose events can't happen due to Covid restrictions, to have their booking deposits credited to their account so that they can be used against the deposit due on re-arranged bookings or new bookings.
If you need to make changes to your original booking due to Covid, you will receive 100% of your deposit as credit to use towards any future booking deposits for events before 2024.
The following conditions apply:
Due to the serious hardship now facing our industry, we are no longer able to cover the entire cost of re-arranging bookings. We may request a small admin fee to contribute towards this extra service.

If you want to move your booking to a peak date (any Saturday) from 1 Jan 2022 onwards, there may be a restriction on the amount of credit you can use towards a new booking. This is because when you ask us to move a booking to a peak date, not only do we incur the additional cost of extending the cover on your contract, but we forfeit the booking deposit that would be paid by another customer to secure the artist for that date.

Currently, the limit is that you can use deposit credit to cover up to 50% of the deposit due on any new individual booking, but with any new payment due from you capped at a maximum of £200 per booking.

Alive Network will continue to subsidise between 50% - 80% of all rebooking deposits, and any remaining credit will stay on your account to be used before 2024
Please note: Where a booking has been moved, postponed or cancelled for a non-force majeure reason, an artist may be entitled to seek fees to cover any loss of income (see the Force Majeure and Artist Cancellation sections below).
Making an amendment
Your Entertainment Coordinator will be on hand to make things easy for you and your artist. You can quickly request changes to your Alive booking with our online wizard. Once we have your request, your Entertainment Coordinator will follow up with the usual personal support. Visit the wizard here, or feel free to message your Entertainment Coordinator directly. You can also give us a call on 01782 740839.
Am I covered by force majeure?
Guidance to help you understand your options
Force majeure is a clause in your contract. It can help protect you and your artist when an extraordinary event or a circumstance beyond your control prevents either you or your artist from fulfilling contractual obligations.
In the current situation where official Covid restrictions and tiers are changing all the time, judging whether force majeure will apply to a booking change can be a tough call. In providing the guidance here, we've used our best guess based on our experience. Where you're in any doubt, we will be happy to chat through your individual situation and offer further advice.
Your booking changes will probably be covered by force majeure if:
Social distancing laws prevent your event from taking place
Social distancing laws prevent your artist from delivering their service/performance
Severe restrictions on guest numbers mean you cannot reasonably facilitate your artist
Eg. you have been forced to reduce guests numbers from 100 to 30
Severe restrictions on guest numbers make it unrealistic to proceed with your event
Your venue/third party organiser is closed/has cancelled your event
You or your partner are ill with Coronavirus, or need to self isolate, on your event date

We believe it's likely force majeure would apply to events happening before 20th June 2021, and might well apply to events happening between 21st June and 18th July 2021
You are less likely to be covered by force majeure if:
It's not yet clear that social distancing laws are likely to affect your event
eg. your event is taking place from 19th July 2021 and onwards
Restrictions on guest numbers have a limited effect on your event
eg. guests numbers have been reduced from 120 to 100
Your personal circumstances have changed since you made your booking
You have vulnerable or overseas guests who might not be able to attend
Artist cancellation fees
Your artist may be entitled to fees for non-force majeure changes
Where a booking has been moved, postponed or cancelled for a non-force majeure reason, an artist may be entitled to seek fees to cover any loss of income. As it stands, the most likely way to fall foul of this is by asking to cancel or re-arrange a date that the government hasn't put restrictions on yet. At the time of writing, the government has said it expects all restrictions to be lifted from 19th July 2021.
Artist cancellation fees are not a penalty, and can only be charged where an artist has lost out on earnings. If your artist can replace your cancelled booking with another of the same value on the same date, no fees would be expected as no earnings would be lost.
As the application of force majeure on future dates is so uncertain right now, artists are working with clients to avoid charging cancellation fees wherever possible. No artist wants to charge cancellation fees, and that is especially true in the current crisis. It's likely that your artist is a small business, facing real hardship during the pandemic. Most are doing everything they can to accommodate changes, and will often forgo cancellation fees where they are available for a new date.
Cancelling Your Booking
Advice if your booking has been prevented by Covid and you cannot reschedule
If you can move or postpone your booking, this is usually a better option than cancelling completely, with the least disruption to your plans. But if you're not able to reschedule your event right now, we will credit to your account 100% of the deposit you have paid, which you can use towards any new booking deposit made before 2024, as per the guidelines at the top of the page.
You can also transfer this credit/any remaining credit to a member of your family.
My artist isn't available for my new date
We'll help with replacements and artist swaps
If you've already moved your event to a new date but your artist is unavailable, we will help you find a replacement. Our talent pool is one of the biggest and best in the business and we'll be happy to help you find another fantastic artist that's right for you.
Artists typically wouldn't seek any cancellation fees if you are rescheduling for a force majeure reason, even if they are unavailable for the new date.
For all other scenarios, an artist swap might be possible. This is where Artist A and Artist B may both have cancellations and are not available for their clients' alternative dates but they are available for each other's proposed date. By mutual agreement, clients can effectively swap their artist with the available artist and avoid paying the artist any fees for loss of income. Your Entertainment Coordinator will be happy to chat through your options - please give us a call on 01782 740839.
Reserving an artist for a potential date
Your backup plan should your original event fall through
With so many bookings being moved from this year to next, some of our most popular artists already have packed diaries for 2021 - even 2022 in some cases! If you have booked a popular artist and there's a possibility that your date might be affected by Covid, making a plan B that secures your artist for a 'backup' date would be sensible. The good news is, you can reserve your artist for a potential date in the future while still keeping your contract in place for your current date.
Here's how it works:
Your Coordinator will contact your artist to check availability and get mutual agreement.
You'll pay a Reserve Fee to secure your artist for a potential 'reserve date' should anything go wrong with your original date.
A Reserve Fee is not the same as a deposit. As it is for a booking that you might not need, and we can no longer sell the artist on that date, Reserve Fees are non-refundable and non-transferable.
We'll take the artist 'off-the-market' for the reserve date. No one will be able to book them for that date while your reservation is in place.
if your original booking can go ahead, your reserve booking will be cancelled.
If your original booking can't go ahead, your reserve booking will kick in.
Any deposit credit will 'leapfrog' your original date. It will instead be available should your reserve date fall through due to Covid.
If your reserve booking also needs to be moved as a result of Covid restrictions, you'll receive 100% deposit credit to use towards the deposit due on a third date.
What If I Have Wedding or Event Insurance?
Check your policy before you make changes
It's a good idea to check your policy to see under what circumstances you are covered before cancelling. This may help recover some, if not all your costs.
What If The Situation Changes?
Keeping you updated
We'll edit this page regularly, so do check back for the latest updates. You might also want to keep tabs on the UK Government's official restrictions here.
How we're ensuring continued support for our clients and artists
Our team is here to support our clients and artists throughout the coronavirus crisis.
The welfare of our staff, customers and artists is our top priority, and we will be following the guidance laid out by the government to help protect everyone.
Currently, staff are working remotely from home using the same phone and administrative systems we use in the office.
There should be no disruption or changes in how you can contact us, though we are busier than usual.
Where individual entertainment coordinators may become ill, or where they are furloughed, the rest of the team has immediate access to support their events through our cloud based booking management system.
We will use our own bespoke cloud based CMS / CRM systems to continue managing enquiries, bookings and artist profile information as normal.
We are using video conferencing and chat software to facilitate immediate and efficient communication between all staff and teams.
We are using project management software to coordinate and develop contingency plans across our teams.
Our recording and video production studios are now closed following government advice.
If you need more help, please don't hesitate to drop your Entertainment Coordinator an email, or give us a call on 01782 740839. We're here to help wherever we can.
Useful resources:
UK Gov - Social distancing guidance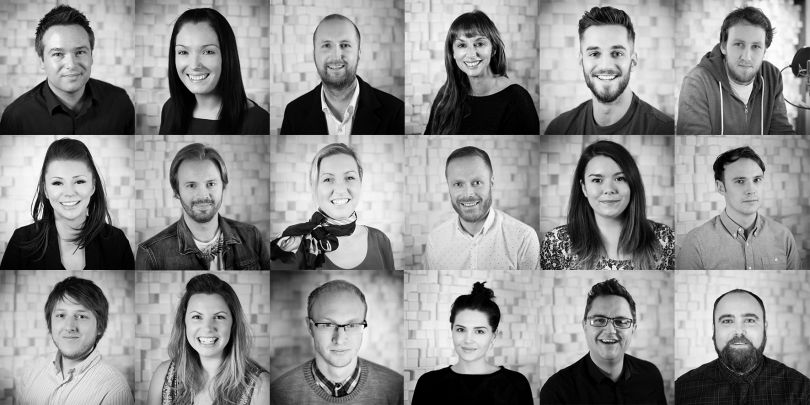 Change of Plans?
If you need to move your booking, you'll receive 100% deposit credit to use towards any future booking deposits for events before 2024.
Simply call us on 01782 740839, or drop your Entertainment Coordinator an email.