Acoustic Blake
Acoustic Blake is a professional singer & acoustic guitarist offering a folky acoustic twist on popular modern & classic songs of all genres.
Price from £320 + travel based on 1 person performing 2 x 60 minute sets
Set List / Repertoire
A lover sings - Billy Bragg
A new england - Billy Bragg
Abracadabra - Steve Miller Band
All along the watchtower - Bob Dylan
All Apologies - Nirvana
All I Want Is You - Bary Louis Polisar
American Pie - Don McLean
(Are you) The one that I've been waiting for - Nick Cave and the Bad Seeds
Baby I love you - Ramones, The
Back for good - Take That
Back in the day - Frank Turner
Bankers Dilemma - Tim Barry
Basket Case - Green Day
Bed of roses - Bon Jovi
Better together - Jack Johnson
Between The Wars - Billy Bragg
Bitter Sweet Symphony - Verve, The
Black Math - White Stripes, The
Blackbird - Beatles, The
Blue Christmas - Elvis Presley
Brown-eyed girl - Van Morrison
Brown-eyed handsome man - Chuck Berry
C'mon Everybody - Eddie Cochran
Can't Stand Me Now - Libertines, The
Chasing Cars - Snow Patrol
Christmas (Baby Please Come Home) - Darlene Love
Cocaine Blues - Johnny Cash
Common people - Pulp
Creep - Radiohead
Crocodile rock - Elton John
Cupid - Sam Cooke
D'yer Wanna be a Spaceman - Oasis
Dock of the Bay - Otis Redding
Don't let me down - Beatles, The
Don't look back in anger - Oasis
Don't Look Back Into the Sun - Libertines, The
Down at the tube station at midnight - Jam, The
Dreaming of You - Coral, The
Fade Away - Oasis
Fairytale of New York - The Pogues
Fake Plastic Trees - Radiohead
Falling Slowly - 'Once'
Fast Car - Tracy Chapman
Father and Son - Cat Stevens
Feelin' Groovy - Simon and Garfunkel
Firecracker - Ryan Adams
Fly me to the moon - Frank Sinatra
Folsom Prison Blues - Johnny Cash
Four Chords - Axis of Awesome
From a Buick 6 - Bob Dylan
Give it all back - Noah and the Whale
Go Let It Out - Oasis
God Put a Smile Upon Your Face - Coldplay
Golden Brown - Stranglers, The
Good riddance (Time of your Life) - Green Day
Good Souls - Starsailor
Half the world away - Oasis
Help Save the Youth of America - Billy Bragg
Here Comes the Sun - Beatles, The
Here there and everywhere - Beatles, The
Heroes - David Bowie
Hey Hey, My My - Neil Young
Hey Jude - Beatles, The
Hide your love away - Beatles, The
Hurricane - Bob Dylan
Hush - Kula Shaker
I bet that you look good on the dance floor - Arctic Monkeys
I don't like mondays - Boomtown Rats, The
I feel fine - Beatles, The
I predict a Riot - Kaiser Chiefs
I've got a feeling - Beatles, The
I'm Yours - Jason Mraz
Idiot Wind - Bob Dylan
Impossible - Charlatans, The
Jeremy - Pearl Jam
Jesus Don't Want Me for a Sunbeam - Vaselines, The
Karma Police - Radiohead
Kathy's Song - Simon and Garfunkel
Last Nite - Strokes, The
Let It Snow - Frank Sinatra
Like a rolling stone - Bob Dylan
Live forever - Oasis
Lola - Kinks, The
Love Her Madly - Doors, The
Love Me Like You - Magic Numbers, The
Love shine a light - Katrina and the Waves
Love, Ire and Song - Frank Turner
Lucky Man - Verve, The
Lucy in the Sky with Diamonds - Beatles, The
Make You Feel My Love - Adele
Merry Christmas Everyone - Shakin' Stevens
Merry Xmas Everybody - Slade
Morning Glory - Oasis
Mothers little helper - Rolling Stones, The
Mr Rock n Roll - Amy McDonald
Mr Tambourine Man - Bob Dylan
Mr Writer - Stereophonics
Mrs Robinson - Simon and Garfunkel
Mull of Kintyre - Wings
Music when the lights go out - Libertines, The
My back pages - Bob Dylan
My Winding Wheel - Ryan Adams
Nashville Tennessee - Frank Turner
New York, New York - Ryan Adams
Next Year - Foo Fighters
Nightswimming - REM
nineteenth nervous breakdown - Rolling Stones, The
No Woman, No cry - Bob Marley
Nobody does it better - Carly Simon
Nothing Else Matters - Metallica
O bla di O bla da - Beatles, The
Once we were anarchists - Frank Turner
One hand in my pocket - Alanis Morisette
Otherside - Red Hot Chili Peppers
Over the Rainbow - Cast of Glee
Photosynthesis - Frank Turner
Piano Man - Billy Joel
Pineapple Head - Crowded House
Pissing in the Wind - Badly Drawn Boy
Politik - Coldplay
Radio America - Libertines, The
Rave On - Buddy Holly
Reasons not to be an idiot - Frank Turner
Redemption songs - Bob Marley
Romantic fatigue - Frank Turner
Romeo and Juliet - Dire Straits
Save Tonight - Eagle-Eye Cherry
Scrooge - 'Muppets Christmas Carol'
Seven Nation Army - White Stripes, The
She - Elvis Costello
She is Love - Oasis
She Takes her Clothes Off - Stereophonics
She's Always a Woman - Billy Joel
Shine a Light - Rolling Stones, The
Shining Light - Ash
Silence is Easy - Starsailor
Simple twist of fate - Bob Dylan
Sit down - James
So long marianne - Leonard Cohen
Song For the Lovers - Richard Ashcroft
Songbird - Oasis
Sonnet - Verve, The
Stand by me - Oasis
Stand by me - Ben E. King
Straight to you - Nick Cave and the Bad Seeds
Stuck in the middle with you - Stealers Wheel
Substitute - Frank Turner
Summertime Blues - Eddie Cochran
Sunday Morning Call - Oasis
Sunshine of Your Love - Cream
Suspicious Minds - Elvis Presley
Sweet Caroline - Neil Diamond
Sympathy for the devil - Rolling Stones, The
Talk Tonight - Oasis
Tangled Up in Blue - Bob Dylan
Tattoos - Frank Turner
Teenage kicks - Undertones, The
That's alright Mama - Elvis Presley
That's entertainment - Jam, The
The ballad of John and Yoko - Beatles, The
The Day We Caught the Train - Ocean Colour Scene
The Drugs Don't Work - Verve, The
The Hardest Button To Button - White Stripes, The
The Passenger - Iggy Pop
The Preacher and the Slave - Joe Hill
The real damage - Frank Turner
The seeker - Who, The
The times, they are a-changin - Bob Dylan
The Underdog - Turin Brakes
The Way I Tend To Be - Frank Turner
The Way You Look Tonight - Frank Sinatra
The world turned upside down - Billy Bragg
Thinking Out Loud - Ed Sheeran
This Year's Love - David Gray
Town called malice - Jam, The
Traffic - Stereophonics
Valentines day is over - Billy Bragg
Valerie - Zutons, The
Waiting in Vain - Bob Marley
Wake Me Up When September Ends - Green Day
Waterloo sunset - Kinks, The
Way Over Yonder in the Minor Key - Billy Bragg
Whatever - Oasis
When I Grow Up - 'Matilda'
Where is my mind - Pixies
White Room - Cream
White Wine in the Sun - Tim Minchin
Wild wood - Paul Weller
Wish you were here - Pink Floyd
With or Without You - U2
Wonderwall - Oasis
Working Class Hero - John Lennon
You can't always get what you want - Rolling Stones, The
You do Something to Me - Paul Weller
You May be Right - Billy Joel
You shook me all night long - AC/DC
You've got a Friend - James Taylor
You've got a friend in me - 'Toy Story'
Ziggy Stardust - David Bowie
1 Customer Reviews
Performance quality:

5

stars
Sound quality:

5

stars
Behaviour:

5

stars
Communication:

5

stars
Audience engagement:

5

stars
Value for money:

5

stars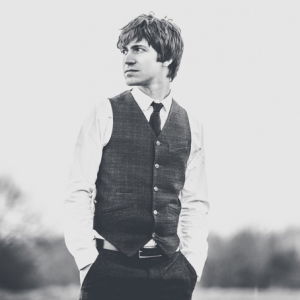 He gave a awesome performance.
5 stars - Acoustic Blake are Highly Recommended
Adam A booked Acoustic Blake for their Wedding at The Lord Leycester Hotel in Warwickshire
"Blake was great from the moment we met him and leading up to the big day. On the day he worked round what I wanted with a few minor changes. Nothing was a problem and he gave a awesome performance. Thanks very much."
Prices

Price from £320 + travel from Warwickshire
Based on 1 person performing 2 x 60 minute sets
West Midlands

From £320

East Midlands

From £353
East of England

From £353

North West

From £385

Yorkshire and the Humber

From £385
Most Alive Network artists travel UK wide and internationally. Get a guide price instantly by clicking the 'get quote' button and entering your event date and location. Make an enquiry and we will liase directly with Acoustic Blake to confirm price, availability, and the provide you with a confirmed quote.
Booking Options
Customise your booking with the following options...
Requirements
Provided by act...
---
Required by act...
Lineup
Default lineup: 1 performer
Solo singer and acoustic guitarist.
Full Biography
Highlights
* Professional singer/guitarist providing a folky acoustic twist on popular songs of all genres!
* Repertoire of 200+ songs
* Special requests welcome!

Acoustic Blake is a professional singer and acoustic guitarist specialising in performances at Weddings, Private Parties and more!

With over 20 years of experience performing across the UK, Blake offers a folky acoustic twist on popular modern and classic songs of all genres.


Please note: Acoustic Blake does not provide lighting.



100% of people that booked Acoustic Blake
would recommend Alive Network to their friends


The UK's #1 Service
Our one-to-one service means you're looked after every step of the way.


Best Value
Get unbeatable value with no hidden costs.


Chat To Your Artist
After booking, speak directly
with Acoustic Blake.


Safe & Secure
Reliable artists. Secure contracts. 24/7 Emergency Cover.