On Wednesday 1
st
February 2012, we were invited to perform at one of the most iconic, instantly recognisable venues in the world –
Wembley Stadium.
Some of us had been to see Take That at Wembley the year before… sadly we weren't performing to 80,000 people (more like 80) but you've got to start somewhere!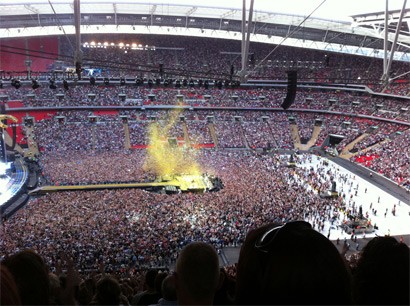 The event was the European Annual Conference for
D-Link
. The delegates had a large meeting in the daytime, before retiring to the hotel to prepare for the evening meal and party – at which time we arrived to set up.
When we arrived at the venue, we were guided through a very impressive security gate and then to the stadium's internal perimeter road. This meant driving extremely close to the pitch – the temptation to jump out of the van and run on to the pitch shouting 'GOOOAL' proved hard to resist!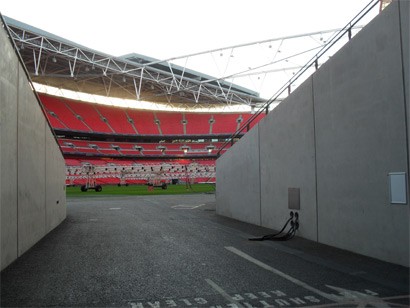 Our route from the loading bay to the function room involved walking halfway around the stadium. On the way, there were reminders of a few of the stars who had performed here before us...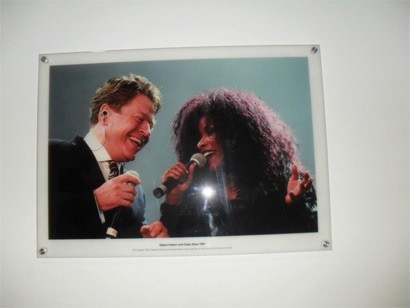 Our home for the night was the Pitch View Restaurant – and the view from the balcony was amazing: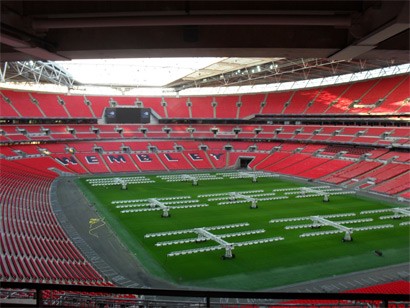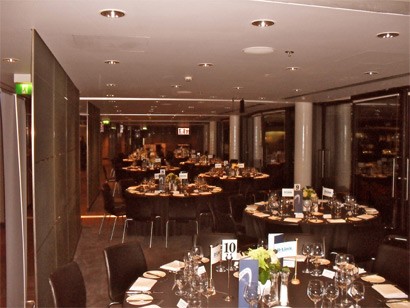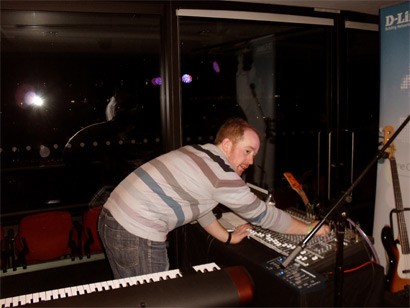 After we had set up and sound-checked, we were shown to our changing room. We are used to all kinds of different changing rooms – sometimes we don't have one, sometimes it's a far from glamorous – but this one was incredible, a corporate box with a spectacular view of the pitch and, waiting for us when we got there, a delicious hot lasagne and bread rolls.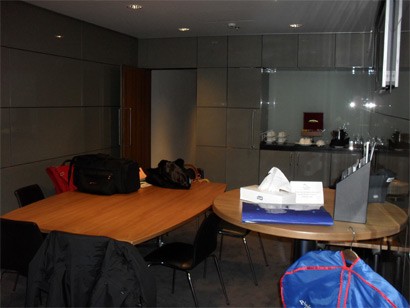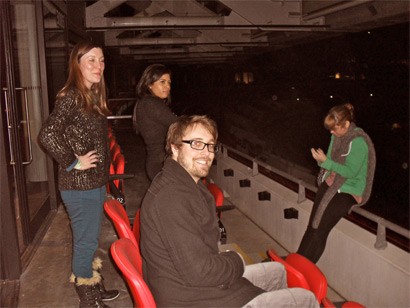 Suitably fed, we sorted our music and got ready for the first of two sets. Before our performance, a group of Brazilian dancers got the guests in the mood with a demonstration. We then launched into two sets of swing and soul music – with the instrumental Glenn Miller music proving especially popular.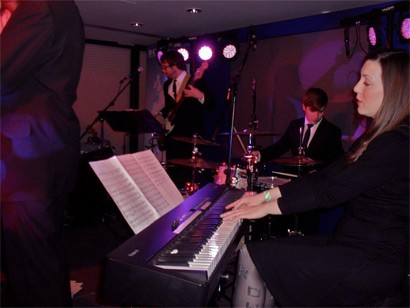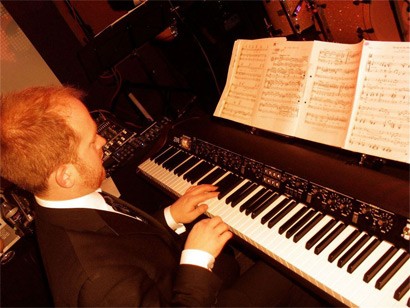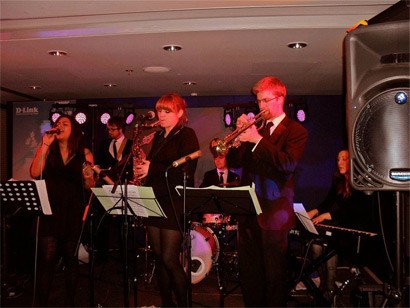 The dancefloor was full all evening, and we all had a fantastic time. Sadly it was all over too soon – and all that remained was a long push around the stadium with three trolleys worth of gear.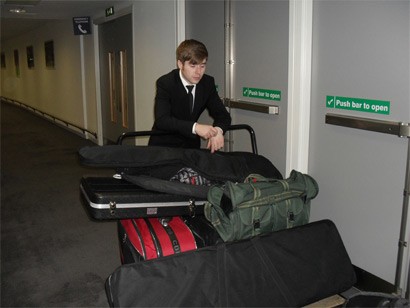 We all had a fantastic evening and hope to return to Wembley one day soon!