Top 10 Surrey Wedding Bands For Hire in 2018
Getting married in Surrey? Make sure you check these bands out first!
A wedding in Surrey wouldn't be complete without one of these bands in attendance. Before you plan any more of the finer details, make sure you pick your perfect band from the artists listed below. These guys are our most loved, most booked wedding bands in Surrey. Got your heart set on a band who are unavailable on your big day? Check out our full roster of Surrey wedding bands here.
The bands in the list below are Alive Network's most loved, most booked and (we think) most awesome wedding bands in Surrey. It's kind of a big deal to be on this list! They've been chosen from our roster of over 500 wedding bands and represent some of the best bands Surrey has to offer. If you need help choosing, please feel free to give us a call or use our search form to check who's available for your big day!
5

stars - The Supertones are Highly Recommended (134)

About The Supertones...

The Supertones are a fantastic four piece rock and pop covers band, specialising in contemporary classics. With a stunning live show, perfor...

Read more...

5

stars - GoldBeat are Highly Recommended (40)

About GoldBeat...

High energy rock, pop & soul party band GoldBeat's repertoire features floor fillers from Michael Jackson to Bruno Mars, Kings of Leon to Ed...

Read more...

5

stars - Electric Tones are Highly Recommended (41)

About Electric Tones...

Wedding Industry Awards Finalists 2017 & 2018! Electric Tones are a young, fun & modern 4 piece band oozing style & class! With a killer rep...

Read more...

5

stars - Sugar Rush are Highly Recommended (16)

About Sugar Rush...

Sugar Rush are the band to book if you want a real party! Fresh, cool & talented, this exciting group offer something for everyone with high...

Read more...

5

stars - Hot Licks Jazz are Highly Recommended (1)

About Hot Licks Jazz...

Hot Licks Jazz are a cool, sophisticated jazz ensemble able to provide a range of vocal led or instrumental line ups. Performing a mix of Ja...

Read more...

5

stars - The Rhythmics are Highly Recommended (9)

Listening to The Rhythmics performing The Rhythm Of The Night by Corona

About The Rhythmics...

Delivering a fresh & exciting energy right to your party, The Rhythmics are a cool & current band playing the best floor fillers around! If ...

Read more...

5

stars - Wild Side are Highly Recommended (2)

About Wild Side...

With a great repertoire of hit songs from the 1950s to the modern day, Wild Side are a vibrant and entertaining addition to your event! What...

Read more...

5

stars - Motown Vogue are Highly Recommended (6)

About Motown Vogue...

Take you & your guests back to the 60s & 70s with the truly authentic & charismatic Motown Vogue. This 7 piece band perform classics from ar...

Read more...

5

stars - One Wild Night are Highly Recommended (12)

About One Wild Night...

A vibrant, young 5 piece band who love to perform and see audiences let loose and get up onto the dance floor! With flawless female vocals a...

Read more...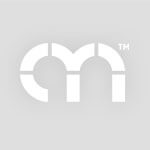 Posted by Laura Ellement, Artist Development Manager
Having an event?
Find the perfect entertainment...
More Top Wedding Entertainment Lists
A UK-wide & International Entertainment Agency
We book acts for venues across the UK and internationally.
We believe in making events extraordinary
Check out a small selection of the clients we've impressed with our hand-picked rosters of amazing artists!



Over 143700 Events Since 1999
5000+ Hand Picked Artists
Alive Network Ltd
Silk Mill Studios, Princess Street
Newcastle-under-Lyme, Staffordshire, ST5 1DD
ENGLAND


Registered offices: Ground Floor Suite, Silk Mill Studios, Princess Street, Newcastle-under-Lyme, Staffordshire, ST5 1DD, United Kingdom
All content © Copyright Alive Network 1999-2021. All rights reserved. Registered Company Number: 04084200
Some artists may appear with the kind co-operation and consent of their respective management companies.
This service is intended for personal use only and no part of the service may be displayed in public, broadcast or used for any business purpose without the consent of Alive Network. Whilst every effort is made to ensure the accuracy of our services and web content, we accept no responsibility for any use made of the information provided and we shall not be liable for any loss suffered thereby.
© Copyright Alive Network 1999-2021