On Thursday 15th December, we performed at the London Bridge Hotel for the Miles Smith Christmas party.




Remembering that parking and unloading in central London was fun to say the very least, we made sure we arrived at the venue 90 minutes early so not to affect our load in times.
We eventually found a parking space for our van at the end of the road, which meant we then had to walk all our gear back to the hotel, round to the back entrance, in a fire escape and then through the hotel corridors!
After what seemed a mammoth task, we still managed to load in and sound check in an hour and fifteen minutes ;-)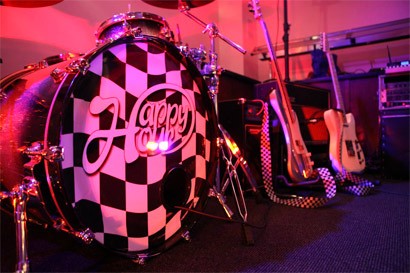 After meeting our event contact Russell, we played some background music while the guests ate dinner and had a Champagne reception.
We kicked things off at 21:30 and the dance floor was packed from the very first song!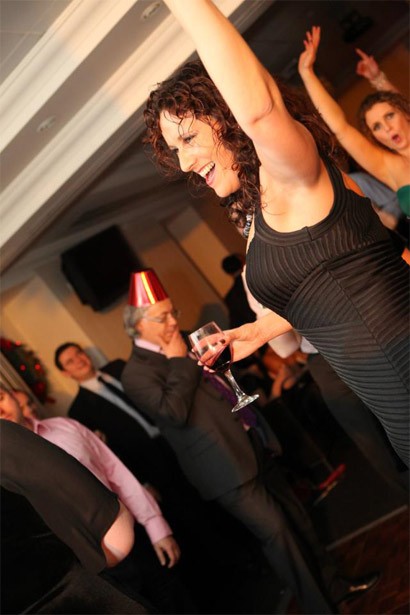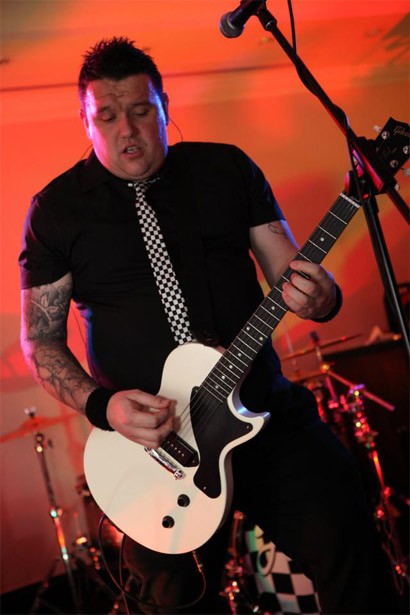 After playing our first set, we stopped for a short break so everyone could get a much needed drink. During the break we DJ'd, taking requests and keeping the dance floor moving.
By the time our second set was due to start, these guys and gals were ready to rock! We kicked off with Mr Brightside by the Killers and the whole place erupted! With arms in the air, pogo jumping and air guitars, we were all speaking the universal language of FUN!!!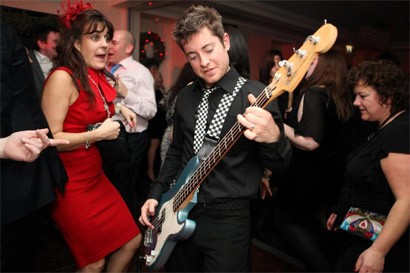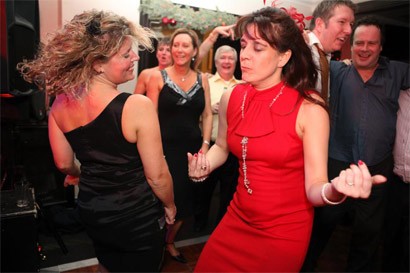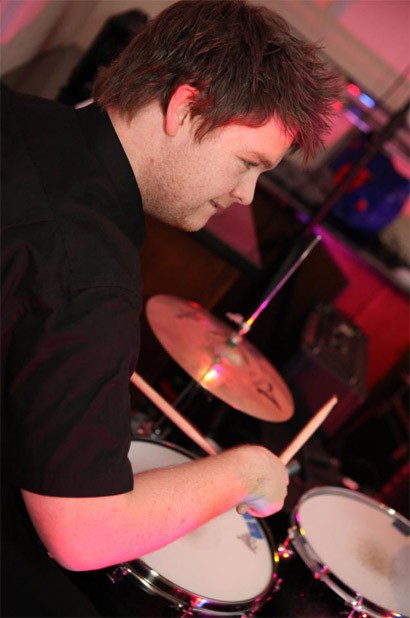 With this particular event being a Christmas party, we played our Christmas medley and got everyone in the festive spirit by wearing our much loved Christmas hats and jumping around like lunatics.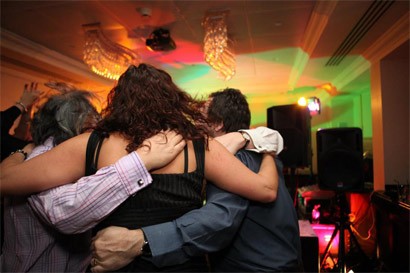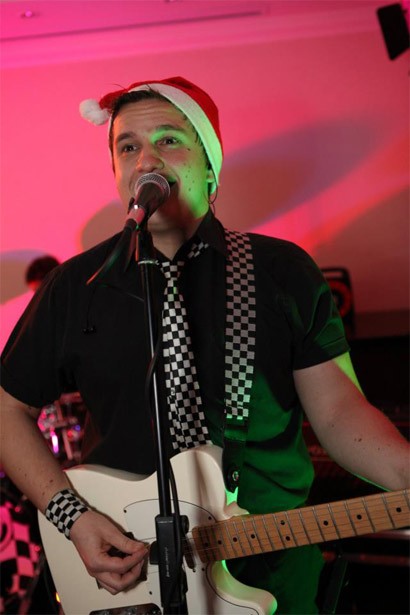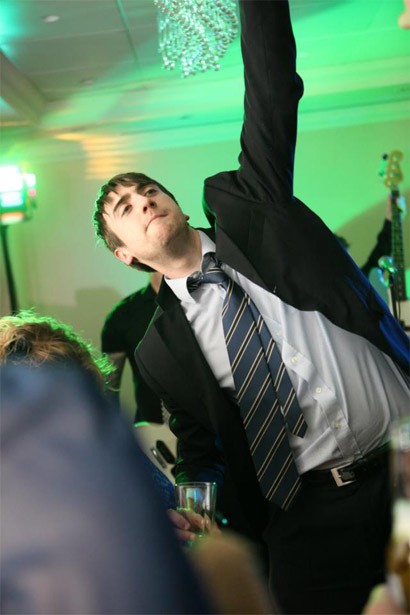 During our version of La Bamba, I managed to find a lovely young lady that could speak Spanish to help me sing on stage!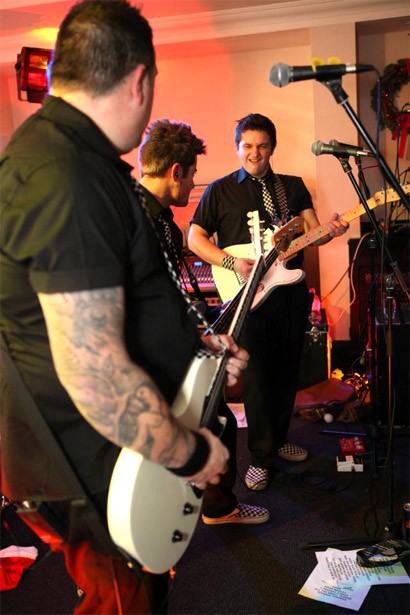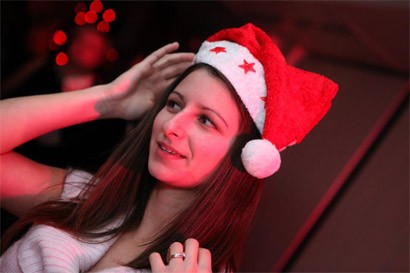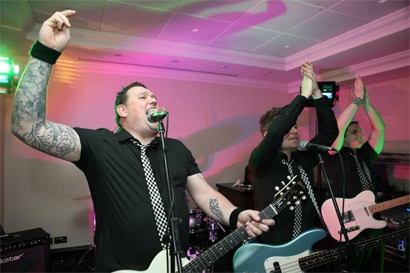 After no less than four encores, it was time to pack up our stuff and head for home. We had the biggest tip we have ever received and were straight away booked again for their Christmas party next year! All in all, a brilliant night!