<< Previous page
|
All Party DJs >

Barclays Beats

Party DJ

Recommended

Based in Edinburgh
but travels UK wide
Using the very latest sound and lighting equipment Barclay's Beats' experienced DJ provides a show tailored to your requirements. Based in Scotland.
Prices: From £330 - £600
Need a second opinion?

Find out what your friends think of Barclays Beats by sharing them on Facebook.
Customer Reviews: 1
of
1

"The music was perfect for a fairly diverse crowd. The
other bridesmaid's dad usually does one duty dance and
danced three times! Thanks for all your help and I'd
recommend alive network and barclays beats to anybody
else looking for wedding music (although I hope I have
a break before I get involved in another one)

"
Read all 1 customer reviews >
Review from Kirsten - 09/01/2006
Barclays Beats's Biography
Established in 1999 Barclay's Beats have been providing entertainment all over Scotland for over 5 years. First and foremost they are a mobile disco company supplying discos for parties, weddings, corporate events, children's parties and the odd fashion show. They also supply a service to venues and event organisers advising on everything from PA's to the style and types of music whether it be discos or live bands.

Prices quoted are for a 5 hour show, for longer than this please inform your agent and select the extra option below.

What makes Barclay's Beats stand out is their commitment to deliver. They are happy to consult with you prior to your booking to ensure they get it absolutely right on the night. They can offer packages to suit any size and nature of event. Also they can advise you on a disco/live music package by introducing you to some of the best covers and Ceilidh bands in the country.

Barclays Beats has some of the best equipment available to the DJ industry. Their PA systems are the new Bose 3 series Panaray 802 tops, MB4 bass units and Panaray controllers. lighting rigs now include a couple of Pilot 150 intelligent lights fully programmable to each venue's requirements. All equipment is designed for professional use.

Barclays Beats have an impressive previous clients list that include:- Jenners, After Hours, Arnold Clark, West Skelston, Bank Of America, Gala Casino, Eighty Queen Street, Bruntsfield Primary School, Sciennes Primary School, Debenhams Leith,

Venues include:- Lennoxlove, Borthwick Castle, Dundas Castle, Roxburghe Hotlel, Glasgow Piping Centre, Grosvenor Hotel, Glasgow Science Centre, Dynamic Earth, Marlyns Wynd, Gala Casino, Radisson Hotel, Merchants Hall, Morays Hall Hotel Perth, Eighty Queen Street, West End Hotel, Barnton Hotel, Dubar Golf Club, Gala Golf Club, Prestonfield Golf Club, North Queensferry Lodge Hotel, Woodside Hotel Aberdour, Braid Hills Hotel, Edinburgh Press Club, Bruntsfield Primary School, Sciennes Primary School, The French Institute Edinburgh,

Comments
"Thoroughly enjoyed by all who attended. will be in touch for next year!" - Shirley Todd, manager, Director's Secretaries, Jenners Edinburgh

"We use barclay's beats for all our weddings and corporate events and have always found them to be thoroughly professional and very entertaining. I would recommend them to anyone." Joan Morgan, After Hours Events Edinburgh www.afterhoursuk.com

"The perfect ending to the perfect wedding, I don't think the dance floor emptied all night. Please accept our thanks for giving us such a wonderful night." - S Rudkin, Dunfermline


You may only ever book one disco in your life and chances are it will be for the most important night of your life. We have the skill and experience to provide a night to remember.


Barclays Beats's Set List / Repertoire
Pop:
Rock DJ – Robbie Williams,
Can't Get You Out Of My Head - Kylie,
Crazy In Love - Beyonce,
Chain Reaction - Steps,
Uptown Girl - Westlife
Rock:
Crazy Little Thing Called Love – Queen,
Living on a Prayer – Bon Jovi,
Stuck in the Middle - Steelers Wheel,
Smells Like Teen Spirit - Nervana,
Free – All Right Now

Disco & funk:
Disco Inferno – The Tramps,
Wild Cherry – Play That Funky Music,
Funky Town – Lips Inc,
Stayin Alive – Bee Gees,
Celebration – Kool & the Gang

Soul & Motown:
Superstition – Stevie Wonder,
Martha Reeves & the Vandellas – Dancing in the Street,
Diana Ross – I'm Coming Out,
Smokey Robinson & The Miracles – Tears of a Clown,
Al Green – Let's Stick Together

Indie:
Primal Scream – Rocks,
Fools Gold – Stone Roses,
Bohemian Like You – Dandy Warhols,
Kinky Afro – Happy Mondays,
Don't Look Back In Anger - Oasis

Dance:
Room 5 – Make Luv,
Boogie Pimps – Somebody To Love,
Deepest Blue – Give It Away,
Love Inc – You're a Superstar,
Basement Jaxx – Do Your Thing

Rock n Roll:
Rock around the Clock – Bill Haley & the Comets,
Tutti Frutti – Chubby Checker,
Come on Everybody – Eddie Cochran,
Shake Your Tail Feather – Ray Charles,
If I Had a Hammer – Trini Lopez

Wedding:
Man I Feel Like a Woman – Shania Twain,
Dance The Night Away – The Mavericks,
I'm In The Mood For Dancing – The Nolans,
Dancing Queen – Abba,
Reach – S Club 7

Top five favourite tunes of all time:
Superstition – Stevie Wonder,
Why Did You Do It – Stretch,
Bad Moon Rising – CCR,
Honky Tonk Woman – Rolling Stones,
Let's Stick Together – Roxy Music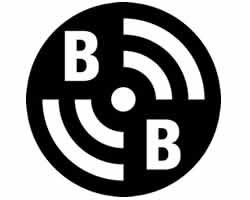 Other customers also liked
Over the past 90 days when other customers have enquired about
Barclays Beats
they have also asked about the following Party DJs ....

Darren Latimer
Party DJ
Based in
Berkshire
From £570 + for local events ...

Rewind Roadshow
Party DJ
Based in
Warwickshire
From £420+ ...