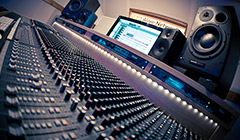 Alive HQ Recording Studios
In our bid to offer the very best opportunities for the bands and musicians we represent we have built a
professionally equipped recording studio at our office HQ in Staffordshire
.
The studio features a 56 channel analogue mixing console with
Neve, API, Heritage Audio, Universal Audio, Avalon and TL Audio
Pre-amps on every recording channel.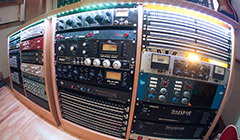 We record to
ProTools 9
with a full suite of plug-ins from Waves, iZotope, Fab Filter, Celemony, Native Instruments, Universal Audio and more.
We have a large range of high end boutique outboard eqs, compressors and pre amps from
Manley, SSL, API, Neve, Empirical Labs, Heritage Audio, Slate Pro Audio, Avalon
, Drawmer, TL Audio, DXB, Focusrite and Oram, plus mics from Neumann, Peluso, AKG, SE Electronics, Sennheiser, Shure, Oktava and more.
FX from Lexicon, Sony, TC Electronics, Universal Audio and Waves.
View studio site here →
To book the studio please call
0845 108 5500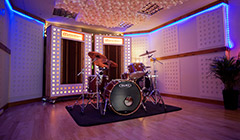 Released Alive!
A subsidiary of Alive Network booking original recording artists including world renowned guitarist Pierre Bensusan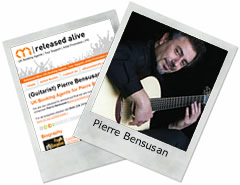 In February 2010 we launched a new subsidiary of Alive Network called
Released Alive!
which looks after bookings, tours, PR, promotion and management of original recording artists.
Released Alive! represents world renowned guitarist extraordinaire
Pierre Bensusan
, described by the LA Times as
"one of the most unique and brilliant acoustic guitar veterans in the world music scene today"
.
Pierre was also voted
"Best World Music Guitar Player"
by Guitar Player Magazine.

Suppliers of New Years Eve
Live Entertainment at the
Atlantis Hotel, The Palm, Dubai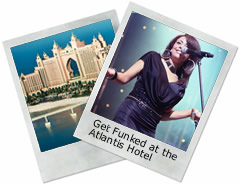 We supplied top
function band Get Funked
as the live entertainment for the prestigious
Atlantis Hotel
on The Palm in Dubai.
The event was organised by
AEG Live Middle East
and Get Funked performed to an audience of over 5000 people.